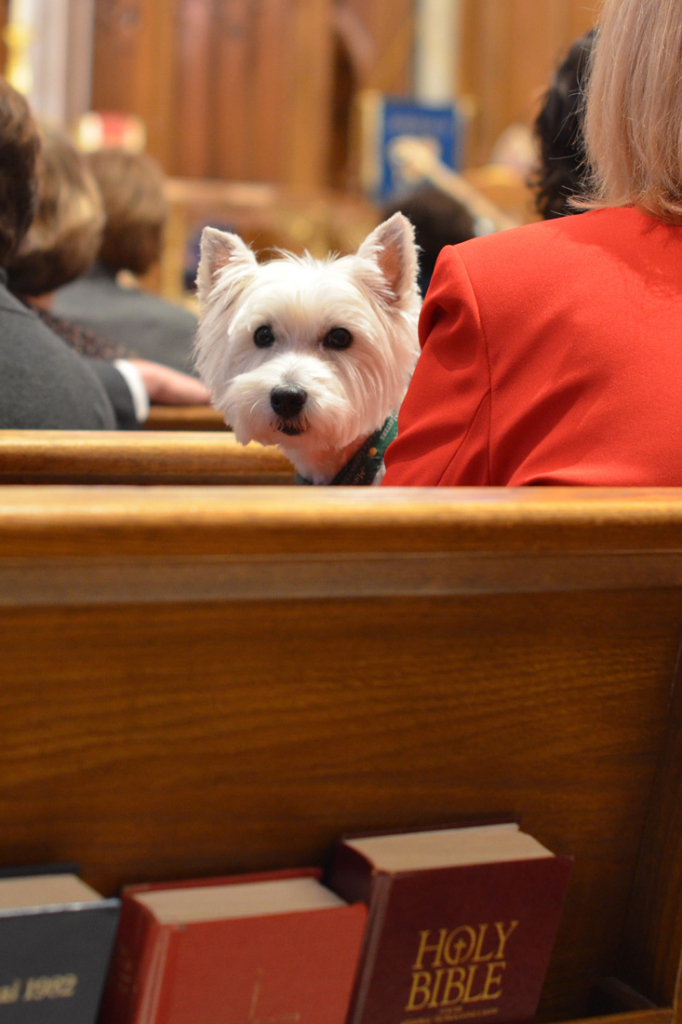 Local churches welcome pets for Feast of St. Francis.
Once a year, several of Buckhead's most beautiful churches fling open their sanctuary doors for members of the congregation who typically stay home for service: the four-legged, fluffy, scaly, barking or meowing. We caught up with Rev. Wallace Marsh from The Cathedral of St. Philip to learn more about the annual blessing of the animals.
Why does the church welcome animals on the Feast of St. Francis?
Francis of Assisi, the great saint, taught us to be in relationship with God's creation. His life of humble service to all, and especially to the poor, was a dramatic example of being in the right relationship with God and with God's creation. We were created for companionship, for relationship, and our pets are important companions in our lives. Whoever came up with the word "animal," knew the meaning of anima could be "breath" and "soul." Blessing animals at the Cathedral is blessing soul, breath and life.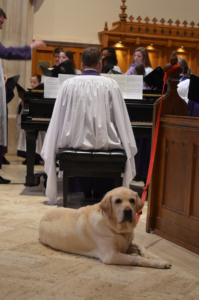 Do you have any funny memories from this animal-filled service through the years?
There are moments when the Cathedral is relatively quiet, and then there are moments full of barking. A few years ago, Rev. George Maxwell returned from sabbatical on St. Francis Day. The dogs were barking so loud we could barely hear him speak. The dogs would get quiet for a while, then George would start speaking, and the barking returned. It was clear those parishioners and pets were excited he was back.
How do the animals do in the sanctuary?
Surprisingly well. Sometimes the dogs will even match pitch with the notes of the organ!
What's the most unusual pet you've blessed?
For the most part, we bless dogs and cats, but occasionally someone brings a reptile or two. I bless them from a safe distance.
Any tips for pet owners coming to the service?
Bring a leash if you have a dog, a crate if you have a cat, and enjoy a lively (and loud) service full of blessing and soul!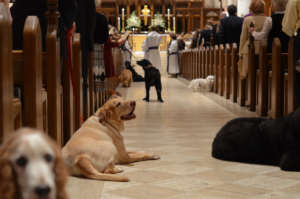 TAKE 'EM TO CHURCH
Bring your pet to a blessing at one of these local places of worship.
SATURDAY, OCT. 1
St. Martin-in-the Fields Episcopal Church
10 a.m.
3110 Ashford Dunwoody Road
Atlanta 30319
404.261.4292
stmartins.org
Location: Outdoor amphitheater in front of the school
The Cathedral of Christ the King
10:30 a.m.
2699 Peachtree Road
Atlanta 30305
404.233.2145
cathedralofchristtheking.org
Location: Plaza or parking deck if raining
SUNDAY, OCT. 2
The Cathedral of St. Philip
10:10 a.m.
2744 Peachtree Road N.W.
Atlanta 30305
404.365.1000
stphilipscathedral.org
Location: Sanctuary
St. Dunstan's Episcopal Church
10:45 a.m.
4393 Garmon Road
Atlanta 30327
404.266.1018
stdunstan.net
Location: Beech Grove
Holy Innocents Episcopal Church
4 p.m.
805 Mount Vernon
Highway
Atlanta 30327
404.255.4023
holyinnocents.org
Location: Memorial Garden
STORY: Maggie Haynes
Photos: Dan Murphy/The Cathedral of St. Philip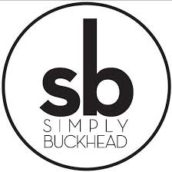 SimplyBuckhead
Simply Buckhead is an upscale lifestyle magazine focused on the best and brightest individuals, businesses and events in Buckhead, Brookhaven, Sandy Springs, Dunwoody and Chamblee. With a commitment to journalistic excellence, the magazine serves as the authority on who to know, what to do and where to go in the community, and its surroundings.