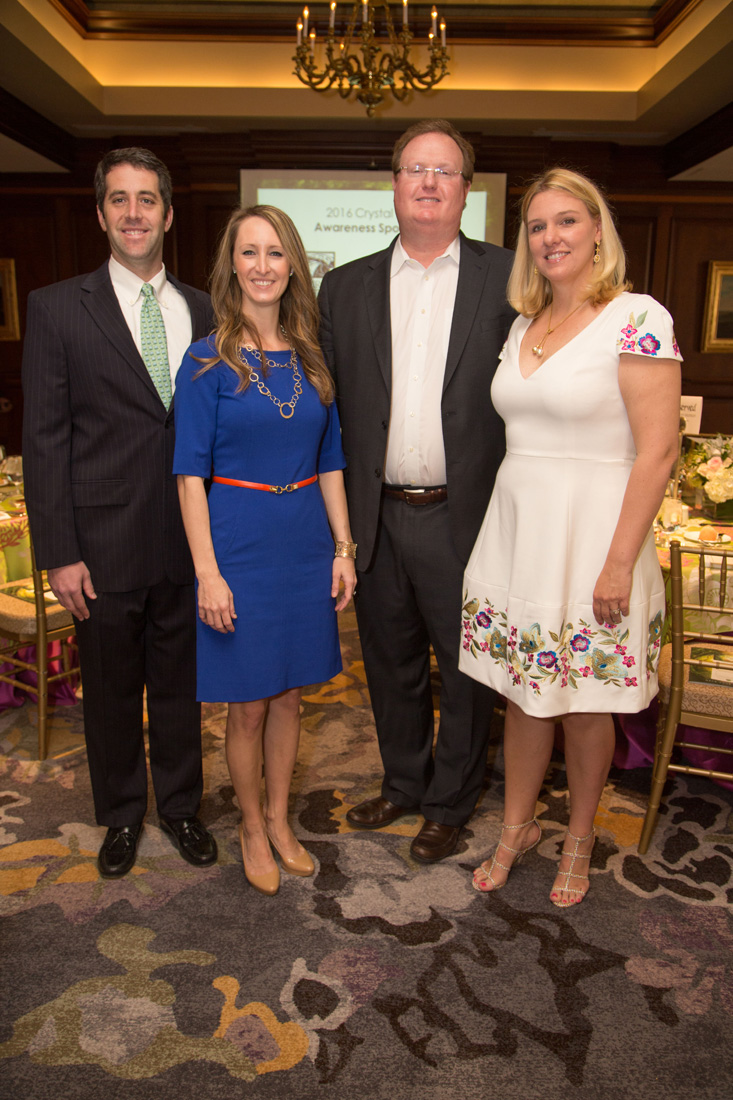 Juvenile arthritis patients take center stage.
Juvenile Arthritis (JA) affects more than 300,000 American children. To help fund research and shine a light on the 10,000 children in Georgia with the disease, Buckhead residents Drs. Mara and Tom Morrison and Kristen and John Novay, are co-chairing the 35th annual Crystal Ball on Saturday, Oct. 15, at The Ritz-Carlton, Buckhead.
Because so many of Dr. Tom Morrison's patients at Polaris Spine and Neurosurgery are affected by arthritis, he and his wife first hosted a patron party at their home, then agreed to cochair the Crystal Ball. "This is the premier event in the fight against juvenile arthritis," says Kristen Novay, an attorney with Garland, Samuel and Loeb. She and her husband, John, of Avnet Inc., are long-time supporters.
Event planner Tony Brewer is creating this year's theme, Enchanted Forest, with a reception, dinner and silent and live auctions. Individual tickets are $500. Net proceeds fund research so kids can realize their "Happy Ever After," a life without chronic pain.
For more information, visit arthritis.org/georgia.
BY: Mickey Goodman
Photo: Adam Davila
Mickey Goodman
Award-winning Ghostwriter, Journalist, Content Creator.