A MEN'S GUIDE TO PULLING OFF A TUXEDO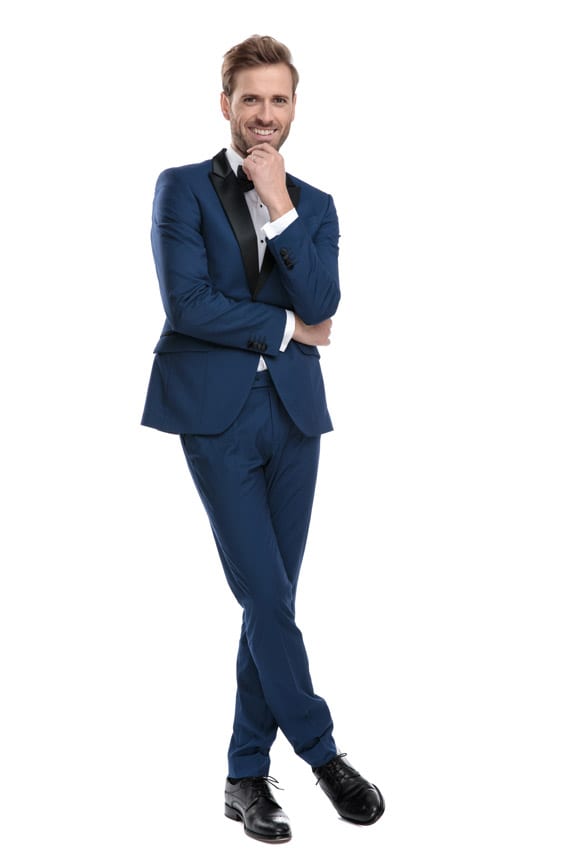 STORY: Neal Howard
Whether renting or buying a tuxedo for your 2019 events schedule, start with two simple, iconic words: Cary Grant.
For anyone born before 1990, the very mention of the man's name evokes a red carpet snapshot from the American consciousness that, to this day, remains synonymous with masculinity at its most elegant. Slim-fitting, clean lines, whispered touches of tastefulness—a custom stud set here, an Italian shoe there—slyly contravene an inferred "too manly to care" attitude. And a fondness for navy blue.
"We continue to see navy tuxedos as a staple," explains Tim Richey, vice president of Guffey's of Atlanta, a top men's formal wear retailer since 1965. "It's not even a question of 'Is it in?' anymore; it's now a staple in the industry. There's a great photograph of Cary Grant in the Smithsonian. He's sitting Indian style, arms crossed, big glasses on, and he's in a navy blue tuxedo. Tuxedos were pretty much navy blue up until the '60s and the advent of fluorescent lighting. Black tie was a black tie; the lapels were black, but [the rest of the tux] was dark blue."
A highly meticulous man whose passion for the craft emanates from every pore, Richey has spent the last 43 years dressing men on every rung of the social ladder, from internationally renowned celebrities such as André 3000 of Outkast to major CEOs attending presidential inaugurations to the average Joe on a shoestring budget who simply needs to look his best for a single afternoon. No matter who you are, Richey insists, "Keep it simple; keep it clean."
First off, accessories are out altogether. A divinely made vest can provide a big win if well executed, but eighty-six the ever-unflattering, plumping effect of the cummerbund. If you feel naked absent a pocket square, avoid going over the top with respect to color and prominence. Demure and understated is the ticket.
A useful tool might be to compare the styling choices you make with the thought of driving a brand new Bentley down Peachtree Road. Is that super-loud, "look-at-me" bowtie you're contemplating the equivalent of adding a neon-green spoiler to your otherwise immaculate ride? Very likely so.
Rather, think Rat Pack-era class and sophistication. Imagine Sinatra or Sammy Davis Jr. backstage at the Copa Room in Vegas circa 1960, a look so game-changing it effectively migrated American tux style from the softer-fitting, midcentury suit to a narrower, crisper feel.
"But how do I set myself apart from the crowd?" you might ask. The answer is, with subtlety. In 2019, a tux's distinctiveness, as well as the stylistic keenness of its wearer, arrives in the fine details, such as the choice of fabrics (silk and wool blends, mohair) and/or an exquisite handmade shoe from a brand such as Santoni or Scarpe di Bianco. For the recent needs of a high-profile executive attending a beach wedding in Newport, Rhode Island, for instance, Richey procured a clever oyster stud set for the shirt that paired beautifully with the ocean theme and set the wearer apart from the pack.
As for the age-old question about whether you should purchase or rent a tuxedo, Richey suggests, "If you're going to wear a tux again over the next year or two, purchase it. The guy who always needs to be on point should buy his tux."
GUFFEY'S OF ATLANTA
3340 Peachtree Rd. N.E.
Atlanta 30326
404.231.0044
guffeys.com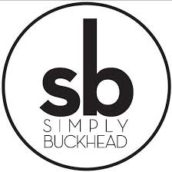 SimplyBuckhead
Simply Buckhead is an upscale lifestyle magazine focused on the best and brightest individuals, businesses and events in Buckhead, Brookhaven, Sandy Springs, Dunwoody and Chamblee. With a commitment to journalistic excellence, the magazine serves as the authority on who to know, what to do and where to go in the community, and its surroundings.