Area first responders honor Buckhead resident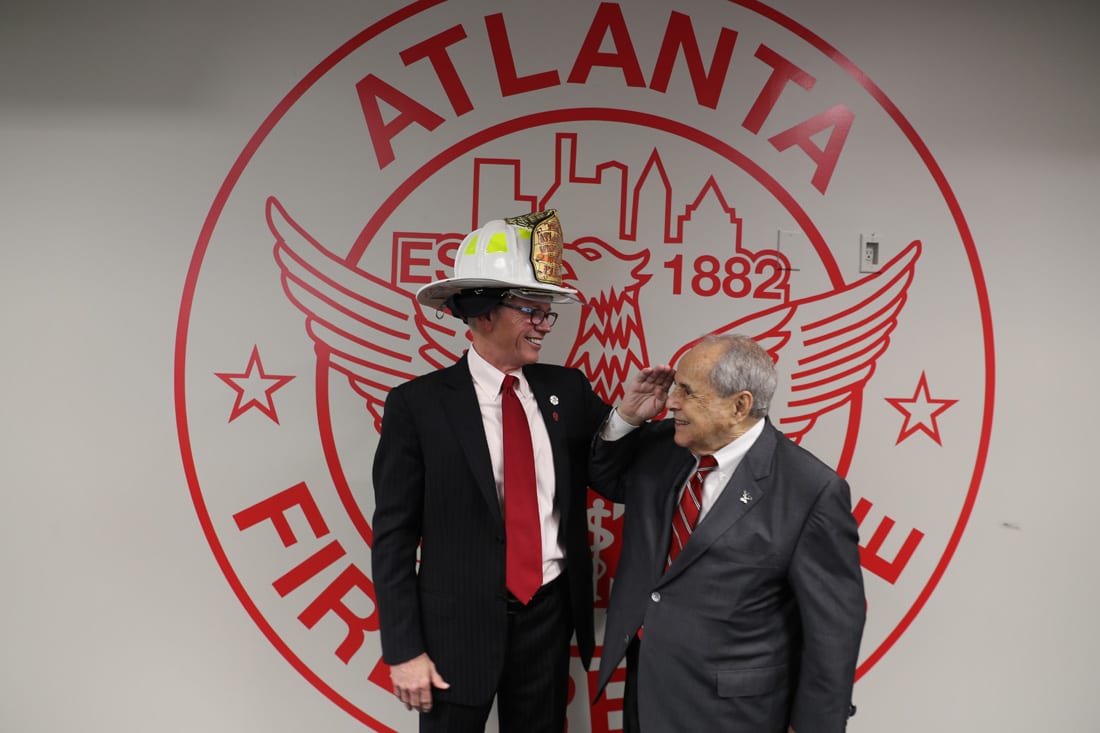 BY: Mickey Goodman
When Buckhead resident Jacques Murphy walked into the Atlanta Fire Rescue Foundation's (AFRF) 10th annual Breakfast With Our Bravest last year, he had no idea he would be recognized as an Honorary Battalion Chief, an accolade very few civilians across the nation ever receive.
"I was totally blown away," says Murphy, who was given the title for helping raise thousands in private funds in support of the city's first responders. "They presented me with a real fire helmet, and I took an oath of office administered by fire chief Randall B. Slaughter. But the honor also goes to my enablers, Buckhead Coalition president Sam Massell, coalition board members, city council members and our key sponsors."
Murphy has served on the board of the Buckhead Coalition for 15 years and chaired the AFRF committee for six. "Firefighters don't get to pick where they're assigned, and some firehouses are better equipped than others," he says. "We're trying to create equity by providing equipment such as bunk beds, kitchen items, recliners, television sets, grills and workout equipment where they're needed most. Since 80% of public safety funds go to salary and pensions, there's not much left for items like these," he says.
For more information on the Atlanta Fire Rescue Foundation, visit atlfrf.org.
Mickey Goodman
Award-winning Ghostwriter, Journalist, Content Creator.