FAST ACTION AGAINST THE CLOCK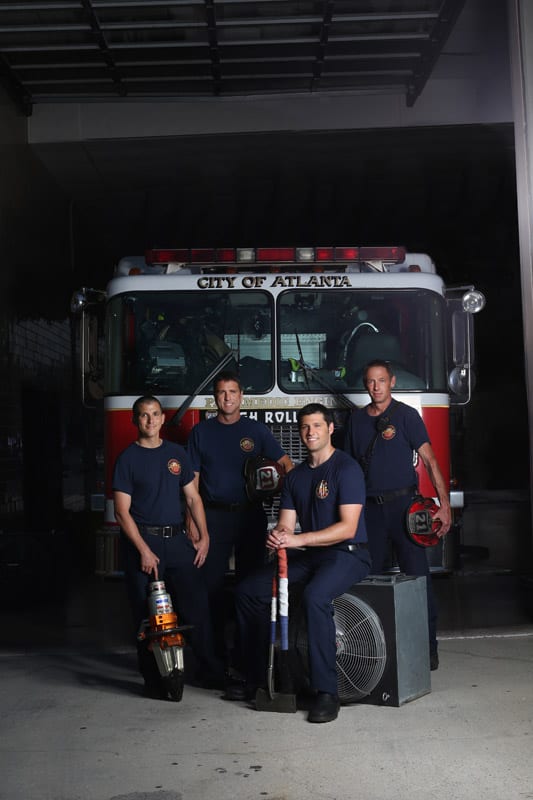 As some of the most heavily trafficked in the South, Atlanta's busy roads and freeways see their fair share of auto-related incidents, from fender benders and breakdowns to collisions and single-car crashes. And when the bad ones happen, the city's fire and rescue department must act fast to close the window on any potentially tragic outcomes.
Fortunately, that was the case for two 20-something friends who, while heading home from an event in the early-morning hours of May 18, 2014, struck a wall and guide wire at Peachtree and West Wesley roads, which sent their black coupe skidding onto its roof, trapping them inside. When Lieutenant Kevin Moburg and his three-man crew from Buckhead's Station 21 received the call, they knew they were up against the clock.
"The call came in as a car wreck with entrapment, and there were multiple calls on it," Moburg says. "Typically, when you get multiple calls, you know it's legitimate." Moburg and his crew were wrapping up another call when word of the entrapment came in, and they rushed to the scene right on the heels of the first responders. "We pulled up about 30 seconds after the other engine had gotten there, and we found the car flipped over and in an awkward position," he says. The impact left the roof of the car severely smashed in, leaving Moburg with about eight inches of space to maneuver through inside. That meant that extricating the victims— both of whom were alert—would be especially complicated.
"I tried to get in one window but could barely fit, so I went around to another window," he says. With a clearer view inside the car, Moburg found that one of the girls, who was screaming, was lying on the roof of the overturned car, tangled in her seatbelt. "The other one, which we really couldn't get to until we got the first person out, was pinned between the windshield and the dash, up behind the steering wheel," he says. "I don't know how she got there."
Eventually, Moburg and his team were able to get a backboard under the first entangled victim, who'd suffered a significant hip injury in the crash, and slide her out. Despite her awkward position and complaining of pain, the second victim managed to slide far enough out from the windshield for Moburg to slip a backboard beneath her and free her from the mess. "The rescue took about 20 minutes, but when you're on the scene, your adrenaline is pumping and you're not really paying attention to the clock," Moburg says. Happily, both women were pulled out in time and transported to area hospitals, with Moburg and his team to thank. Much to Moburg's surprise, that's just what happened one night many weeks later, when the girls stopped by the station to offer up their gratitude. "Rarely do we get any kind of followup on patients, so it was nice to know how things turned out," Moburg says.
For those two fortunate friends, it was an event—and a happy ending—they won't soon forget.
STORY: Lindsay Lambert Day
PHOTOS: Sara Hanna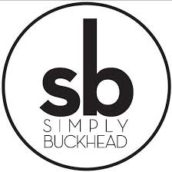 SimplyBuckhead
Simply Buckhead is an upscale lifestyle magazine focused on the best and brightest individuals, businesses and events in Buckhead, Brookhaven, Sandy Springs, Dunwoody and Chamblee. With a commitment to journalistic excellence, the magazine serves as the authority on who to know, what to do and where to go in the community, and its surroundings.