A successful young attorney with a fiercely philanthropic heart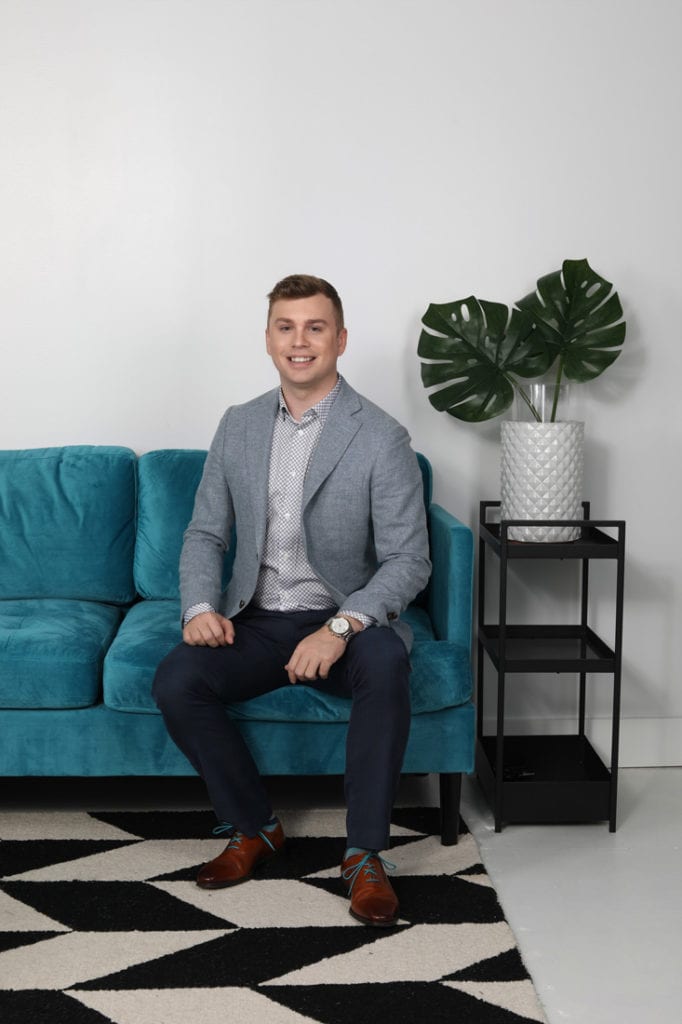 When Andrew Smith moved to Athens in 2014 for law school at the University of Georgia, he became hooked on the South. Coming from Michigan (where "winter lasts for nine months"), the warm weather was a big draw to stay in Georgia.
He moved to Atlanta in 2017, and the city won him over with its diversity. Not knowing anyone but his lawyer colleagues upon arrival, Smith built friendships through several gay sports leagues, such as Hotlanta Volleyball Association. "It's great to have friends who do different things and love and embrace themselves, and to be around people you feel comfortable [with]," Smith says.
Another reason Smith stayed is the Buckhead-based law firm, Greenberg Traurig, where he works as a third-year associate attorney, focusing primarily on commercial business litigation. "The firm seeks out people who aren't traditionally at a big law firm and celebrates their differences," says Smith, who interned at the firm in law school and accepted a position before his final year. "When clients come to us, their issues aren't singular, and it takes people from different views to take care of them," he says.
Greenberg Traurig represents some of the biggest companies in the world, and Smith is part of the team that helps advise them on decision making for national- and international- scale issues. He alternates between the courtroom, reading case law and briefs, and drafting correspondence to clients and counsel. "I spend a lot of time reading and writing. It's a good 75% of my day," he says.
The firm also allows employees a certain number of pro bono hours as part of their annual billable hour requirements. "My firm does such a good job at empowering [us all] to do things that are important to [us]," he says.
Smith has thrown himself into serving his community. Among his many roles is Pro Bono Chair of the firm's Atlanta office Associate Committee, where he helps other associates find and learn about opportunities to engage in their pro bono practices.
As a result of his relationships with the Atlanta Legal Aid Society, which helps those who cannot afford an attorney with free civil legal services, and Lambda Legal, an advocacy group for the LGBTQ community, Smith became involved with transgender clients, helping them obtain adult legal name changes. "The goal is to help my clients have their professional and personal identities match. It's a stressful [process], and if you're not a lawyer, it can be complicated," Smith says.
Smith also is a Leadership Council member at Atlanta Volunteer Lawyers Foundation, which hosts a Saturday lawyer program. Smith and others from the firm dedicate two Saturdays each year to meet with low-income individuals who are having tenant or landlord issues such as a wrongful eviction or not having heat during winter.
"We are lucky that we have the skill and license to use the law. I feel like it's my responsibility to give back some of that power," Smith says.
In addition, the accomplished, 30-something lawyer sits on the board of trustees of Quality Care for Children. One of Georgia's largest nonprofits, it works to ensure Georgia's infants and young children reach their full potential by helping child care programs provide nutritious meals and educational support. He was recommended for the role by two of the firm's partners. For his varied pro bono work, Smith was the recipient of the Georgia Bar Journal's "Pro Bono All-Star" award in 2019.
Despite his professional success and dedication to giving back, Smith says his biggest accomplishment to date was being the first person in his family to attend a four-year college. "Education opens doors for people. The American dream is to have your kids become more successful than you, and my parents get to see that."
PHOTO: Sara Hanna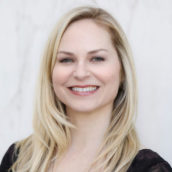 Karina Antenucci
Managing Editor and Wellness Columnist at Simply Buckhead. Blogger at Badass + Healthy.