Buckhead beauty products to keep you looking (and smelling) great through any outdoor adventure.
---
FRAGRANT FRIEND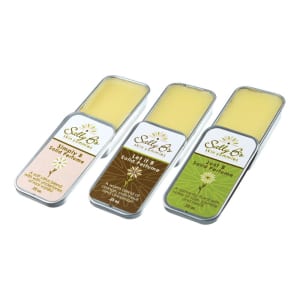 The great outdoors can sometimes leave you with an, um, outdoorsy scent. Whether you're camping or biking to brunch, stay fresh with Sally B's Skin Yummies Solid Perfume ($14). Its container is small and flat so you can conveniently slip the fragrance—made with organic shea butter, beeswax, sweet almond oil and jojoba oil—into a pocket or backpack. Choose from three scents that are made with over 90 percent certified organic ingredients and wild crafted essential oils and contain no artificial fragrances: Simply B, a soft citrus blend with undertones of real vanilla; Just B, a romantic floral amalgam with notes of rose, jasmine and neroli; and Let It B, a spicy and warm perfume with hints of cinnamon, clove and patchouli.
---
STRAND SAVER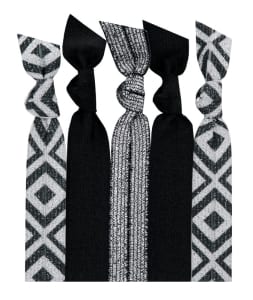 Get your locks out of your face for your outdoor jaunt with hair ties that don't leave a dent in your tresses or cause breakage. Say what? That's right, it's possible to extend your blowdry beyond your alfresco workout. This Emi-Jay 5-Pack ($13) of stylish printed hair ties, available at Julian's Cosmetics and Skincare, is handmade in the U.S. from a soft and stretchy material that is gentle on your strands. Another reason to choose these hair ties: Emi-Jay donates 20 percent of all profits to charity.
---
TAN EXTENDER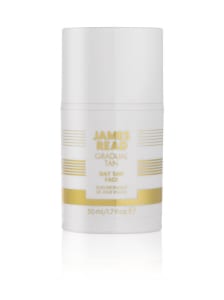 Now that you've parted ways with your summer tan, you may be in the market for a great self-tanner to cover those pasty legs and give your cheeks a little faux sun kiss. A new product available at Sephora, James Read Gradual Day Tan Face ($34), produces a golden-bronze glow without the typical unbearable odor that most self-tanners possess (it smells more like sunscreen). The conditioning, non-aerosol mousse is formulated without parabens, sulfates, phthalates and fragrance, and you can use it on your face and body. It's recommended to first exfoliate and moisturize before slathering it on.
---
HAIR RESCUE



Even when you're not at the beach, you can spritz messy "I-just-hiked-5-miles" or "I-spent-the-day-on-the-lake" hair with Oribe Après Beach Wave and Shine Purse Spray ($22), available at Keri Gold Salon. This quality product in a carry-friendly 2.2-ounce size creates that tousled, sexy beach hair for when you don't have time or feel like going through a full hair routine. It also repairs your mane with ingredients such as edelweiss flower extracts to combat the color-depleting effects of the elements; safflower seed oil for antioxidant protection against free-radical damage; and hydrolyzed wheat protein to condition and add body and shine.
---
LIP SERVICE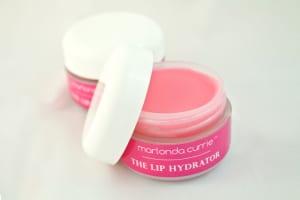 Dry lips can be distracting and uncomfortable when you're on the go. Solution: Don't leave home without a powerful balm to keep your pout moisturized. Buckhead's Marlonda Currie has just the thing for your pucker in her recently launched line of lip products. The Lip Hydrator ($16) nourishes with a cocktail of organic ingredients, such as shea butter, soybean wax, vitamin E and various oils, and doesn't contain parabens, mineral oil, petroleum, GMO-derived soy, artificial fragrance, animal products and more bad-for-you stuff. Lips feeling extra parched? Use The Lip Exfoliator ($14) first to slough off dry skin.
---
HOME AGAIN
Need a little beauty fix upon returning from the great outdoors? Consider Shaglam, a new mobile app based in Buckhead, where you can order up a blowout, custom updo or makeup service right to your front door. Available through the App Store or Google Play.
DETAILS:
Julian's Cosmetics and Skincare
705 Town Boulevard
Atlanta 30319
470.355.3291
julianscosmetics.com
Keri Gold Salon
1258 West Paces Ferry
Road N.W.
Atlanta 30327
404.990.3200
kerigoldsalon.com
Marlonda Currie
375 Pharr Road
Suite 217
Atlanta 30305
404.491.0369
marlondacurrie.com
Sally B's Skin Yummies
800 Miami Circle N.E.
Suite 110
Atlanta 30324
877.344.4537
sallybskinyummies.com
Sephora
Lenox Square Mall
3393 Peachtree Road
Atlanta 30326
404.816.0123
sephora.com
Shaglam
shaglam.com
STORY: Karina Antenucci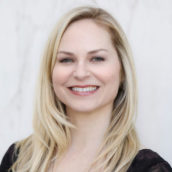 Karina Antenucci
Managing Editor and Wellness Columnist at Simply Buckhead. Blogger at Badass + Healthy.