How to make small changes that have a big impact.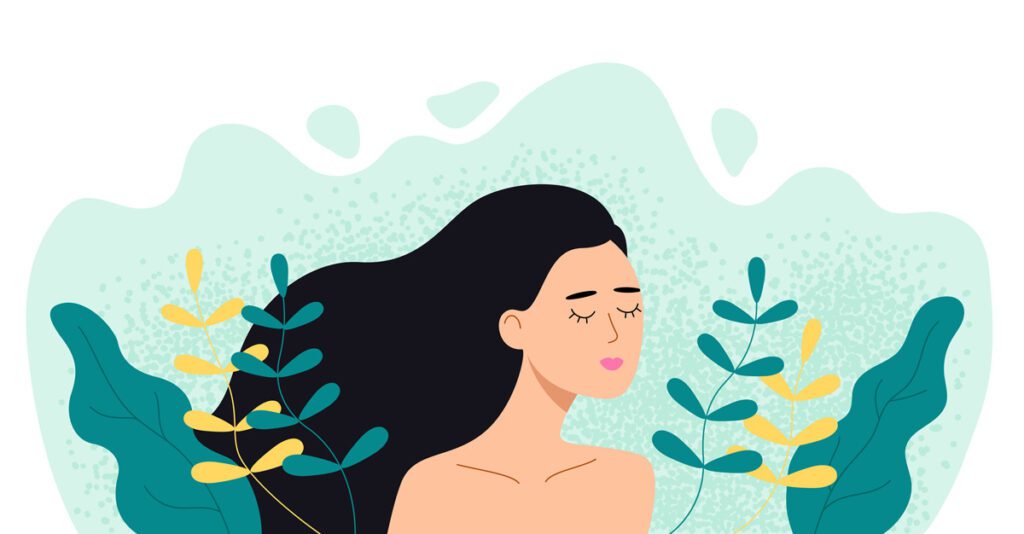 You've already taken steps to go green in your everyday life. You recycle. You drink out of reusable water bottles. You bring your own shopping bags to the grocery store. But have you considered how those efforts can translate to your personal care routine? There are many simple decisions that not only are healthier for you, but also better for the environment. Here's what some area experts have to say about making your beauty routine greener.
By a Hair
Taking a top-down approach is a great way to begin. According to Lisa Saul, president of holistic hair salon EcoColors in Piedmont Heights, "An environmentally friendly hair care routine is as simple as choosing products that have more natural ingredients."
Saul recommends looking for products with ingredients that are easy to pronounce and avoiding such listings as polyethylene glycol (a silicone that aids in frizz control), triclosan (a preservative that reduces bacterial contamination) and phthalates (a gelling agent used in some shampoos, conditioners and mousses). These chemicals can enter the body through the skin and also are released into the environment as they are washed out of the hair.
It's also important to avoid aerosols for styling. When it comes to hair color, a non-toxic salon such as EcoColors uses products that are cruelty-free, formaldehyde-free, plant-based and less plastic-based, making the process both cleaner and safer.
Nailed It
"Your hands are like the smile of your body: Everyone notices them," says Iaya Xiong, owner of Èlan Organic Nail Boutique, located in North Buckhead. There's nothing like a good manicure to dress up those hands throughout the year. However, while spectacular nail designs are growing in popularity, there are considerations to keep in mind as you plan your next salon visit.
As Xiong notes, acrylic nail extensions can pose issues, particularly when it comes to the heavy-duty chemicals used to apply them. Gel extensions can be a better option; they don't damage the nail bed when applied correctly, and you're not exposed to the chemicals associated with acrylics.
She adds that it's nice to simply give your nails a break and choose to have a basic manicure. At Èlan, the staff uses natural ingredients such as lemons for cleansing and brightening, and lavender to relax and relieve stress. For a healthier experience, she recommends opting for nail polishes that are vegan or 9-Free (made without nine toxic ingredients such as dibutyl phthalate, formaldehyde and toluene).
Under Your Skin
Washing your face and moisturizing are a must, and there are excellent green skin care options. Sally Larsen, founder of Buckhead-based organic skin care company Sally B's Skin Yummies, suggests finding products that are free of not only parabens (artificial preservatives), but also phthalates, which often are used as a fragrance stabilizer. "That lip balm scented like blueberries? It takes hundreds of chemicals to create that blueberry scent," Larsen says. However, companies do not have to specifically denote the presence of phthalates on their labels, so look for products that list essential oils or naturally derived scents.
Additionally, while retinol is used in many serums and moisturizers, it can be a hormone disruptor. Natural alternatives promote cell turnover in the same way, such as moth bean extract or cacay oil. Take heart: You also don't have to change all of your products at once. "As you run out of facial cleanser or a moisturizer, look at the alternatives," she says. "You have to learn to be your own expert in terms of looking at labels."
Finally, look for products that boast a verified seal from the Environmental Working Group, a nonprofit organization that specializes in research and advocacy regarding chemicals in everyday items. From cosmetics to lotions and fragrances, you'll have a heads up on what's what in your products.
EcoColors – A Holistic Hair Salon
ecocolorssalon.com
@ecocolorsalon
Èlan Organic Nail Boutique
elanorganicbeauty.com
@elanorganicnailboutique
Sally B's Skin Yummies
sallybskinyummies.com
@sallybskinyummies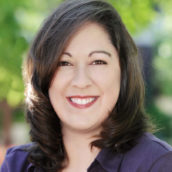 Amy Meadows
15 Minutes With columnist at Simply Buckhead. Freelance feature writer, children's book author and President of Green Meadows Communications, LLC.