COCKTAILS REINVENTED WITH ZERO ALCOHOL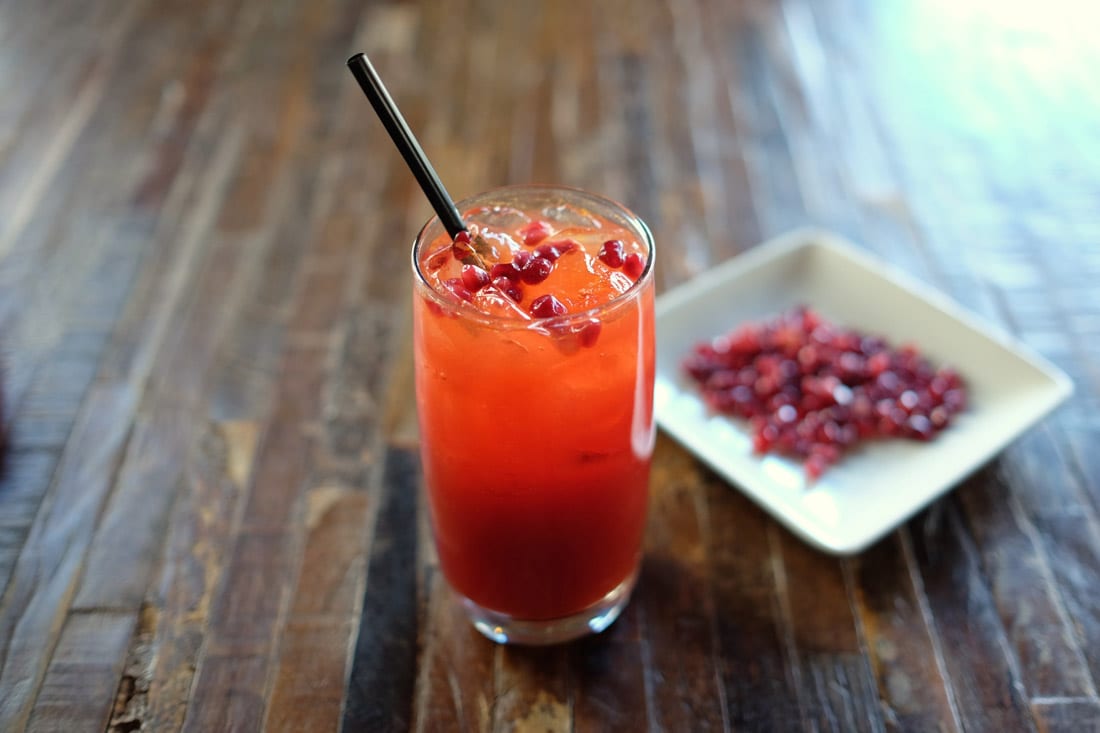 STORY: Angela Hansberger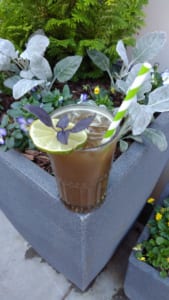 It's the new year, when everyone's calendars fill with the marks of lofty resolutions and goals of self-improvement. Let's face it: The holidays can make us feel a bit pickled. Along with working out, meditating and organizing, many of us opt to start the year off alcohol-free. Whether for weight loss, better sleep, a reset of the liver or just the sense of accomplishment, for those set on having a dry January, thankfully there are much better offerings these days.
It's an especially good time to be a teetotaler. Many restaurants and bars have drink menus with delicious zero-proof choices. Whether they do it with a clever blend of juices or highlighting flavorful syrups and potions, you can still enjoy a cocktail with a fruity finish or spicy start and stick to your resolves.
Having alternatives to boozy cocktails is an imperative for Seven Lamps' beverage manager Vinnie Dugan. The restaurant lists zero-proof choices on the Jerk Soda selection of the menu as a sort of homage to the guys and gals who used to hand make delicious sodas behind pharmacy and grocery counters. "Non-alcoholic drinks are extremely important to me," says Dugan. "I've been sober for just over two years now, so it's significant for me to have options for people who don't drink."
One of his favorites is the Apple- Opal Basil, a crisp, clean concoction balanced with refreshing herbal notes of basil, which he captures in a simple syrup. He tops the mixture with Granny Smith apple juice with crushed ice and soda water.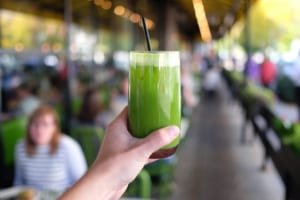 Just around the corner, health conscious eatery True Food Kitchen has a menu section of non-alcoholic drinks that, much like the food menu, rotates with the seasons. Not only is the Medicine Man a tasty and composed drink, it's also chock-full of health benefits. Strongly brewed green tea is stirred together with black cherry and nutrient-rich sea buckthorn, while honey balances the naturally tart juices. It's served over ice and topped with sparkling water and a smattering of vitamin C-laden pomegranate seeds. T
True Food Kitchen's bright green Kale Aid packs the punch of a zingy cocktail without the booze. Served in a tall Collins glass, it features blended bits of kale, ginger root, apple, celery, cucumber and lemon, offering a mild yet spicy kick.
Want to make a zero-proof cocktail at home? I came up with this fruity mojito that works for guests of all ages.
PINEAPPLE GINGER MOJITO
2 ounces pineapple syrup (equal parts pineapple juice and sugar boiled for 2 minutes, then chilled)
1 ounce fresh lime juice
½ ounce pineapple juice
¾ ounce ginger syrup
3 pieces pineapple chunks
1 tablespoon chopped mint leaves
2 dashes Angostura bitters
Sparkling water Combine first seven ingredients, shake, strain and pour into Collins glass. Top with crushed ice and a splash of sparkling water.
Seven Lamps
3400 Around Lenox Rd.
Atlanta 30326
404.467.8950
sevenlampsatl.com
True Food Kitchen
3393 Peachtree Rd. N.E.
Atlanta 30326
404.481.2980
truefoodkitchen.com
Angela Hansberger
Drinks columnist at Simply Buckhead. Food, spirits, and culture writer.