Buckhead and "The Bert Show" welcome comedian Brian Moote.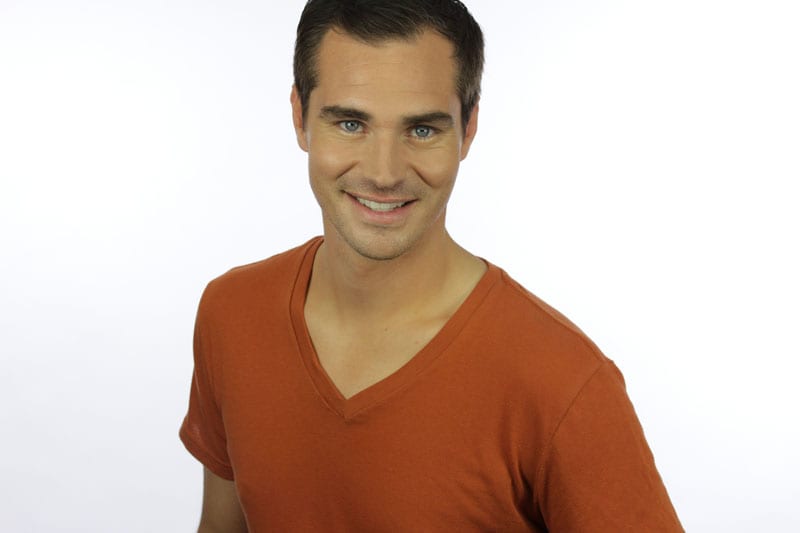 Now that being an on-air radio personality is his profession, Brian Moote can look back and chuckle somewhat. It's certainly nothing he ever grew up aiming for.
In early January, Moote joined Q100's very popular "The Bert Show," syndicated in 17 markets across the country, as part of a morning trio that includes host Bert Weiss and co-host Kristin Klingshirn. It's a high-profile job that came together quickly last fall, yet the road there has not been linear.
After growing up on a farm in Whidbey Island, Washington, he attended the University of La Verne from 2000 to 2004. He briefly played basketball there and hung out on the set of a radio show with a friend. Ultimately, he earned a psychology degree but did so without any idea of what he would do with it.
For a while after college, he taught special education classes for at-risk youth and at night started performing stand-up comedy. In 2007, he moved to Boston to get a master's degree in social work from Boston College. Then he relocated to Los Angeles to do more stand-up and some television, including MTV's "Money From Strangers." In 2014, he was in the right spot— performing on the road in Seattle— and auditioned to become one of the co-hosts of the "Jackie, Marco and Moote" show on Click 98.9 FM. He's been working in radio since and loves it.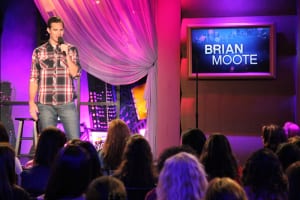 When he heard of the opening created when Jeff Dauler left "The Bert Show" last fall, he contacted the station. "That kind of job just doesn't come open," he says. "It's rare." The next day he interviewed with Cumulus Media and "The Bert Show" crew. After a few visits, he accepted the job and moved from Seattle.
His first day was fun, although nerve racking. "It is a big show," he admits. He had been listening and getting used to the format and made sure he wasn't too overeager that morning. It clicked immediately. "We have a natural chemistry, like we are friends talking," he says. "No one is trying to outdo each other. We didn't have that awkwardness; I did not feel like an outsider."
Although he performed stand-up at Midtown's Laughing Skull Lounge in 2011, he wasn't overly familiar with Atlanta before moving here. Yet he's quickly taken to it. "People in Atlanta are very talkative and chatty. In Seattle and in other places I have lived, if you try and strike up a conversation with them, they give you a look like you are a murderer or something."
Moote's wife, Katie, a singer who was featured on "The X Factor" in the United Kingdom in 2010, just opened a boutique spa in Buckhead called P.S. Love from London. The two moved into a Buckhead apartment in December and are excited to be in an area where a lot is going on.
As long as his days can get—it's not uncommon for him to arrive at the station at 5 a.m.—he still loves doing standup at night around town. Even when he does, though, he's in bed no later than 10 p.m. so he can have the requisite energy and charm the next morning.
STORY: Jim Farmer