The sporting life comes alive in the Dominican Republic.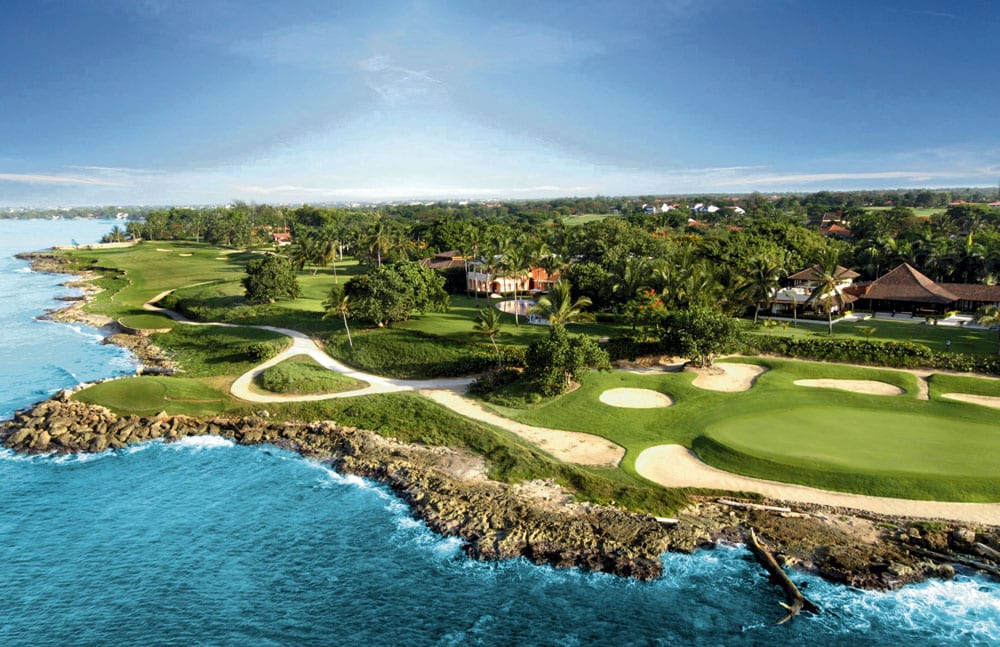 When you think of a Caribbean getaway, it's likely that visions of crystal blue water and sugary beaches dance through your mind. Let me be clear: A visit to Casa de Campo in La Romana, Dominican Republic, is not that kind of trip to the tropics.
It's beautiful and lush, yes, but the kind of relaxation on offer here comes in the form of nearly any outdoor physical activity you can imagine. As one of the Caribbean's largest resorts—clocking in at a staggering 7,000 acres—every element is designed to help you embrace the sporting life. Sailing? Deep-sea fishing? Polo lessons? Check, check and check.
I woke early my first morning to explore on my own, an easy pursuit, since each guest room comes with its own golf cart. I drove on palm- and bougainvillea-lined streets to get the lay of the land, buzzing past the property's private helipad, a marina with high-dollar boats, a corral of polo ponies, and hole after hole of verdant golf greens. After dipping my toes in the Caribbean Sea, it was time to start my own sporty activities.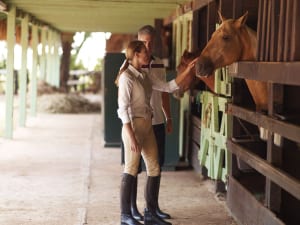 A short drive off of the main property (in a "real" car this time), I met the lead ranchero, Raphael, at Rancho Peligro, the resort's working cattle ranch. He introduced me to my trusty horse for the day, Cafecito (or "Little Coffee," named for his mocha-colored coat). We rode through a portion of 10,000 sprawling acres of rolling hills, among mud-covered buffalo relaxing in cool water puddles. As it happened, galloping down dusty paths with the thunder of hooves echoing all around was one of the most freeing experiences in recent memory.
The next day, I chose an upper-body workout of sorts: kayaking on the Chavon River. Its calm waters flow directly into the Caribbean and offered an opportunity to see wildlife like freshwater turtles, fish hawks and pelicans up close. This particular stretch of river on the country's southeastern coast may look familiar to movie buffs: It was the backdrop for scenes from both Jurassic Park and Apocalypse Now.
A huge draw for the resort is the first-rate shooting center, where guests can learn the finer points of sport shooting from expert marksmen on staff. While I only shot clays launched from the ground, the center features one of the tallest sporting towers in the world, a whopping 110 feet tall with three levels. It was exhilarating to call "Pull!" and follow the clay with the barrel of my 22-gauge shotgun, squeeze the trigger and watch as the clay exploded into a thousand tiny pieces. Talk about instant stress relief.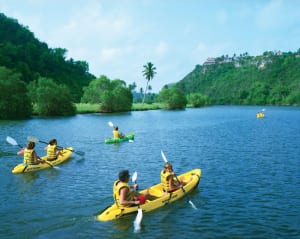 Of course, I couldn't be in the Caribbean without taking in some sun and sand. After a breezy catamaran ride, I came upon Catalina Island, the resort's 6-acre private retreat in the middle of azure water. There was little to do but snorkel, float in the gently lapping waves and enjoy a picnic lunch on the beach. It was the kind of afternoon you wish could last forever.
Beyond all of this, there are tennis lessons, world-class golf on 90 holes (including the revered "Teeth of the Dog" holes, which teeter on cliffs overlooking the Chavon, designed by golf legend Pete Dye) and deep-sea fishing, all within the borders of Casa de Campo.
It's not just vacationers: The mammoth resort draws its fair share of star power. It's been the backdrop for a recent season of The Bachelorette and rapper Drake's "Started from the Bottom" music video, and vacations for the Kardashians, Beyoncé and Jay Z. After four blissful days here, I can see the draw.
CASA DE CAMPO
Higuey, La Romana,
Dominican Republic
809.523.3333
casadecampo.com.do
STORY: Jennifer Bradley Franklin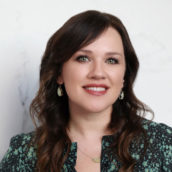 Jennifer Bradley Franklin
Senior Contributing Editor and Beauty Columnist at Simply Buckhead. Travel, Food and Design Writer and Author.