DO THIS, NOT THAT, SAY BUCKHEAD'S TOP SKIN, HAIR AND MAKEUP EXPERTS.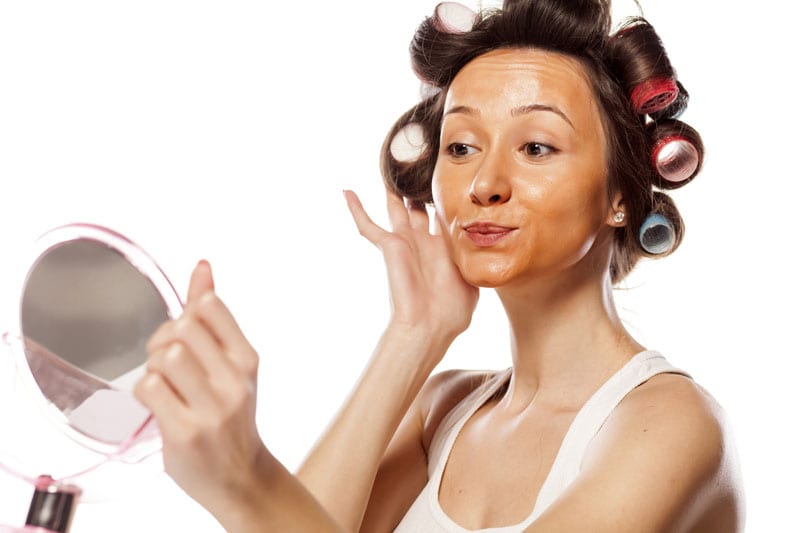 Did you know that your beauty routine isn't a one-size-fits-all seasons kind of deal? In the winter, it's important to switch up your regime to accommodate drier air, colder temperatures and naturally paler skin tones. Keep these winter no-nos and advice from Buckhead beauty professionals in mind for healthy skin and hair, and on-point makeup until spring.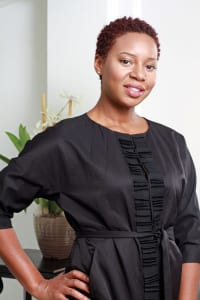 NO-NO: APPLYING MOISTURIZER ONLY TO YOUR FACE.
ADVICE: When it's warm outside, you can get away with not slathering your entire body in moisturizer, but in the dry winter season, your skin needs hydration badly. Andrea Harden, lead esthetician at White Salon and Spa, recommends doing a gentle, manual exfoliation in the shower once per week (but no more than that) to prevent dry, cracked skin. She suggests using a body scrub with beta hydroxyl acid and salicylic acid, ingredients that accelerate cell turnover, to leave the skin smooth and better able to absorb your moisturizer's ingredients. On a daily basis, Harden recommends applying a body moisturizer that contains urea, a humectant that retains moisture well.
NO-NO: WEARING FROSTY MAKEUP.
ADVICE: A good rule of thumb: When the temperatures turn down, save the frost for Jack. Frosty eye shadows or lip colors can make pale skin look even paler and clash with the season. Instead, "choose a nude or bold lip or a traditional nude or smoky eye," says Tisha Thompson, vice president of brand marketing for PÜR Cosmetics.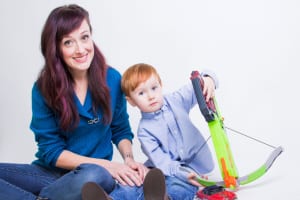 NO-NO: SHAMPOOING TOO OFTEN.
ADVICE: Natural oils help your scalp and hair shafts stay nourished, which combats brittle hair and itchy scalp in the cold season. "Try just rinsing with warm water instead of shampooing every day. Rinsing will help you get a clean feeling and fresh style, while allowing you to cut down shampoos to once every two to three days," says Tara Taylor, hair stylist at Bernaud Dugaud. If your hair tends to be quite oily, apply a dry shampoo at night to absorb oil produced while you sleep, and in the morning as needed, in between shampoos. And if your scalp is particularly dry, incorporate a scalp oil treatment once a week to encourage healthy hair growth.
NO-NO: SKIPPING YOUR WORKOUT.
ADVICE: What does your gym routine have to do with your skin? Everything, Harden says. It's all-too-easy to crawl back into bed what with the dark morning scene outside, but Harden reminds that "exercise is awesome for your skin." It increases circulation, providing a turbo boost of nutrients and oxygen that delivers a beautiful glow, and removes toxins, which reduces inflammation and puffiness. Plus, a yo-yo routine of weight gain and loss is not good for your visage and can lead to sagging skin in the long run, she notes.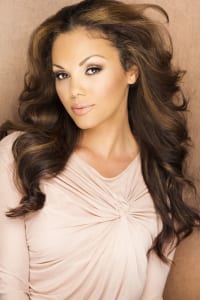 NO-NO: GETTING A SPRAY TAN.
ADVICE: Unless you're headed for Mexico, it's time to tone down the tanning routine—it just looks out of place when you're covered up from head to toe in boots and coat. So you don't become a victim of the "pale winter blues," though, try using a bit of self-tanner to add warmth to the skin, suggests Lynnette Cole, global director of education and training for PÜR Cosmetics. "It's a mini vacation in a tube!"
NO-NO: APPLYING THE WRONG FOUNDATION.
ADVICE: "The best type of foundation to use is silicone-based foundation; it is the easiest to work with and provides the best resistance to cold weather," Cole says, and recommends PÜR 4-in-1 Liquid Foundation. She notes that the skin doesn't produce a lot of oil in the winter, so traditional powder foundation may look pancaked on. Cream foundation, on the other hand, has a tendency to crack on your face during the dry winter since there is no humidity in the air. "And liquid foundation likes to disappear when exposed to cold weather, leaving you with weird spots on your face," she says.
STORY: Karina Antenucci
DETAILS:
PÜR Cosmetics at Ulta
3495 Buckhead Loop
Atlanta 30326
404.266.3559
purminerals.com
Bernard Dugaud – Atelier de Beaute
3090 Roswell Road N.W.
Atlanta 30305
404.262.9656
bernarddugaud.com
White Salon and Spa
2973 Grandview Ave. N.E.
Atlanta 30305
404.816.7500
whitesalonandspa.co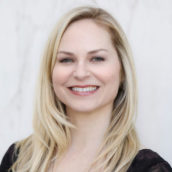 Karina Antenucci
Managing Editor and Kids Columnist at Simply Buckhead. Wellness & Beauty Writer, Certified Holistic Health Practitioner and Mother.