Katy Harrison's vintage glassware adds classic style to your cocktail.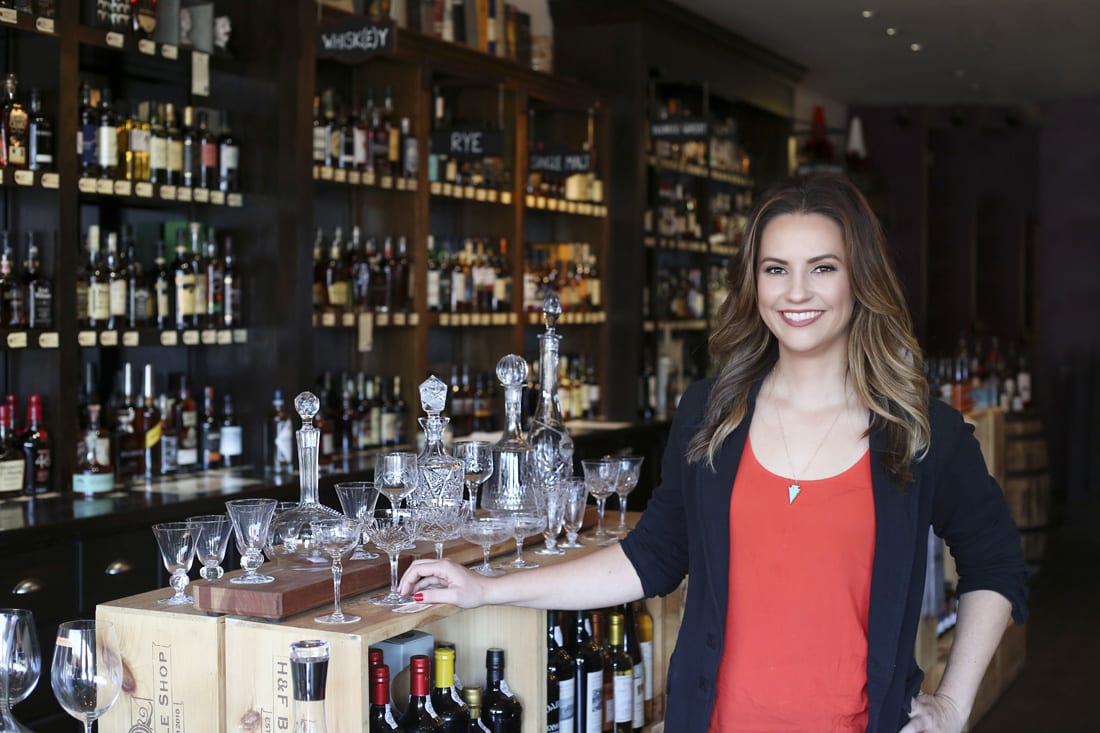 Some of Katy Harrison's fondest memories growing up in West Palm Beach, Florida, are of watching her parents unwind over Manhattans poured into cut-crystal glasses. Their time of conversation and reconnection became a sacred nightly ritual. Today, the South Buckhead- based entrepreneur is hoping that the fine vintage glassware she sources through her company, Antique Your Drink, will create similar special moments for others.
The idea for a vintage glassware business crystallized slowly over several years through numerous visits to Buckhead's Holeman and Finch Bottle Shop. "I was searching for creative wedding presents, and I didn't want to just go off a registry, where the bar-related items were always the first to be purchased," Harrison recalls. "I thought, 'What if I could buy the gorgeous, sometimes rare bottles of liquor they sell and beautiful vintage glassware to make a whole present?'"
The business is her side hustle for now (Harrison manages a team of digital media planners in the travel industry), but Antique Your Drink represents a huge point of passion. She scours estate sales and other sources both locally and farther afield, including on a recent trip to France's Burgundy and Provence regions, looking for Depression- era and mid-century modern pieces such as decanters, coupes and martini, rocks and highball glasses.
If you think having drink-appropriate glassware seems like overkill, Harrison is quick to point out that the presentation of a cocktail can actually have an impact on its flavor and temperature. "If there's ice in the drink, generally you'd want to serve it in a rocks or old-fashioned glass where it fits the ice within the glass," she asserts. "For cocktails you shake with ice and strain, you want to serve them 'up,' so you're holding the stem and the drink stays cold. There's a lot of functional purpose beyond the style."
While her inventory might occasionally include colored glass, Harrison is most drawn to cut crystal, etched glass and the occasional gold-rimmed glass, reasoning that those clear pieces won't distract from the beauty and color of the liquid itself. She should know: Her background includes a stint as a local liquor sales rep, during which time she picked up all of the mixology tricks she shares with her @AntiqueYourDrink Instagram followers. "I've done a lot of experiments, and I always want drinks to be unique but simple," says Harrison. "You don't need 10 ingredients to make a cool, interesting cocktail." The pure pleasure of mixing a well-crafted drink helped define her business' motto: "Vintage cocktail glass for the modern drinker."
Fortunately, Atlantans have more resources than ever to craft low-maintenance drinks at home. Thanks to local companies such as 18.21 Bitters and Proof Cocktail Syrup, both of which Harrison consulted when building her business, home bartenders can create cocktails that feel special without a ton of work.
Now that Holeman and Finch Bottle Shop regularly stocks Antique Your Drink glassware, everything has come full circle for Harrison, who works with the store's Assistant General Manager Jesse Kirkpatrick. "We get together and create cocktails using their spirits and my glassware," she notes. "It's the perfect marriage. If someone's looking for a great gift, they can get a spirit and the cocktail-appropriate glassware all in one place." Cheers to that.
DETAILS:
Antique Your Drink
antiqueyourdrink.com
Holeman and Finch Bottle Shop
2357 Peachtree Road
Atlanta 30305
404.841.4070
hfbottleshop.com
STORY: Jennifer Bradley Franklin
PHOTO: Sara Hanna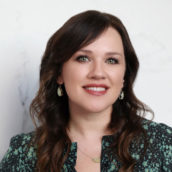 Jennifer Bradley Franklin
Senior Contributing Editor and Beauty Columnist at Simply Buckhead. Travel, Food and Design Writer and Author.