THIS YEAR'S TOP TRAVEL TRENDS AND DESTINATIONS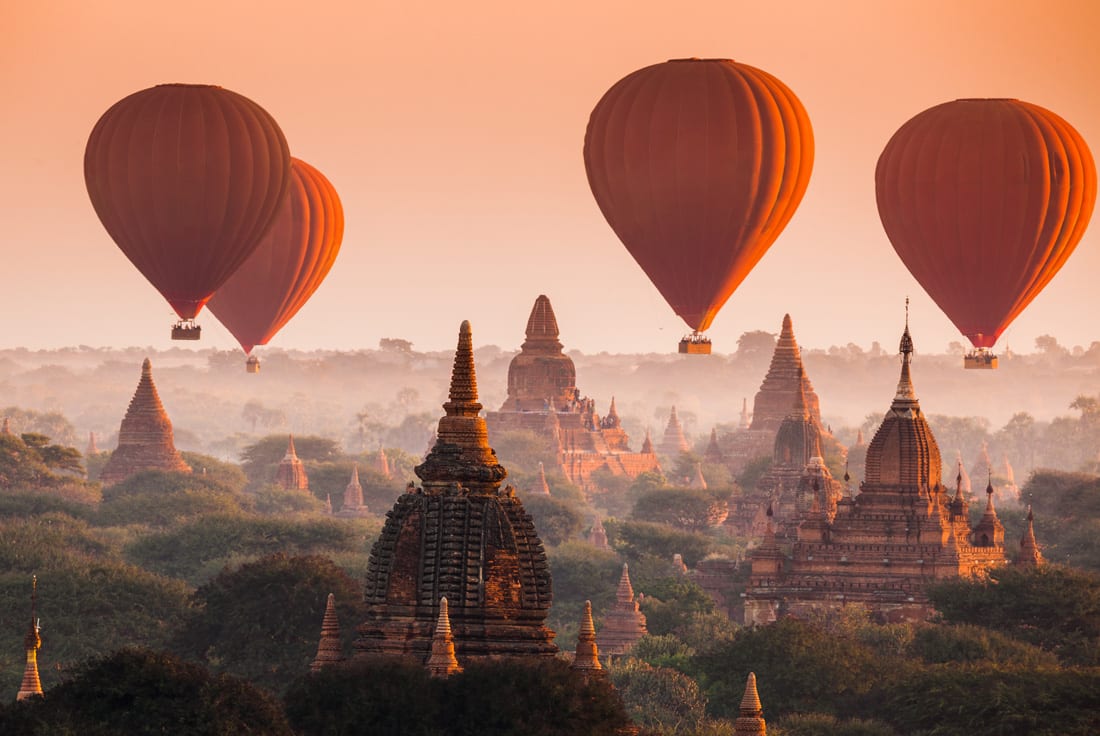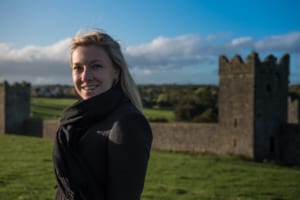 I haven't been everywhere, but it's on my list," the writer Susan Sontag once said. While it's wonderful to have a heightened sense of wanderlust, how do you narrow the vast planet down when planning your next trip? Do you want to take a slow train through Ireland, visit kangaroos in Australia or catch the northern lights in Scandinavia? Jessica Battista, a trip advisor with Brownell Travel in Buckhead, shared her picks for the hottest destinations of 2018 and why we want to go there, as well as this year's top travel trends.
ICELAND AND NORWAY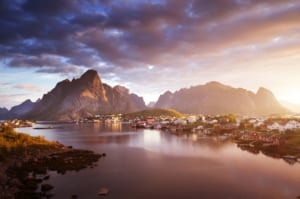 Iceland continues to be a hot spot, although its popularity means hotels can be scarce and expensive. So people are heading to other Nordic countries. "Norway is on the radar for a lot of people, maybe because of [the Disney movie] Frozen," says Battista. "You can see the lovely capital city of Oslo, the northern lights and the fjords, and interact with the Sami, the indigenous people who herd reindeer."
IRELAND AND SCOTLAND
Travel to Europe is still strong despite what's going on globally, according to Battista. People are focused on Ireland and Scotland, which they perceive as relatively safe. Many of her clients are taking the new Belmond Grand Hibernian luxury train on various itineraries across Ireland and combining it with a golf trip to one of Scotland's famous golf courses.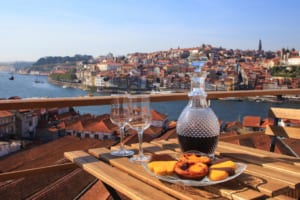 PORTUGAL
Travel to Portugal is also picking up. "Lots of people have been to Spain and love the warm Mediterranean climate, food and wine. Portugal has those things plus a lot of great cities, coastline and the Douro wine region," says Battista. "It's also reasonably affordable." Another reason to book a trip there? Delta is starting seasonal daily nonstop flights to Lisbon from Atlanta in May.
MYANMAR
Despite the ethnic conflicts in Myanmar (formerly Burma), it's slowly opening up to tourism, and Battista recommends it. "It's like Thailand was 25 years ago," she claims. "It's an interesting mix of old and new, and is changing so rapidly. It used to be a cellphone was $3,000, and now every monk there has one. It's fascinating to see how fast a culture changes when the doors to the West are flung open, and many people want to see it before it changes too much." It's similar to the curiosity people have about Cuba, a market that has cooled off a bit recently.
MONGOLIA
This destination is ideal for people who have been everywhere and are looking for something unique. "In Mongolia, you're going to experience something vastly different than your own life," says Battista. "You stay in yurts on awe-inspiring landscapes, view diverse natural beauty that ranges from mountains to an alpine lake, ride camels and interact with nomadic tribes." Wildlife sightings can include eagles, mountain sheep, ibex, yaks and reindeer.
CANADA
Travel to Canada, particularly to Montreal, Quebec City and Vancouver, is popular as travelers can stay close to home, and the Canadian dollar isn't too strong against ours at the moment. "You can get European flair without crossing the pond," says Battista. "Atlantans particularly love to go in the summer to escape the sweltering heat."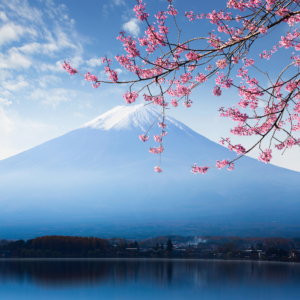 JAPAN
With the 2020 Olympics headed to Tokyo, interest in Japan has picked up. "Travelers like the mix of the past and the present in this stunningly beautiful country: the hustle and bustle of Tokyo compared to Kyoto's Gion District or the quiet serenity of Takayama and the Japanese Alps," says Battista. Other draws include the cherry blossoms in the spring, maple and ginkgo trees in the fall, local artisans producing goods in the traditional manner and world-class skiing.
AUSTRALIA/NEW ZEALAND
Australia and New Zealand are at the top of many a bucket list. Battista suggests taking at least two weeks in each as they have so much to offer, and each is so distinct. "Australia has the diversity of landscapes, the rainforest and Kangaroo Island," she says, adding that it's an ideal place for younger kids to interact with animals while being "less arduous than an African safari." New Zealand has the Maori culture, award-winning wine and seafood, glaciers and great restaurants. "It's a fantastic destination for any outdoor activities and a popular place for photographers."
BERMUDA
Just a two-hour flight from Atlanta, Bermuda is a top recommendation from Battista. "Bermuda was super popular in the '80s, but then it fell off the radar and was stuck in a time warp," she says. "But the America's Cup there in 2017 put it back on the map. The beaches are beautiful, the weather is great year-round, the food is wonderful and the people are so friendly." She recommends staying at The Loren at Pink Beach, the first new property on the island in decades, and the Hamilton Princess that recently completed a $100 million renovation.
Among the places Battista recommends that Atlantans can drive to are the Old Edwards Inn in Highlands, North Carolina; Blackberry Farm in Walland, Tennessee; The Henderson in Destin, Florida; The Dewberry in Charleston, South Carolina; and the Montage Palmetto Bluff in Bluffton, South Carolina.
Battista has strong feelings about where she'd like to see people travel this year. "I would encourage people to go and support the Caribbean. Tourism is the main way of life, and if we cancel trips and stay away because of damage in some areas from the hurricanes, it only negatively impacts them more and takes money away from people who need it. A travel advisor can tell you which resorts there are in good shape."
She expands that advice for any area than has suffered from a natural disaster. "The same is true for Napa and Sonoma," she says. "Both are huge areas, and there are plenty of places to go that weren't affected by fire."
---
2018'S TOP 5 TRAVEL TRENDS
While some trends, such as girlfriend getaways and milestone celebration trips, show no signs of waning, Battista sees these five trends taking the forefront this year.
1. "Skip gen" trips
Grandparents taking their grandchildren on a vacation while leaving the parents at home has become popular, especially for extended trips. Mom and Dad don't always have the time to get away for a long period, and the grandparents just want some one-on-one time with the grandkids. "One of my clients takes each grandchild on a special trip when they turn 11," says Battista. Popular destinations for longer trips include Africa, Australia and the Galapagos Islands.
2. Voluntourism
Giving back to the community as one component of a trip is still in fashion. "People who love to travel and want to stay connected on a global scale want to do more to help than just write a check," says Battista. "The whole trip isn't designed around volunteering, but they want to volunteer for some portion of it. They want that human connection and feel-good element during their travels."
3. Learning a skill on vacation
"Experiential travel was the thing for many years as people want to see how locals live," says Battista. Some of her clients want to take that desire a step further. "I had a client who wanted to learn a new skill during the few days he had to himself during a business trip to Asia," she says. "We paired him with a local craftsman, and he learned to make a lacquerware bowl. He made a deeper connection with area people, and now he has a souvenir with real meaning."
4. Mental health retreats
While wellness retreats have been a thing for quite some time, Battista says trips that aren't just for physical fitness and healthy eating are taking center stage. "People are traveling to get over a loss or deal with a major change in their lives and are looking to quiet the noise," she says. "They want to disconnect and have a mental health break."
5. Non-traditional honeymoons
Many couples are opting for something more challenging than just laying on the beach. Instead, they're choosing places and activities that take them out of their comfort zone. Spots such as Japan and Patagonia are top choices.
STORY: Jan Schroder
PHOTO: Sara Hanna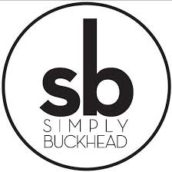 SimplyBuckhead
Simply Buckhead is an upscale lifestyle magazine focused on the best and brightest individuals, businesses and events in Buckhead, Brookhaven, Sandy Springs, Dunwoody and Chamblee. With a commitment to journalistic excellence, the magazine serves as the authority on who to know, what to do and where to go in the community, and its surroundings.