Charlottesville offers a tantalizing cluster of grapes and history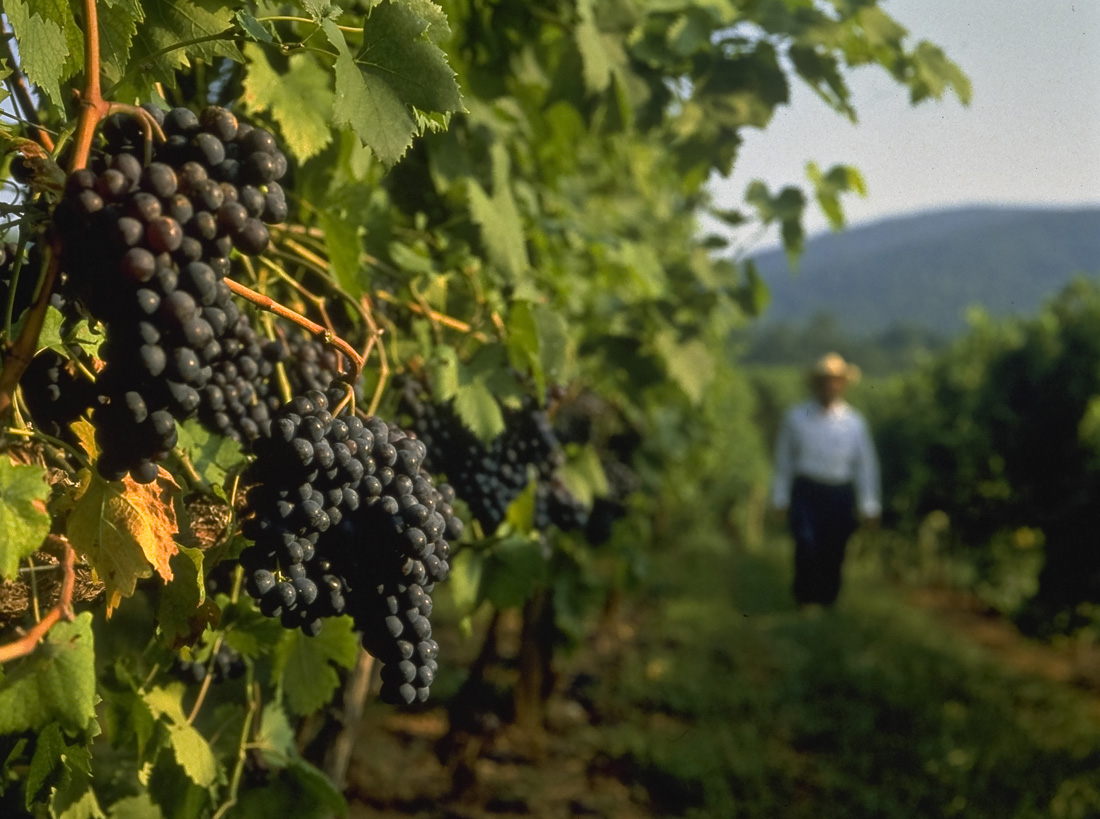 Thomas Jefferson was a master of many things, but making wine from European grapes grown on Virginia soil eluded him. And yet, nearly 200 years after the death of America's third president and our nation's founding oenophile, Jefferson's home state cuts an impressive figure in the U.S. wine industry. An astonishing 269 wineries creep over the whole of Virginia, from the Blue Ridge Mountains to the Chesapeake Bay.
I've had the good fortune to make two wine-centered trips to the Old Dominion, tasting a variety of cabernets, petit verdots, viogniers, chardonnays and other memorable grapes, and I'm here to tell you that the wines of Virginia are good—some excellent—and there's an abundance of opportunities for exploring the region from multiple points of view: oenophilia, history, architecture, gardens or all of the above.
The Charlottesville area is especially robust. Here are some top destinations, good for a long weekend or a random jaunt around central Virginia. You can take this tour in two to three days, with ample time for other stops.
DAY ONE: Barboursville Vineyards
Italian-born winemaker Luca Paschina presides over this gorgeous property, situated around the ruins of an 1822 mansion designed by Jefferson for Virginia Governor James Barbour. Today, the 31-year-old Barboursville is known for its prize-winning Octagon, a red blend named for the signature room of the house, which burned down in 1884, plus a lively Vermentino Reserve and Paxxito, a dessert sipper redolent of peaches, honeysuckle and butterscotch.
Do make time for lunch or dinner at Barboursville's Italian-inspired Palladio Restaurant, and consider over nighting at the vineyard's 1804 Inn, where you'll sleep in colonial splendor.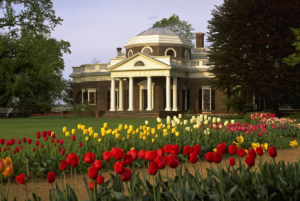 DAY TWO: Monticello, Jefferson Vineyards and Gabriele Rausse
For an architectural icon that we know from the back of a nickel, Jefferson's one-time home, Monticello, is quirkier and smaller in scale than you might imagine. A walk around the sumptuously landscaped gardens is mandatory.
As you drive down the mountain, stop by Jefferson Vineyards for a leisurely tasting. This family-owned winery is built on land where Jefferson persuaded Tuscan viticulturalist Filippo Mazzei to plant European vines in 1774. Horses trampled the plants during the Revolutionary War, stilling Jefferson's dream of producing wine on his native soil. More than two centuries later, Gabriele Rausse, the pioneering winemaker who helped launch Barboursville, planted chardonnay, cabernet and other grapes on the property.
You can sample Rausse's wines at his namesake vineyard nearby. End the evening with dinner at Fleurie in Charlottesville, where wine director Erin Scala will help you choose pairings to go with the chef's elegant creations.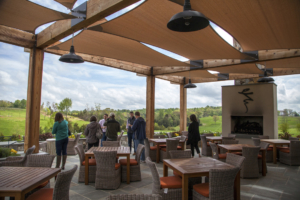 DAY THREE: Montpelier and Early Mountain Vineyards
James and Dolley Madison's stately home, Montpelier, is often eclipsed by the more famous Monticello. But a tour of Montpelier is time well spent: Madison was our fourth president and the father of the Constitution. Additionally, there are nine miles of trails for hikers and nature lovers, so maybe take along a picnic and a bottle of Virginia vino. Or do as I did and continue on to Early Mountain Vineyards, just 20 minutes north. Owned by Jean Case, wife of AOL co-founder Steve Case, Early Mountain is a commodious gathering spot, where you can catch your breath in a cushy lounge chair and have your tastings brought right to you.
At Early Mountain, you can sample wine from other top Virginia makers, too, while nibbling from a Virginia-grown cheese board. I love Early Mountain and can't think of a nicer place to perch before heading home—or perhaps heading off to pursue another Virginia wine region.
IF YOU GO…
Accommodations
1804 Inn & Cottages
bbvwine.com/our-inn
Restaurants
Fleurie
fleurierestaurant.com
Palladio Restaurant
bbvwine.com/our-restaurant
Presidential Homes
Monticello
monticello.org
Montpelier
montpelier.org
Selected Wineries
Barboursville Vineyards
bbvwine.com
Early Mountain Vineyards
earlymountain.com
Gabriele Rausse Winery
gabrieleraussewinery.com
Jefferson Vineyards
jeffersonvineyards.com
STORY: Wendell Brock
Photos: Virginia Tourism Corporation
Photo: Sarah Hauser, Virginia Tourism Corporation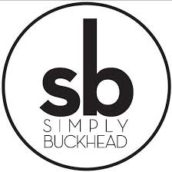 SimplyBuckhead
Simply Buckhead is an upscale lifestyle magazine focused on the best and brightest individuals, businesses and events in Buckhead, Brookhaven, Sandy Springs, Dunwoody and Chamblee. With a commitment to journalistic excellence, the magazine serves as the authority on who to know, what to do and where to go in the community, and its surroundings.