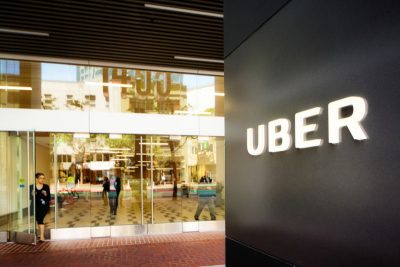 Uber has become a household name over the past several years by picking us up and dropping us off with the click of a button on our mobile phone.  Effective November 2nd, Uber officially put its hat in the ring and made a foray into the credit card business by issuing a Visa card by Barclays.   The most interesting part of this that the applications can be processed right inside of the Uber app.
Uber, apparently thinks that they have tapped into a nerve because they realized their customers love two things: eating out and chilling with Netflix.
With the Uber Visa card, you can:
Stream with a $50 subscription credit for Apple Music, Pandora, Spotify, Amazon Music, Google Music, Audible, Sirius XM, Netflix, Hulu, HBO Now, DirectTV Now, the membership fee for Amazon Prime, and Shoprunner after you spend your first $5,000.
You can ride in Uber with peace of mind by having up to $600 of mobile phone protection for mobile phone damage or theft when you pay your mobile phone with the Uber card.
You will be able to get invites to exclusive events and offers in U.S. cities by Uber.
If you travel overseas, you'll enjoy no transaction fees when you use the Uber Visa card outside of the U.S.
You can also use the Uber Visa redeeming rewards on the go for items such as Uber credits for rides, gift cards, and even cash back all facilitated by a simple tap on the app.
What's also interesting about the card is that you can get 4% cash back for purchases made at restaurants and Uber EATS, 3% cash back on airfares, hotels, and travel agencies, and 2% back for purchases.
The card is ideal for those spenders looking for rapidly accrued rewards instead of big ticket items such as international airfare.  The card is designed by Uber with Visa to reflect the ideal customer who rides and uses Uber, with a slant for sure on millennials as their major target.
The Uber Visa's rewards are not quite as rich as those offered by some of the big time credit companies such as the American Express Platinum card and the Chase Sapphire Reserve card. However, it is very comparable with the no-fee credit cards that are out in the marketplace today.
What's next for Uber?  Who knows the answer, but don't be surprised to see them in more businesses coming soon.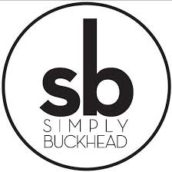 SimplyBuckhead
Simply Buckhead is an upscale lifestyle magazine focused on the best and brightest individuals, businesses and events in Buckhead, Brookhaven, Sandy Springs, Dunwoody and Chamblee. With a commitment to journalistic excellence, the magazine serves as the authority on who to know, what to do and where to go in the community, and its surroundings.