Running for those who can't.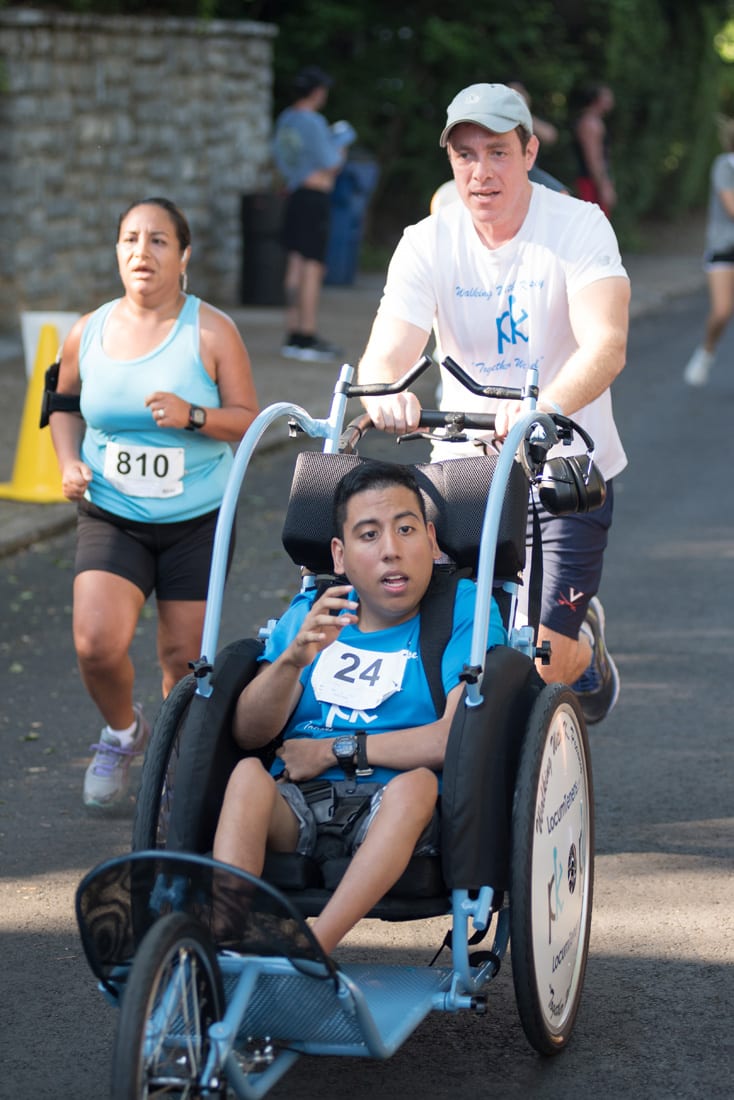 Matt Sours, a partner at the Buckhead firm of Morris, Manning & Martin, began running after college to relieve stress. "In 2010, I was running a 10K when I met Kyle Pease and his brother Brent," says Sours. "Kyle was born with cerebral palsy spastic quadriplegia and is wheelchair-bound, so he and Brent race together. I thought I was fairly fast, but they beat me."
From time to time, Sours ran into Kyle, who was working at the Peachtree Battle Publix. "He's a truly upbeat guy, and we became friends," says Sours. In 2011, the Pease brothers founded the Kyle Pease Foundation to build awareness and raise funds to create opportunities for people with disabilities by purchasing adaptive sports equipment and mobility devices, in addition to providing funds for medical care.
At one point, Kyle introduced Sours to another wheelchair bound runner, Kennesaw State student Ricardo "Rico" Aranda, who was also born with cerebral palsy. Sours and Aranda began running together and completed their first 5K in March of 2014. Since then, they have competed in numerous races, including the 2016 New York Marathon.
"Sometimes I get caught up in 'obstacles,' says Sours, "but they are so minor when compared to the genuine challenges Kyle and Rico face. I get far more out of our relationship than Rico because I get to experience his upbeat perspective of the world."
For more information, visit kylepeasefoundation.org.
BY: Mickey Goodman
Photo: James Blackburn
Mickey Goodman
Award-winning Ghostwriter, Journalist, Content Creator.