Dtox alum Shannon Salter Sliger opens Sama this spring…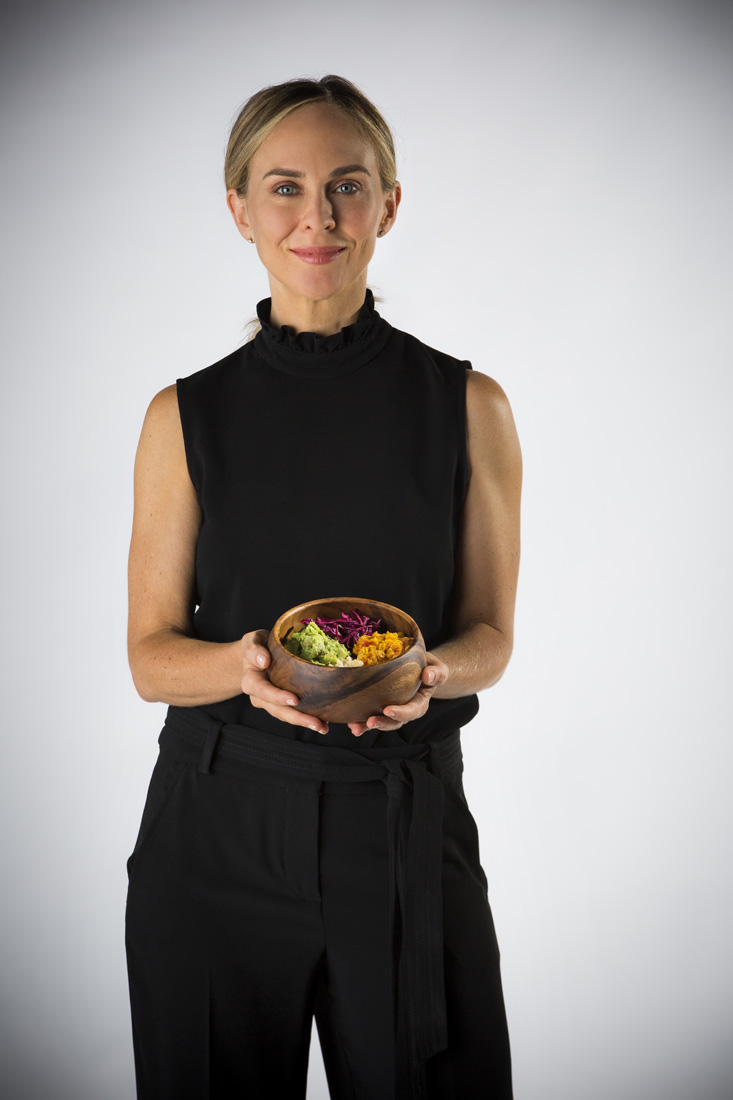 When you walk into the new Sama Food for Balance, you'll get the feeling that it's time to chillax. From the soothing music to the warm colors of copper, terracotta and green, and spiced aromas coming from the kitchen, its goal is to have you breathing a little sigh of stress relief. The Buckhead holistic food joint is slated to open in May and is the brainchild of Shannon Salter Sliger, former owner of Dtox, registered I.S.H.T.A. yoga and meditation teacher, and certified Ayurvedic health coach through the Maharishi Institute. The health and wellness venture will serve Ayurvedic-inspired foods and drinks and include a meditation studio.
Here, we chat with the wellness maven about balance and the offerings at her new 2,700-square-foot, zero-waste facility that will offer organic, non-GMO and local produce.
Sama means balance in Sanskrit. Do you think it's possible to achieve that?
I think you're always working towards it and learning more about yourself and what works for you or what doesn't. Teaching how to come back to your center is what I hope to share.
What do you do on a daily basis to try to achieve balance?
First thing in the morning, I have green tea with lemon and honey. It takes the bloat out of my face and sets my whole day up the right way with warmth, cleansing, beauty and green tea's anti-cancer benefits.
What is the inspiration for opening Sama?
It started 12 years ago when I did my yoga teacher training at I.S.H.T.A in New York. I.S.H.T.A stands for Integrated Science of Hatha, Tantra and Ayurveda, so I learned about Ayurveda in my training. I learned that using foods, herbs and spices, you can bring your particular personality or "dosha" into balance.
For those who don't know, what is Ayurveda?
Ayurveda means "the science of life." It's a 5,000-year-old system of Indian medicine using food as medicine.
Why did you choose Buckhead as your location?
I started Dtox in Midtown in 2011, and all my business was delivering to Buckhead, so I moved.
What will be on Sama's menu?
Most people don't know about the concept of an Ayurvedic diet, so first and foremost, the food needs to be yummy and hearty. My first goal is to make it really satisfying. The main thing our cooks will be whipping up are Balance Bowls. You choose from a hot bar of customizable ingredients such as turmeric cauliflower rice or black rice, seared sushigrade salmon, the Not Meatball (chickpea tikka masala), different lentils as a protein source, wilted greens with artichokes, purple sweet potatoes and avocado smash. We'll also have a cold Balance Bowl side, breakfast and dessert bowls like a Paleo brownie with cashew cream and goji berries, fresh juices to order and a La Marzocco espresso machine and Intelligentsia coffee.
Tell me about the meditation room at Sama.
It's a 500-square-foot meditation room with cushions that seat 15 to 20 people at a time. You can book a cushion on [booking app] Mindbodyonline.com for the 30- to 45-minute classes led by me or other meditation teachers I'll be bringing in to showcase all the different ways to meditate using various techniques and breathing exercises.
What's your ultimate goal with your clients?
Many people don't connect the dots between their food and mood or headaches, allergies and crankiness. That's the reason why I started on this path. I've dealt with my own food sensitivities and allergies, a skin cancer scare and migraines. I started to eat differently and haven't had migraines in years. My mission with Sama is to make it a convenient and delicious way to find balance and be proactive about health and wellness.
SAMA FOOD FOR BALANCE
56 East Andrews Drive
Atlanta 30305
thesamaproject.com
STORY: Karina Antenucci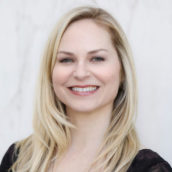 Karina Antenucci
Managing Editor and Wellness Columnist at Simply Buckhead. Blogger at Badass + Healthy.