Buckhead is home to galleries that have long been mainstays of the city's art world. Despite bumpy years of economic uncertainty, some are bigger and better than before.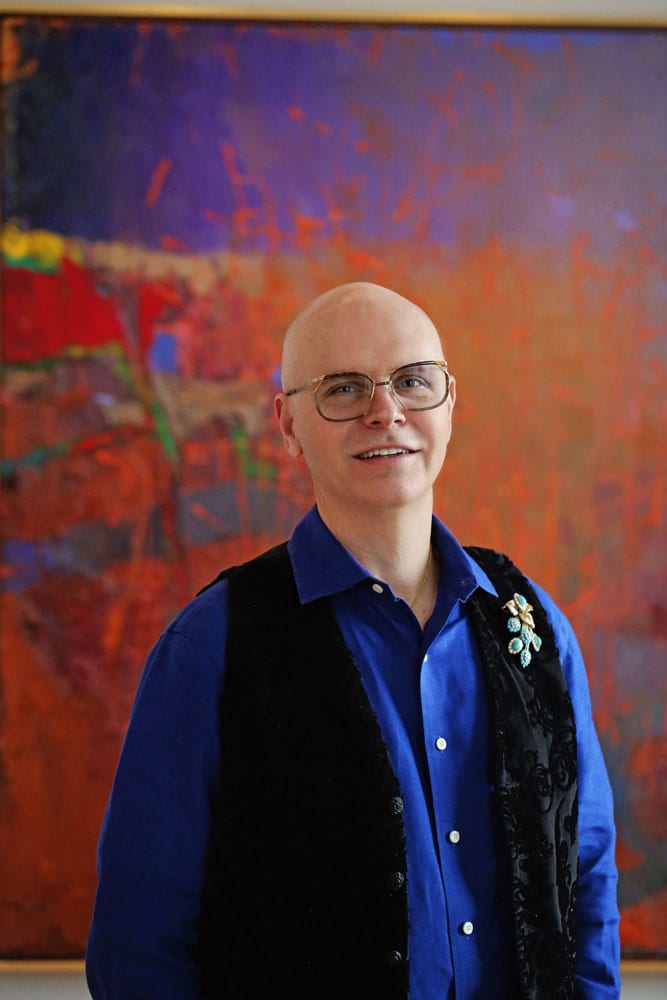 TEW GALLERIES
Owner Timothy Tew arrived on the local scene in 1987 after returning from Paris where he had happened upon the work of several artists. "I fell in love with Isabelle Melchior's work but didn't have the money to buy it," he recalls. "So I came back to the U.S. and began working to get these artists in galleries so I could sell one and buy one for myself."
Tew established long-term relationships with a range of artists he nurtures and supports. Though he considers his gallery's selection to be "independent, we're not ignorant of fashion. But we look at things that have life for the long haul and walk the line between the old and new." The most important element of the works on display, be they abstract, figurative or sculpture, Tew says, is "beauty."
All of the 25 artists in his space reflect a heightened sensitivity to beauty. Among those he's worked with from the beginning are nature painter Melchior and local figurative artist Charles Keiger. He also represents several emerging artists, including America Martin, Rimi Yang and Jean Glenn.
Tew Galleries
425 Peachtree Hills Avenue, Suite 24
Atlanta 30305
404.869.0511
tewgalleries.com
---
ALAN AVERY ART COMPANY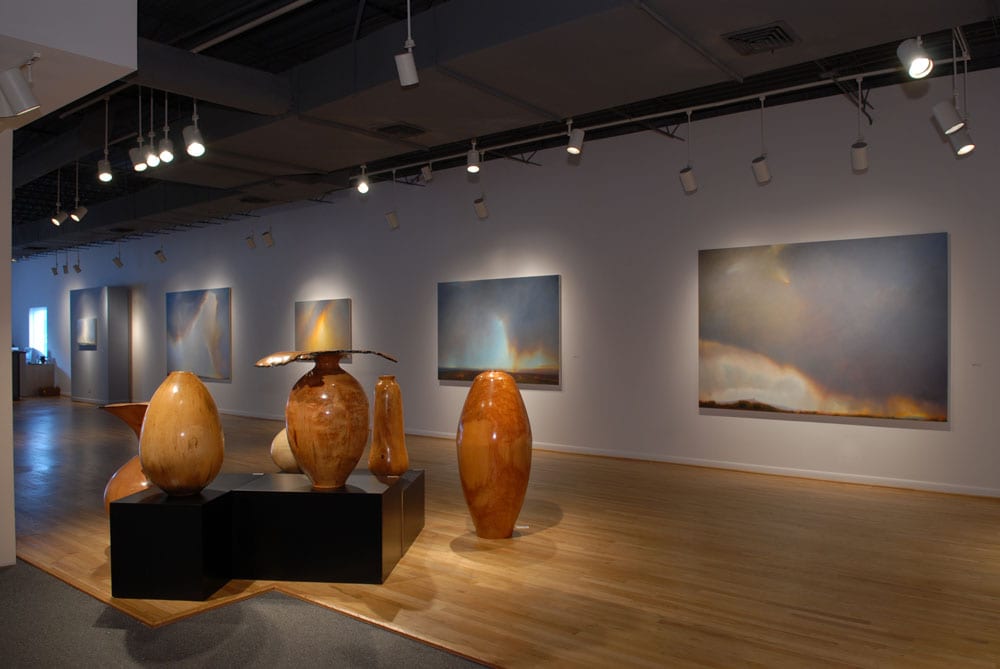 Alan Avery can pinpoint the moment he became an art lover: It was the day, as an 11-year-old in Greenville, North Carolina, that he bought his first painting, a Thomas Hart Benton he'd seen in an auction catalogue at a neighbor's house two years before. "I didn't even know what an auction was," he admits. "I worked in tobacco fields [for two summers] to earn the $2,500." Recognizing determination when he saw it, the neighbor secretly bought the painting, and when Avery showed up with cash in hand, the deal was sealed. That love has fueled a career that took off in 1987 when Avery came to Atlanta and was part of the former Trinity Gallery. After becoming a partner in 1994, he moved the gallery to Buckhead; he became the sole owner in 2006.
Here, he recreated the concept for post-recession reality, going after top regional, national and international artists whose work often sells above $5,000 per piece and building on a collector base of clients. "Some of those artists wouldn't come here because I was showing decorative work," he says. "Now, they have a reason to be here. These are artists who create because they have something to say: Chuck Close, Helen Frankenthaler, Jim Dine. I'm bringing to Atlanta what's only found in London and New York." Fittingly, Avery also now represents the estate of Thomas Hart Benton; a show of his works last year sold out.
Alan Avery Art Company
315 East Paces Ferry Road
Atlanta 30305
404.237.0370
alanaveryartcompany.com
---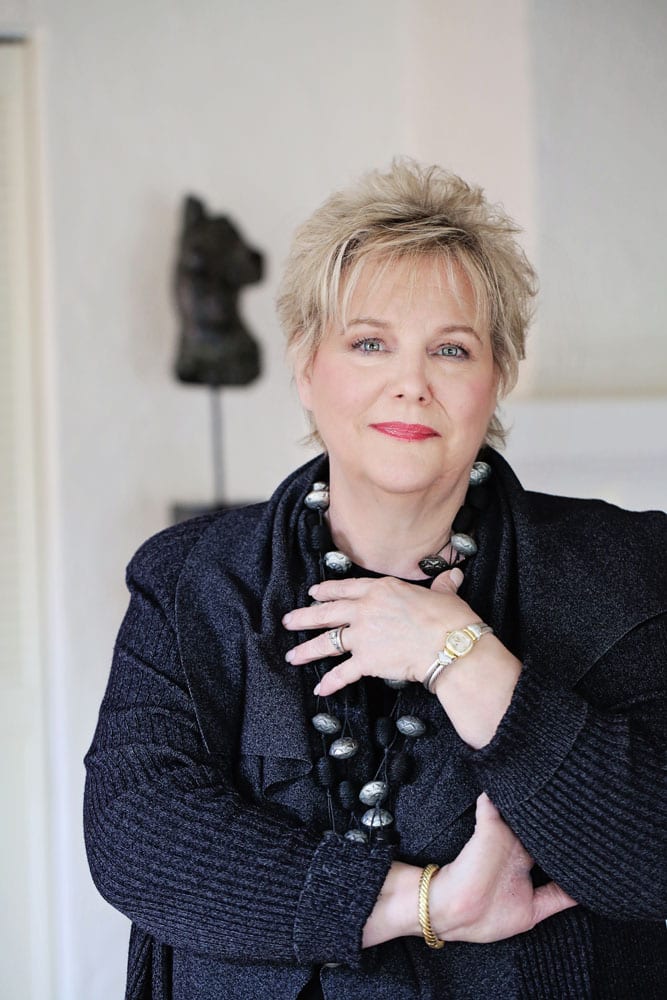 LAGERQUIST GALLERY
One of the city's oldest continually owned-and-operated spaces, Lagerquist Gallery launched in 1971 and moved to its Paces Ferry location 30 years ago. Founder Evelyn Lagerquist still works part-time, but the day-today operations are managed by her daughter, Kay Lagerquist Bragg.
At any one time, they represent more than 50 emerging and established artists from around the country and Europe, including John Hyche, Henry Barnes and Victor Mirabelli, known for his impressionistic landscapes and houses. "We also supported local artists, but as the world gets smaller and smaller, we often find more from around the United States we want to include," Bragg says.
Their works on canvas, encaustics or sculpture are displayed throughout the compact bungalow to give viewers a sense of how a piece might look in their own homes. "We definitely don't have an austere or institutionalized feel; this is a friendly, welcoming space," Bragg says. Today, many of those viewers are the secret to Lagerquist's longevity: "We're now selling art to children of the people who bought art here when we started," Bragg says. "We're fortunate enough to have loyal supporters than span from generation to generation."
Lagerquist Gallery
3235 Paces Ferry Place N.W.
Atlanta 30305
404.261.8273
lagerquistgallery.net
---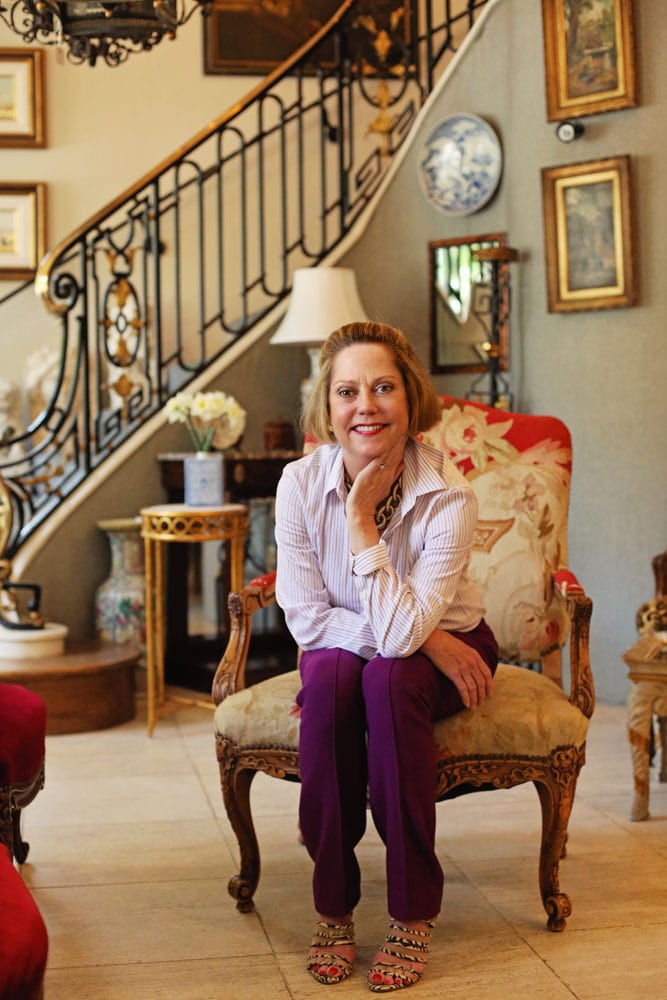 MARSDEN ANTIQUES & INTERIORS
For the last 25 years, the two-story gallery next to Peachtree Creek was the domain of Jane Marsden, whose career in the art world spanned more than 40 years before her death last year. Marsden became a doyenne of the decorative arts scene, filling every inch of the show floor and walls with an array of antiques and artworks that demand a few leisurely hours to take in. From the ceilings glittering with crystal chandeliers to the imported rugs on the floor, the 7,000-square-foot space is still a trove, now overseen by Marsden's daughter, Janie Marsden-Willis. Between a Louis XV walnut corner chair and a colorful Japanese Imari charger, visitors can discover a wealth of Chinese, Japanese, English and French porcelains. Along with featuring arts and antiques from Europe and South America, the store offers interior design services.
Marsden Antiques & Interiors
2300 Peachtree Road, Suite A102
Atlanta 30309
404.355.1288
marsdenantiques.com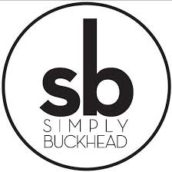 SimplyBuckhead
Simply Buckhead is an upscale lifestyle magazine focused on the best and brightest individuals, businesses and events in Buckhead, Brookhaven, Sandy Springs, Dunwoody and Chamblee. With a commitment to journalistic excellence, the magazine serves as the authority on who to know, what to do and where to go in the community, and its surroundings.