Hot summer trends and care tips from three sought-after nail spas.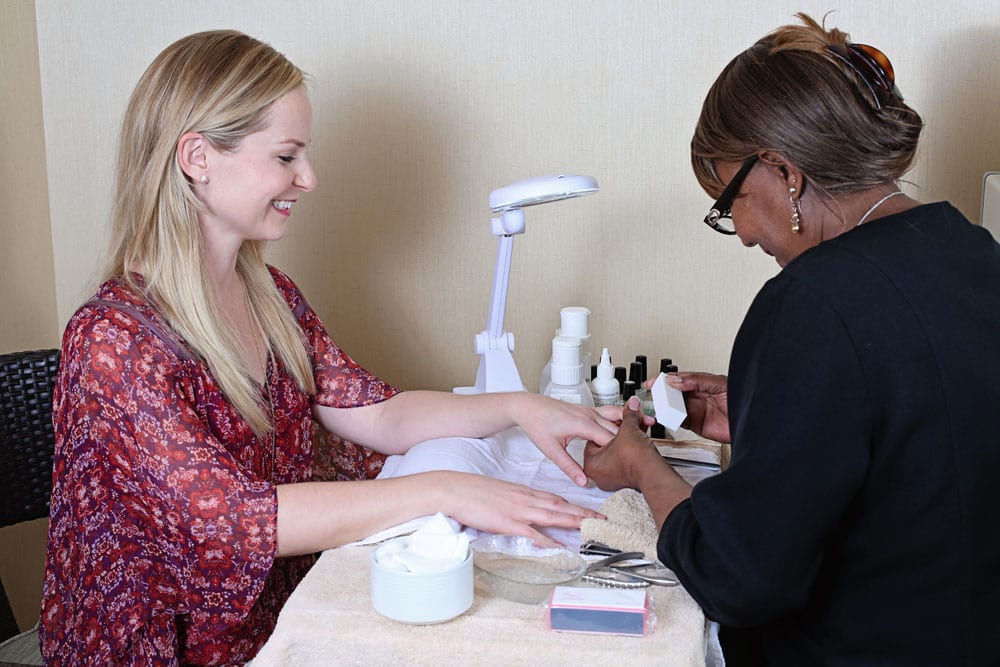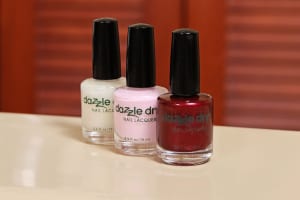 Your nails are not only a beauty asset; they also are a fashion accessory. Their look and color tells a little style story of who you want to be— vixen, classy lady, edgy, bold—for the one to three weeks before your next visit to the nail salon. Here, three of Buckhead's top nail experts give you the scoop on what's trending this season so you can complete your fashionable ensemble. Plus, get their advice on keeping your nails healthy— the foundation for any fashion statement.
Rebecca Samples
Spa manager at Spa InterContinental
What's hot: Neutrals or deep, earthy reds (think Marsala wine). The "new" neutrals are layered on using two different colors— either sheer white, pink or beige for the first coat followed by an application of the neutral polish you select. By layering, you can create your own personalized hue. Try the neutral on your hands and the Marsala on your toes.
NAIL CARE TIP: Keep high-quality, nourishing nail oil bedside and use it liberally every night. I would also recommend keeping new files in your purse, desk drawer and car for those little snags that appear out of nowhere.
Get it here: $135 for spa manicure and pedicure (75 minutes)
Spa InterContinental
InterContinental Hotel, Buckhead
3315 Peachtree Road N.E.
Atlanta 30326
404.946.9175
intercontinentalatlanta.com/spa
Jabeen Younus
Owner of J Salon and Boutique
What's hot: If you're looking for a bright pop, OPI's bright coral hue Aloha is gorgeous for summer. For a subtler look, go for OPI Bubble Bath, a neutral pink that goes with everything.
NAIL CARE TIP: Addicted to your gel manicure? Consider taking a break every so often because it can damage your nails after two or three times. Acetone needs to be used to take the old gel nails off, which is no good for the nail bed underneath. Keep your nails healthy by frequently moisturizing your hands, too.
Get it here: Starting at $60 for a manicure and pedicure
J Salon and Boutique
3232 Peachtree Road
Atlanta 30305
404.667.5378
jsalonandboutique.com
Lin Ha
Owner/manager of Hammond Nails and Spa
What's hot: OPI Suzi Shops & Island Hops is a perfect pink with creamy coverage and ESSIE Butler Please is a very pretty beach blue that will take you right to the ocean. Though an overall industry trend is the ballerina (aka coffin) shape, the most requested nail profile in Buckhead continues to be the "squoval" (square-oval) in short and medium lengths.
NAIL CARE TIP: If you have gel nails, the best thing you can do is NOT to try to remove them yourself. As far as your pedicure goes, cream your heels daily to control cracking and drying.
Get it here: Manicures start at $12 and pedicures start at $20
Hammond Nails and Spa
4279 Roswell Road N.E. Suite 602
Atlanta 30342
404.250.9698
hammondnailsandspa.com
STORY: Karina Timmel Antenucci
PHOTOS: Sara Hanna
Karina Antenucci
Managing Editor and Kids Columnist at Simply Buckhead. Wellness & Beauty Writer, Certified Holistic Health Practitioner and Mother.