Go gallery-hopping along a quarter-mile block of Miami Circle.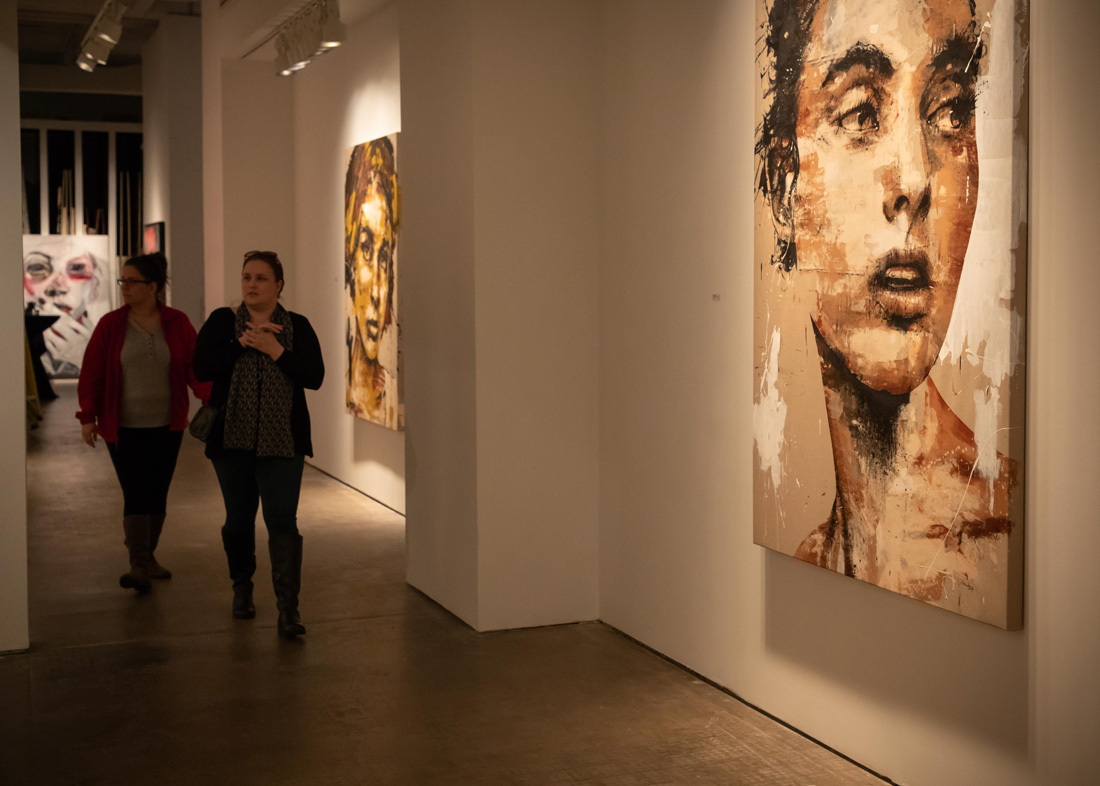 Long known as a treasure trove for home decor, The Shops of Miami Circle have added another feather to their cap. The Buckhead hotspot now boasts a dozen art galleries—the most on record at a single location in Atlanta.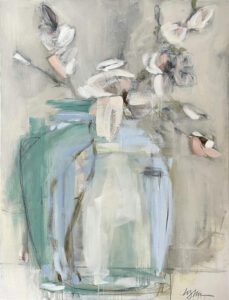 Scope out the eclectic offerings on a free Gallery Stroll from 5-7 p.m. May 14 with a bubbly mix of art enthusiasts, captivating works, light refreshments and fresh air along the quarter-mile stretch. Ten of the onsite galleries participate in the bimonthly event, with upcoming Saturday walks also set for July 16, Sept. 17 and Nov. 19.
"Visitors have access to an unparalleled selection of the finest contemporary art as well as craft by an array of local, national and international artists," says organizer Judith Barber, development director at Bill Lowe Gallery. "This is really unique in the city and is helping Buckhead become better known as a destination for cultural activities."
The addition of four new gallery tenants in 2021 coupled with the social isolation of the pandemic has further bolstered enthusiasm.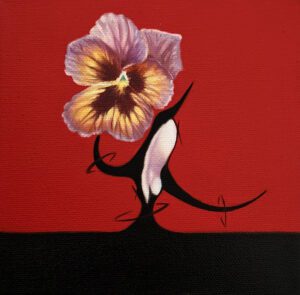 "People are excited about just getting out of the house," says Carr McCuiston, owner of Signature Contemporary Craft, which recently relocated to Miami Circle after 57 years on Roswell Road. "This is the first time that Atlanta has had a large group of diverse galleries in walkable distance from each other. The Gallery Stroll introduces them to new galleries and artists. It's free, inspirational and a laid-back way to get back out there."
Miami Circle's art mecca also includes Alan Avery Art Company, Anne Irwin Fine Art, Balance Art and Frame, Marcia Wood Gallery, Mason Fine Art, Maune Contemporary, Pryor Fine Art, Reinike Gallery, September Gray Fine Art Gallery and Thomas Deans Fine Art.
miamicircleshops.com/miami-circle-galleries-art-stroll/
@shopsofmiamicircle