Horsing around in Aiken, South Carolina…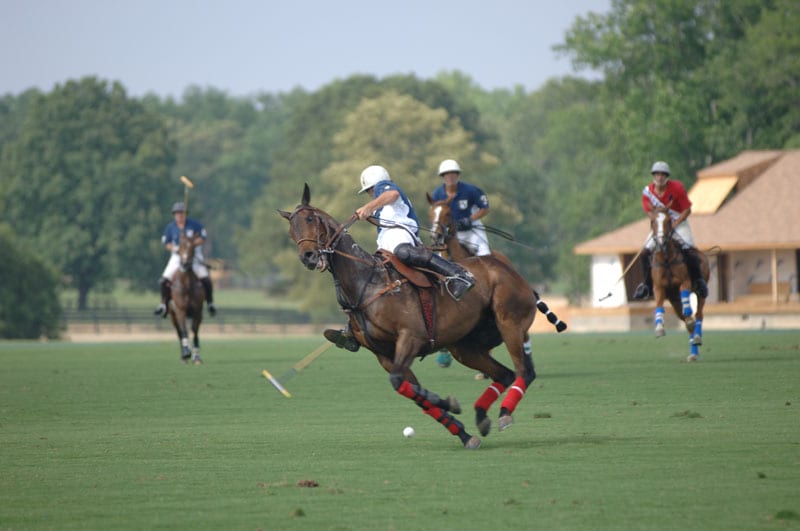 Inside a nondescript-looking breakfast hangout called Track Kitchen, located along a dirt road toward the south end of town, a sharply dressed gentleman named Cot Campbell is holding court, recounting the reception he got after his horse, Palace Malice, won the Belmont Stakes in 2013. On the opposite side of the room, a craggy-faced fellow who was one of the original Marlboro Men is hunched down behind a newspaper, having his morning cup of coffee. Elsewhere, a retired New York investment banker is, like everyone else, bussing his own dishes.
This, in a nutshell, is Aiken, South Carolina, a charming, laid-back sort of place where billionaire Arabian sheiks mingle with dusty stable workers, and no one bats an eye. Noted travel writer Paul Theroux, in his latest book, Deep South, described the city as such: "Aiken was the complete Southern town, and though it was of modest size, it was in character larger than life and had a number of claims on my attention."
Aiken, which sits just on the other side of the Georgia border about 20 miles east of Augusta and roughly a two-and-a-half-hour drive from Buckhead, was established as a railroad hub back in 1830s. By the 1870s, the city of rolling hills and towering oaks had become a popular winter escape for high-society folks from the North with last names such as Vanderbilt and Astor. It was around this time that Aiken's rich equestrian culture was born—a culture still thriving to this day. The Aiken Polo Club, in fact, is one of the oldest in the country, and at its weekly matches during the season, you'll find pro players from Argentina and beyond galloping up and down the field. Hardly a week goes by in Aiken when you can't find a horse show, steeplechase race, foxhound hunt or other equestrian event happening somewhere around town. Head to the Aiken Training Track, and you'll see some of the country's top thoroughbreds prepping for upcoming races, including the Kentucky Derby. Until last September, Sheik Mohammed, the ruler of Dubai, had a multi million dollar stable on Audubon Drive.
But Aiken isn't just for horse lovers. There's plenty to hold your attention for a long weekend's visit, including a thriving arts scene that includes venues such as the Aiken Community Playhouse and Aiken Center for the Arts. Most notably, each March, during a special event called Joye in Aiken, musicians from New York's prestigious Juilliard School perform a week long series of concerts.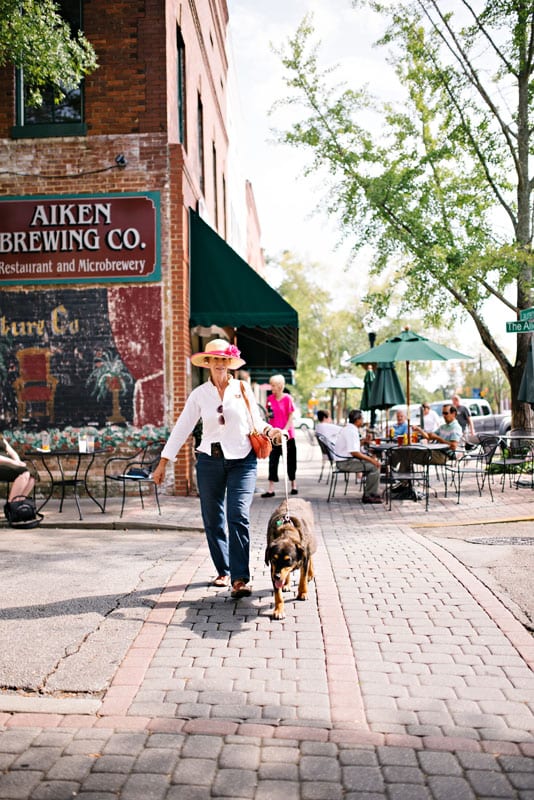 One of the city's most notable attractions is the Hitchcock Woods, a 2,100-acre expanse in the middle of town that's more than twice the size of Central Park and features 70 miles of walking and, of course, riding trails. The Aiken Visitors Center contains one of the most historically accurate train museums in the country. The picturesque downtown is lined with boutiques, brewpubs, coffeehouses, restaurants and even a tearoom called La Dolcé, where tastings are lead by internationally certified tea master Lady Kelly MacVean.
An ideal way to explore Aiken is to hop aboard the Saturday morning trolley tour, led by longtime resident Judith Burgess. She'll regale you with local lore, such as how Fred Astaire used to dance down the steps of the post office after picking up his mail when he lived in Aiken during the '30s and '40s.
When it comes to accommodations, you have your choice of the usual chain hotels, but more fitting is a stay at a historic property such as the Rose Hill Estate, a lovely nine-room inn dating back to 1898, or the luxurious Willcox, once dubbed by Travel+Leisure as one of the 500 best hotels in the world. Rental homes are a popular option here, too, especially in early April, when Aiken is overrun with golf fans staying in town while attending the Masters at nearby Augusta National.
Wherever you stay and whatever you do, you're sure to be treated to Aiken's trademark Southern hospitality. As one Aikenite told Paul Theroux on his visit to the fair city: "There are no strangers here."
IF YOU GO…
Aiken Center for the Arts
aikencenterforthearts.org
Aiken Community Playhouse
aikenplayhouse.us
Aiken Training Track
aikentrainingtrack.com
Aiken Trolley Tour
803.644.1907
visitaikensc.com/calendar/event/aiken_historic_tour
Aiken Visitors Center and Train Museum
803.293.7846
visitaikensc.com/whattodo/ detail/aiken_railroad_depot
Hitchcock Woods
hitchcockwoods.org
La Dolcé
ladolce-aiken.com
Rose Hill Estate
rosehillestate.com
Track Kitchen
803.641.9628
The Willcox
thewillcox.com
STORY: Jill Becker
Jill Becker
Award-winning writer and editor who has penned stories for CNN, Woman's Day, Good Housekeeping, and dozens of other outlets.