What's cooking with PeachDish founder Hadi Irvani?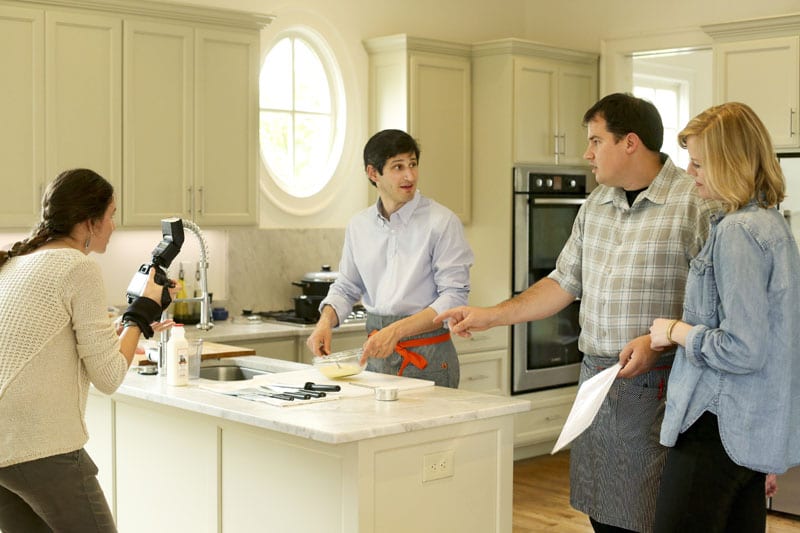 The pantry in Hadi Irvani's stylish Buckhead home is so well stocked and organized, it would make Martha Stewart blush—which isn't surprising, considering that so much of the 33-yearold's life revolves around food.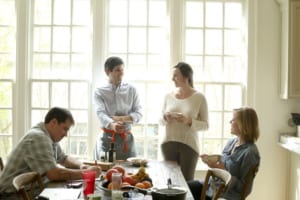 Irvani is the founder of PeachDish, a meal kit delivery service that started three years ago in a room above his garage and has since become one of the top companies of its kind in the country, supplying more than 10,000 meals a month to the growing audience of millennials, empty-nesters and more who enjoy the convenience of having their dinner fixings delivered straight to their front doors.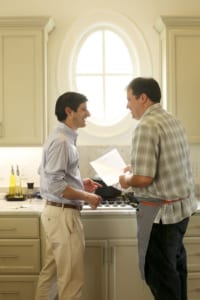 "I'm an economist by training, but I'm a foodie, too," says Irvani, who graduated from the University of Virginia and had a hand in several other startups, as well as his family's Okabashi shoe business, before PeachDish. Big, communal meals were a fixture when he was growing up, and so he says, "I just intrinsically like to have people over and entertain." He's particularly well known for his dinner parties that get the guests involved in the making of the meal. It's more meaningful, fun and communal that way, he insists. That belief translates to the concept behind PeachDish, which he founded with the goal of bringing people together over a shared meal. "I loved the idea of a party in a box," says Irvani of his company's Southern- inspired, farm-to-table dishes, even if it's just an ordinary midweek supper being whipped up by a hard-working couple at the end of a long day. "Food can be exciting. It's more than just a meal."
To prove his point, Irvani invited us to his house on a typical Thursday, which happens to be test kitchen day, when a crew convenes at his two-story, art-filled abode to sample and perfect upcoming recipes, photograph meals and shoot film for the company's website and YouTube channel. Here's how the events of Irvani's day transpired.
7 a.m. Irvani chats, via Skype, with his web developer in China. Topics include customer wants and needs, mobile optimization and enabling the option of allowing customers to pick their meal kits delivery date.
9 a.m. After breakfast with a house guest visiting from Chicago, Irvani heads to his Forest Park office that sits outside the PeachDish warehouse. The office is a converted shipping container—the kind used on freighter ships to haul goods— that he's customized with a skylight, marble floors and a stand-up desk. Even though he's not there, employees begin showing up at Irvani's house to start the day's work.
11 a.m. Irvani stops by the market to pick up a few items for lunch before heading back to his house to oversee, for one, the shooting of the videos for six new recipes. Lunch is held out on his back patio and consists of a salad of fresh greens, radish, avocado and a squeeze of lemon juice; slices of fresh bread topped with goat cheese; and a bowl of kiwi. A vase of fragrant daphnes from his garden adorns the table.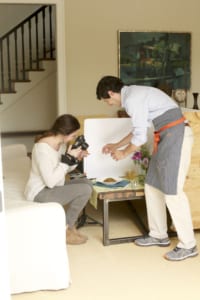 12:15 p.m. Joining Irvani, company culinary director Seth Freedman and chef Robert Lupo in Irvani's spacious kitchen is noted Southern food writer and chef Virginia Willis, who is there to film a segment for her seasonal PeachDish offering, smothered and covered chicken with herb grits and celery salad. Working off a detailed schedule taped to the door of the pantry, the team continues filming other segments and experimenting with future recipes. In a light-filled sitting room off the kitchen, amid a myriad of stylish place settings, linens and such, videographer Kate Blohm works with a photographer on a food shoot to obtain images for Peach- Dish recipe cards. Company nutritionist and communications specialist Mary Alice Shreve is around the corner in the living room, working away on her laptop.
2:30 p.m. Irvani meets with his partner, Judith Winfrey, to go over pressing business, including the details of the lease for the company's new, larger warehouse out by the airport.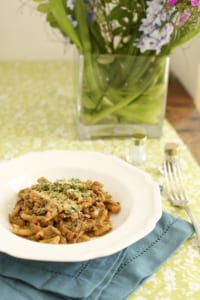 4:30 p.m. The rest of Irvani's workday is spent following up on correspondence. He personally reads all customer emails, as many as 400 a day, and either sends them to the appropriate person or responds to them directly.
6:45 p.m. Irvani and his friend from out of town decide to stay in and whip up a PeachDish meal for dinner: chicken breasts with Brussels sprouts, apples and dried cherries. There's no wine or cocktails with dinner for Irvani, as he's a teetotaler, but as is frequently the case, there's some sort of chocolate-y treat for dessert. "My life revolves around eating," he admits unabashedly.
STORY: Jill Becker
PHOTOS: Sara Hanna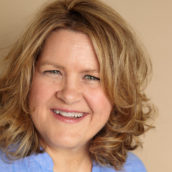 Jill Becker
Award-winning writer and editor who has penned stories for CNN, Woman's Day, Good Housekeeping, and dozens of other outlets.