Ash Famili is the face behind Yalda, a blossoming Middle Eastern restaurant in Sandy Springs!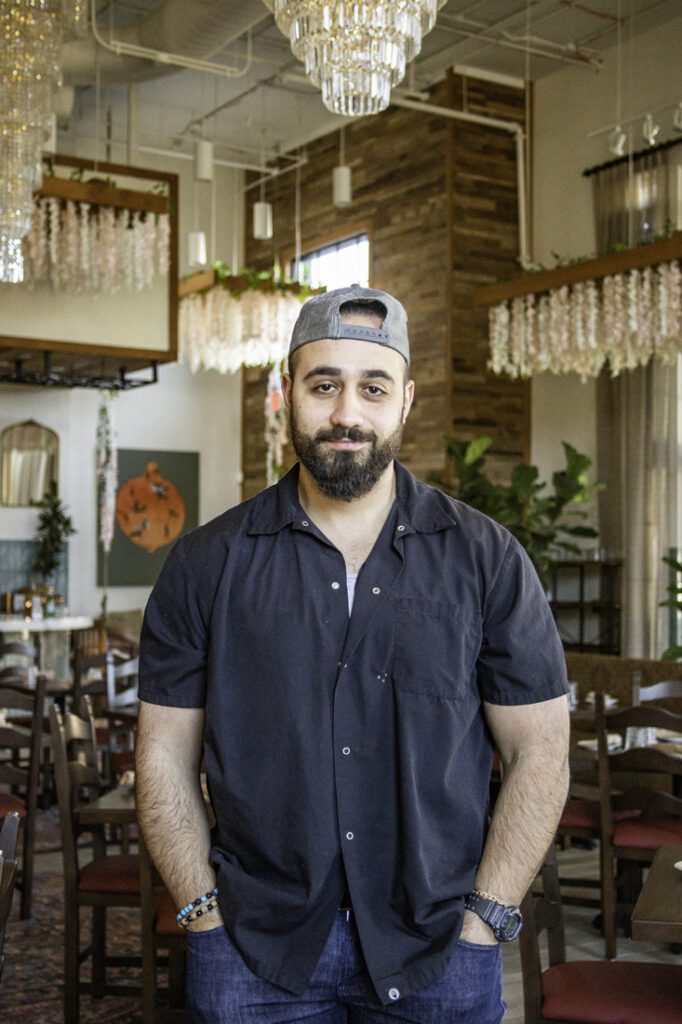 Yalda owner/chef Ash Famili, 31, spent the first half of his life in Iran where food is central to his family history. While watching his mother cook for family parties, he recalls hearing stories about his grandfather being the best butcher in the country.
"That time together in the kitchen influenced everything. I wanted to accentuate my family and culture, and the best way to do it was with food," says Famili, who moved to Atlanta at age 15.
He worked his way up in restaurants like Sufi's Kitchen and Kyma, learning the trade from Pano I. Karatassos of Buckhead Life Restaurant Group. He bought, grew and sold a Persian franchise called Caspian Grill and consulted on other restaurants around Atlanta. After traveling to Istanbul, he grew eager to share his family heritage with his Sandy Springs neighbors. In late 2022, he opened Yalda in Aria Village to serve Persian favorites such as halloumi, kebabs and crispy rice for lunch and dinner. He plans to open a second location in West Midtown this summer.
Here, he shares his inspirations, daily routines and the sports he can't resist.
Where do you get your inspiration for Yalda?
Yalda is the night of the Persian calendar when the family shares stories, reads poetry and enjoys time together. After I lost a few family members during COVID, I wanted to see people smile, enjoy food, laugh and create good memories.
How do you come up with your recipes?
I stole almost everything from my mom. She didn't cook the same things every night. It didn't have to be a fancy dinner, but it was creative, making a lot of the same ingredients taste and look different. I'm also inspired seeing how much love Chef Pano puts in his food, with the Greek culture being somewhat similar to Middle Eastern/Persian.
What's a typical work day for you?
Early in the morning, I check reservations for the day. I strategize marketing and social media approaches, build the team, get involved with specials behind the bar, deal with vendors and check on construction in West Midtown. At night, I make sure we are executing properly, ensuring quality and consistency. I stop by tables and make sure people are enjoying their meals. We are all trying to make sure the guest has the best experience possible.
How do you keep your team engaged?
I like to have fun with the people I work with, in and outside of work. We try to be silly. One day we were talking about how the rabbits in Sandy Springs are funny looking. The next day we were tasting mezcal, and one of the guys told us this story about the rabbits in Mexico eating the mezcal plants and getting drunk. So we named the mezcal drink on our menu Drunken Rabbit.
What do you do for fun?
I like to stay in good shape— stretch, exercise, hit the [punching] bag. I like to go to the soccer field and play with my dog there. My brain works better like that. I go out for drinks with my guy friends and check out different spots in town. We like to listen to deep house music—weird European stuff—and hang out on rooftops.
YALDA
470.355.0195
yaldaatl.com
@yalda.atl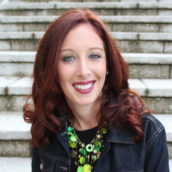 Carly Cooper
Foodie Tastemaker Columnist at Simply Buckhead. Contributing Editor at Atlanta Magazine. Restaurant Aficionado and Mother of Two.