UK DESIGNER MAKES HIS ATLANTA DEBUT!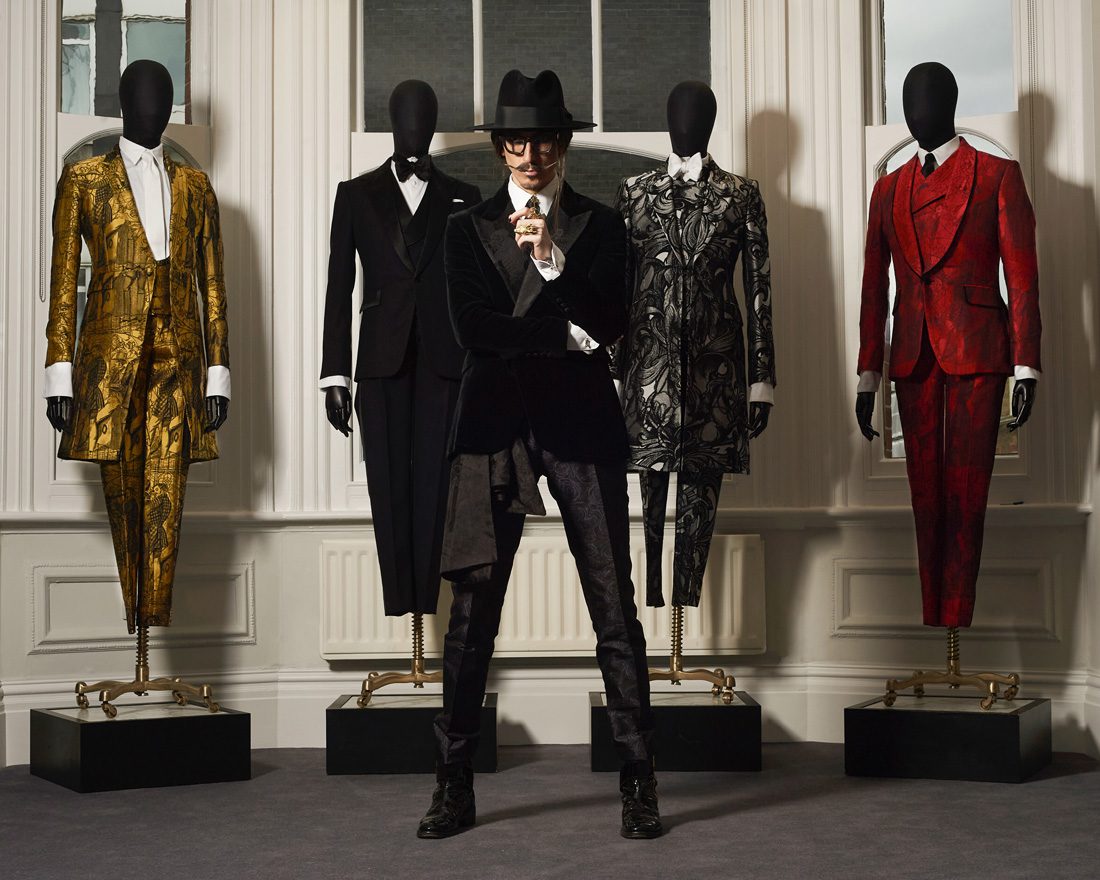 It's extremely difficult to put Joshua Kane in any sort of box. He's been a professional soccer player, a video game designer, a fashion designer and a director. However, he's most well-known for his eponymous fashion label, Joshua Kane, which is based in London but has a global reach with clients all over the world, including here in Atlanta. Inspired by the first dandy, Beau Brummell—who was the 19th century's answer to the influencer— Kane has vision, influenced and limited by nothing other than his own imagination.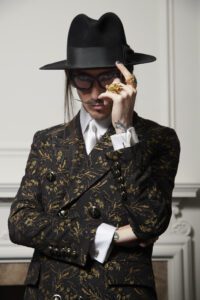 Stints at fashion houses such as Jaeger, Paul Smith and Burberry further refined his point of view. You might remember his influence on Burberry, circa 2010. Kane, then a 25-year-old senior designer under Christopher Bailey, is responsible for the iconic double shearling, double-button collar that was popular at the time.
Kane eventually realized that working for someone else wasn't for him, and in his extra room in his spare time, he began making suits. In 2014, he launched Joshua Kane Bespoke, which he sees as more than a one-dimensional business. "Fashion is just one of the things I enjoy," he says. "The storytelling is what I love. I love creating characters, writing scripts. A fashion collection–it's all storytelling."
The designer is known for creating his own fabrics, which often include beautiful brocades and always impeccable custom tailoring. Today, his collections for men and women feature suits, dresses, leather jackets, a plethora of accessories from hats to skateboards and other clothing pieces.
As for his runway shows, he says, "It's an immersive experience." The models, or "characters," as Kane prefers to call them, are often made up of a menagerie of his actor, musician and model friends, and have included American rapper Machine Gun Kelly. The shows are an untraditional milieu of the arts and more of a spectacle for the onlooker, and typically involves live performances, artistic set dressing and elements of theater. He views runway shows as a stage for storytelling, rather than just showcasing clothing or a catwalk to display new designs. The guests are welcomed to interact with their surroundings before and after the show and sometimes are invited to be a part of a personable experience (think: dinner and/or after parties).
Atlantans will be able to meet Kane and view his collection first-hand as he brings an immersive fashion spectacular to Flourish Atlanta in Buckhead on April 19. The event, which is hosted by Simply Buckhead, will involve a bold and unique experience that brings fashion, film and sound together to tell a story. "It's the farthest thing from a fashion show," he says. "I would describe it as a multi-faceted experience that covers every element of storytelling I've ever delved into."
Kane also is debuting a video game this year. With a passion for gaming, he began designing video games at age 9. But a fashion video game it's not. "Clothing is very loosely written into the script," he says, and the game's working title is "The Tailor's Journey." The game is being produced in metro Atlanta by Fathom 7 Digital Studios.
With much of his clientele based in Atlanta, and his video game developers based here as well, Kane knew the time was right to give our city a dose of his magic.
joshuakanestore.com
@joshuakanebespoke
STORY: Lauren Finney Harden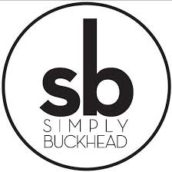 SimplyBuckhead
Simply Buckhead is an upscale lifestyle magazine focused on the best and brightest individuals, businesses and events in Buckhead, Brookhaven, Sandy Springs, Dunwoody and Chamblee. With a commitment to journalistic excellence, the magazine serves as the authority on who to know, what to do and where to go in the community, and its surroundings.