Iron Studio supplies Atlanta's best-known designers with custom metalwork.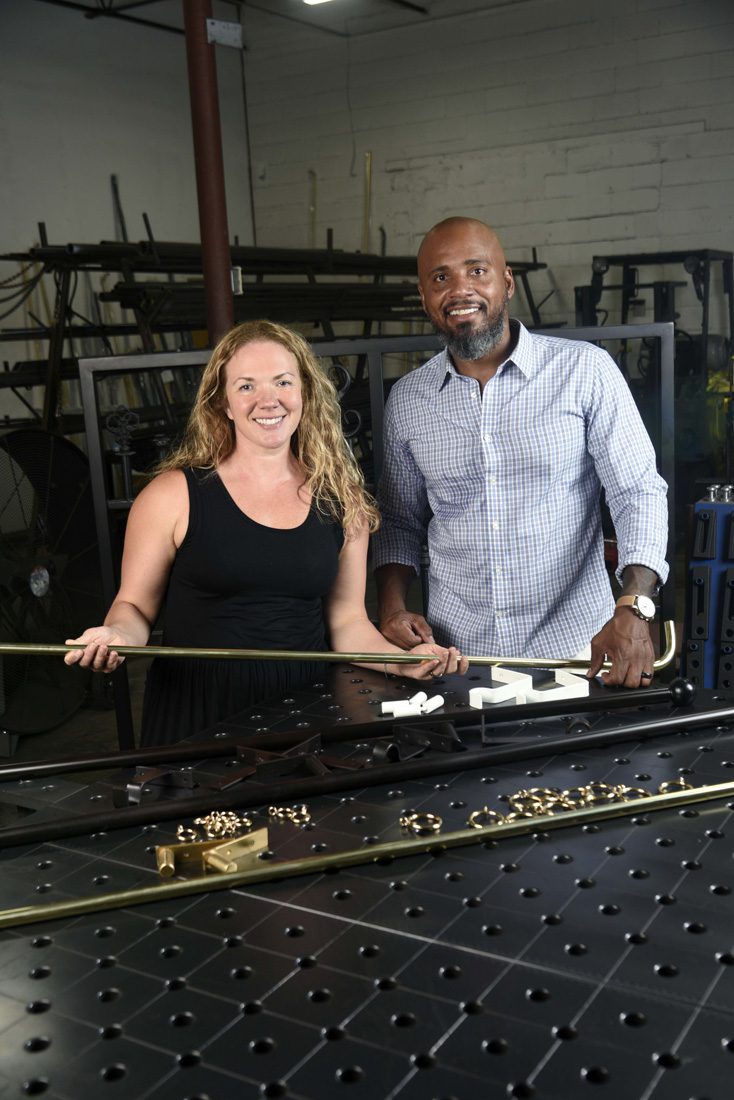 If you've admired an Atlanta- based designer's drapery work on Instagram recently, chances are Iron Studio had a hand in it. Owners and married couple Jenn and Mike Vallier own the West Midtown-based metalworks studio dedicated to fabricating hardware and metal furniture, such as metal accents on draperies, beds and tables. The word-of-mouth business has grown over the past 13 years and is an essential part of Atlanta's design community. Here, the couple shares how they got their start, how they balance their family of seven with work and what's trending.
How did the idea for a metalworks studio spark?
JENN VALLIER: My mom owned a drapery business and couldn't find a reliable hardware source locally. So she started one herself in 2010. Mike and I came in, and now we co-own and run the business.
MIKE VALLIER: I didn't have any experience in metalworking. I just saw it as an opportunity to try something new. I taught myself through trial and error, with a lot of internet research and videos. I had to have the courage to figure things out and be OK with making mistakes.
You're a married couple working together. How do you get it done?
JV: Mike's the one who exploded the business. He came in and figured everything out; it was a trial by fire. We've learned a lot via mistakes and figuring out solutions to problems in the midst of it all. We've slowly built the business. We've also grown a family. We had one kid when we started; she was about 9 months old. And now we have five, the youngest of whom is 7 months. I work from home. With this many children, it's easier. I deal with clients and the sales aspect of the business, and Mike does the production. He makes everything and deals with vendors.
Who are your customers?
JV: About 90% are interior designers for our custom metal fabrication work. We do a ton of drapery hardware, and we can make beds, tables and fire screens. The only thing we haven't delved into is railings, but maybe in the near future. I think people enjoy working with us because we make things as simple as possible. Someone once said our hardware is like the earrings on the perfect outfit. We're the finishing touch that can take it up a level.
Why did you choose the Upper Westside as your headquarters?
JV: We've been on Chattahoochee Avenue the whole time. The area was chosen because we were living near there at the time, and some of our biggest clients were based around there. It's worked out well as a hub for design.
What are customers asking for right now?
MV: French returns [curtain rods] have been a growing trend in the last seven years or so. It seems like everyone's migrated away from finials. French returns seem simplistic, but they can be complicated to fabricate well. We've perfected a method to make them simple and effective to install.
Color is also big. We have a standard set of colors that we can do, but we're not limited by that. You can have us [paint] any color you want. That's what makes us different. You can come in, say that you want this Farrow & Ball color, and we can do it. Gold is our most popular color right now because it looks similar but is more cost effective than actual brass.
IRON STUDIO
404.835.2385
iron-studio.com
@iron_studio
STORY: Lauren Finney Harden
PHOTO: Joann Vitelli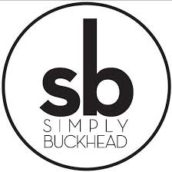 SimplyBuckhead
Simply Buckhead is an upscale lifestyle magazine focused on the best and brightest individuals, businesses and events in Buckhead, Brookhaven, Sandy Springs, Dunwoody and Chamblee. With a commitment to journalistic excellence, the magazine serves as the authority on who to know, what to do and where to go in the community, and its surroundings.