Jim Davis' window treatments cover Atlanta.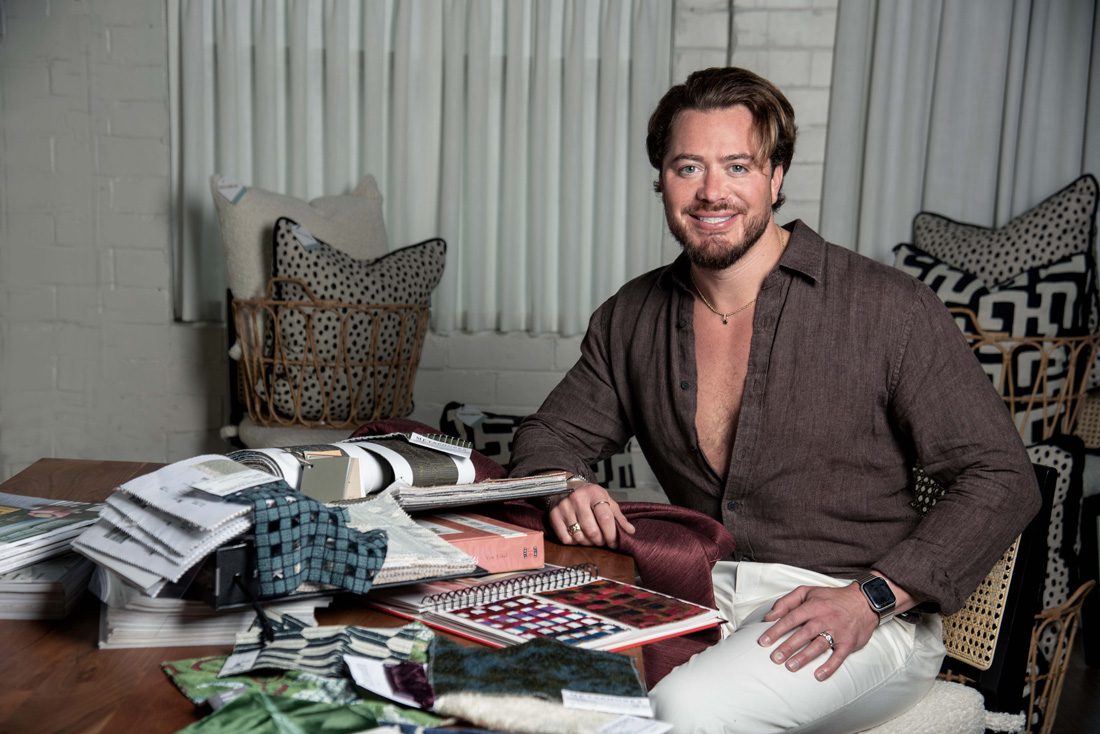 Jim Davis remembers driving around as a seventh grader with his mom, who had recently opened up a window treatment company. He visited sites and helped measure, and listened to her talk to designers about the process. When he got older, he helped with labor and installation. "I got out of the industry in 2005 and said I'd never do this again," says the Valdosta native with a laugh. A move to Atlanta and a stint in restaurants later, he decided the business really was in his blood. In 2015, he opened Jim Davis Designs, offering window treatments, blinds, shades and more to Atlantans and beyond. Davis and his team do everything from designing and fabricating to installation. Here, he shares his philosophy from his Upper Westside showroom.
Do you only work with designers?
We have a good mix of homeowners and designers. We work with about 70 designers in the Atlanta area alone and several nationally. Designers love us because we are great at challenging projects. That's when our phone rings the most: We're problem solvers for designers.
We also cater to a lot of stay-athome moms. These women live in their homes every day, and they know what they want. We can help them, too. We've found this niche where you don't have to have a design firm for window treatments. We operate like an interior designer: I go to market and look at the trends and fabrics and see what's innovative. But you don't have to have a designer to work with us. We work with all budgets and home sizes. We have a lot of approachable options.
How can someone get started?
We're lucky that we get a lot of referral business from prior clients, design groups and more. The first step is to reach out to us, and we'll let you know the process, including ballpark pricing based on your needs. Once you're comfortable with the numbers, we do a complimentary in-home design consultation. We go room by room and talk about your vision, and I'll throw out ideas. I usually see about 15 client homes a week. It can take from four to six weeks up to four to five months for larger projects. I'm working on one in Florida right now that I've been working on for two years because of design changes and construction delays.
What's trendy in window treatments?
We don't really like trends in window treatments as I always want our designs to be timeless but feel current. I prefer to see the trends more with pillows and decor that are easier to change. I am seeing a lot more prints like block prints and florals. Brands like Schumacher have the most beautiful prints that are timeless and fun.
You have clients who are willing to take more risks with prints, and then you have clients who want that Restoration Hardware aesthetic of all white. Whatever a client chooses, I want to make sure that it's timeless, elegant, bright and airy. One of my favorite "trends" is a lot of cornices, scalloped edges and things we used to see in the '80s coming back.
What's your key to success?
I make sure that whatever I install in your home, it looks the same five to 10 years from now, that it is aesthetically pleasing to you and has functionality. I guide clients to choose long-term happiness versus short-term results. We focus on quality over quantity. I'd rather someone do [a project] in phases correctly than try to rush it and end up regretting their window treatments. Our goal is for expectations and reality to align as we showcase a level of sophistication that's unparalleled in our industry.
JIM DAVIS DESIGNS
404.632.9299
jimdavisdesigns.com
@jimdavisdesigns
STORY: Lauren Finney Harden
PHOTO: Joann Vitelli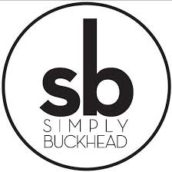 SimplyBuckhead
Simply Buckhead is an upscale lifestyle magazine focused on the best and brightest individuals, businesses and events in Buckhead, Brookhaven, Sandy Springs, Dunwoody and Chamblee. With a commitment to journalistic excellence, the magazine serves as the authority on who to know, what to do and where to go in the community, and its surroundings.