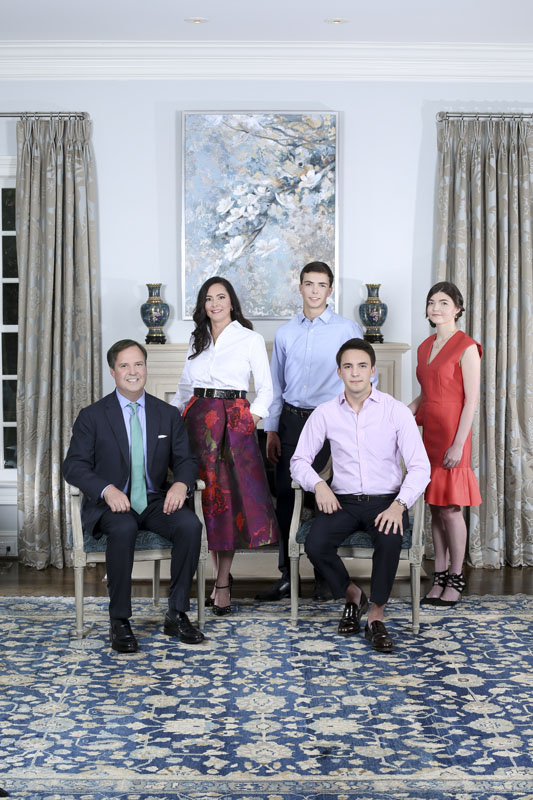 Before migrating to Buckhead, in the early 1900s, the Bell family was spread across various Atlanta neighborhoods, including Inman Park, Decatur and Ansley Park. Marjorie Smith Bell was the first member of the family who moved to Buckhead in 1913 as a young girl and was one of the first students to attend what is now E. Rivers Elementary (founded in 1917 as Peachtree Heights School). Her father was Shelby Smith, a real estate investor and road builder who was chairman of Fulton County in 1914.
"My great-grandfather oversaw starting the Fulton County Police Department, building new county facilities and more; back then, it was a volunteer position," says Allen Bell, Marjorie's grandson and executive director of Atlanta Resource Foundation that provides resources for startup projects around the city.
Shelby built his home, Spotswood Hall, on a hill on Argonne Drive, and it is still there today. "Almost every day, I drive past my great-grandparents' house and see the oak trees that are still growing a century later," Allen says.
When he was growing up at his parents' home on Habersham Road, Allen, along with his sister Katie and brother Frank, played all summer long in a creek that springs from the grounds of the Atlanta History Center and flows through the neighborhood. His own three children also played in that same creek that runs behind the house he and his wife, Sherry, purchased 16 years ago on Habersham Park.
Indeed, since arriving in Buckhead, the Bell family has bloomed where they were planted. "The best thing about being in the same neighborhood long-term is you're able to see the houses that your family has lived in over different generations," Allen says. "You also get to see the people in your neighborhood and activities that they did over a century, and have long-term role models."
One role model was Russell Bridges, who founded Northside United Methodist Church and was the founding chairman of Pace Academy's board of trustees. Allen learned to swim in his pool. Another one of his heroes was Dr. Vernon Broyles, a pastor at North Avenue Presbyterian Church in Midtown and the founding board chairman of The Westminster Schools. "Nobody remembers the insurance deals that Russell Bridges did or sermons that Pastor Broyles preached, but we can walk through Pace or Westminster Schools and see their generosity of time and influence that continue to strengthen families today," Allen explains.
But it wasn't only outside influences that had an impact on the Bells. The reins of faith, service and generosity have been passed down from family member to family member over the years. Allen's father, Jim, who worked in commercial real estate investment and was one of the first students to attend Morris Brandon Elementary School in 1947, volunteered as president of Atlanta Board of Realtors in 1987, was an elder at Christ Church Presbyterian and has hosted a private men's Thursday morning fellowship group for more than 40 years. Allen's mother, Ida, developed a refuge for women and children escaping domestic violence, and helped organize Quest Atlanta '96, a citywide effort that connected 500 different Atlanta congregations during the Centennial Olympic Games. Allen's 17-year-old daughter, Natalie, also is a small group leader at Buckhead church, and every Sunday for nine months of the year, she works with a dozen 7th grade girls there.
Through his position with Buckhead-based Atlanta Resource Foundation, Allen worked with the founder of Whitefield Academy, Chuck Johnston, to move the private, Christ-centered preparatory school from Buckhead to Mableton. He also is very involved in a number of volunteer boards, including Focused Community Strategies that has been working for more than a decade to revitalize the South Atlanta area.
"Sherry and I very intentionally chose, even while we were building Whitefield, to raise our kids in Buckhead. It's hard to imagine living anywhere else because of the friendships and family relationships and church that we have here," Allen says.

STORY: Karina Antenucci PHOTO: Sara Hanna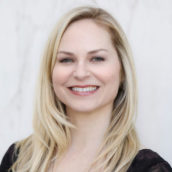 Karina Antenucci
Managing Editor and Wellness Columnist at Simply Buckhead. Blogger at Badass + Healthy.