KIDS CAN MAKE THE COMMUNITY BETTER NOW AND LEARN TO GIVE BACK FOR A LIFETIME.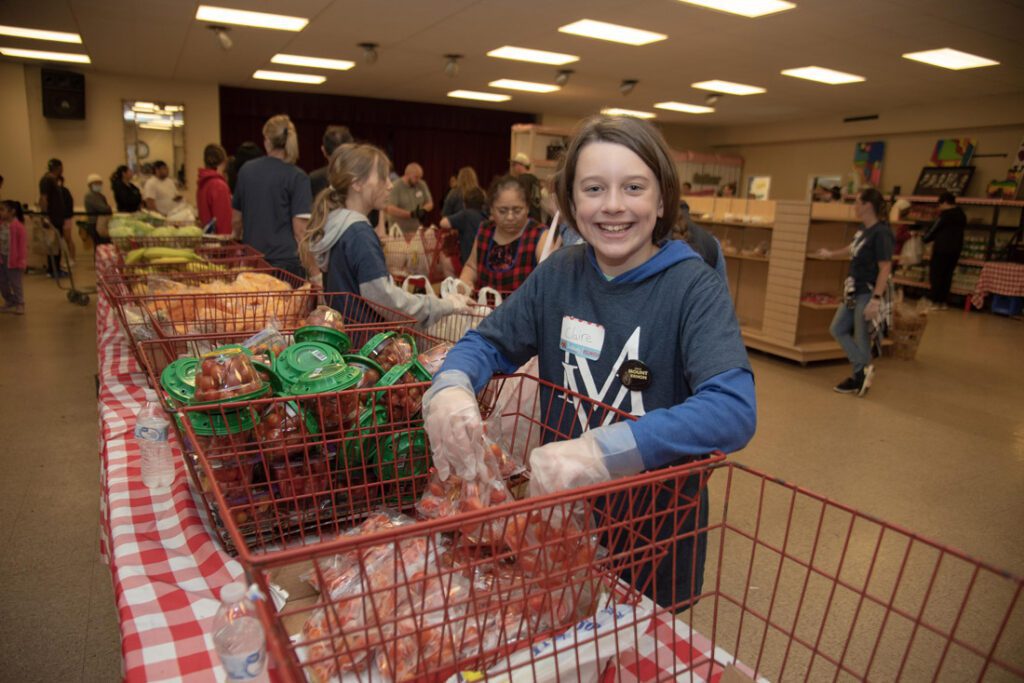 Charitable giving helps youths find their place, says Nathan Brodsky, a Brookhaven resident and the director of JumpSpark, the Jewish Federation of Greater Atlanta's teen engagement organization. "Through the lens of philanthropy and giving back, we're really trying to find ways to identify ourselves with a larger community and to make our community better." Here's how parents can instill the habit of giving back from a young age.
Seek opportunities.
The chances for kids and teens to give their time are more plentiful than you might think. The Atlanta Community Food Bank, for example, welcomes volunteers as young as 8 years old when accompanied by an adult.
Solidarity Sandy Springs' youngest regular volunteer is 5, says Jennifer Barnes, a co-founder of the food distribution organization. She says Solidarity has never turned away a volunteer for being too young.
Little Helpers of Atlanta and Pebble Tossers are among youth-focused online clearinghouses for volunteer opportunities with dozens of nonprofits. Pebble Tossers, which charges a membership fee of $35 for an individual or $100 for a family, lists organizations by interest area and provides details such as age requirements.
Teens also can participate in giving circles, in which they pool their money, research organizations and even go on site visits to decide as a group where to donate.
Set an example.
Some organizations require chaperones for volunteers under 18; others allow those as young as 14 to show up alone. According to Barnes, parents who want giving to become a habit should make it a family experience. "Kids look to their parents for guidance in ways that they don't get elsewhere," she says. "They see that it's important. They realize the family value."
Find the fun.
Giving back can be joyous, especially for kids who work directly with those receiving charity. Volunteering with friends or participating in a food drive through a school or youth group also can add fun. When Heards Ferry Elementary School collected cereal for Solidarity, it celebrated by using the boxes in a giant domino chain reaction through the school, Barnes says. Holy Innocents' Episcopal School kindergartners took a field trip to deliver the cereal they collected and stocked Solidarity's shelves themselves. "Those kids were so happy to be serving and to be helping," she says. "You could tell by their faces and their body language."
Empower kids.
Rather than force kids to participate, ask what interests them and let them select ways to give back. To keep them engaged, help teens find organizations that listen to their young volunteers and involve them in planning, Brodsky says. "We talk about teens as the future. We don't enough talk about teens as the present. We are going to support our teens to really make a difference if we understand their motivation."
Check them out.
Opportunities for children to give require the same due diligence as any other charity. Ask friends and family about their experiences. Look up organizations with the Georgia Secretary of State's Office and in charity databases such as Charity Navigator and Cause IQ. Check for complaints with the Better Business Bureau. "It speaks to the importance of doing your research and understanding the mission of this organization," says Brodsky, who recommends having teens participate in the research. "They can go on their social media and really understand what their goals are and what they are trying to accomplish."
Cause IQ
causeiq.com
Charity Navigator
charitynavigator.org
@charitynav
Georgia Secretary of State's Office
sos.ga.gov
JumpSpark
jumpsparkatl.org
@jumpsparkatl
Little Helpers of Atlanta
facebook.com/LittleHelpersofAtlanta
Pebble Tossers
pebbletossers.org
@pebbletossers
Solidarity Sandy Springs
solidaritysandysprings.org
@solidaritysandysprings
PHOTO: Joann Vitelli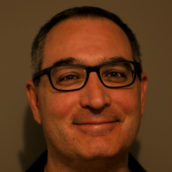 Michael Jacobs
Jack-of-all-trades writer covering almost anything but beauty and fashion at Simply Buckhead; fond of flamingos and sloths.