NEW APPROACHES HELP YOUNG NONPROFITS TAKE FLIGHT!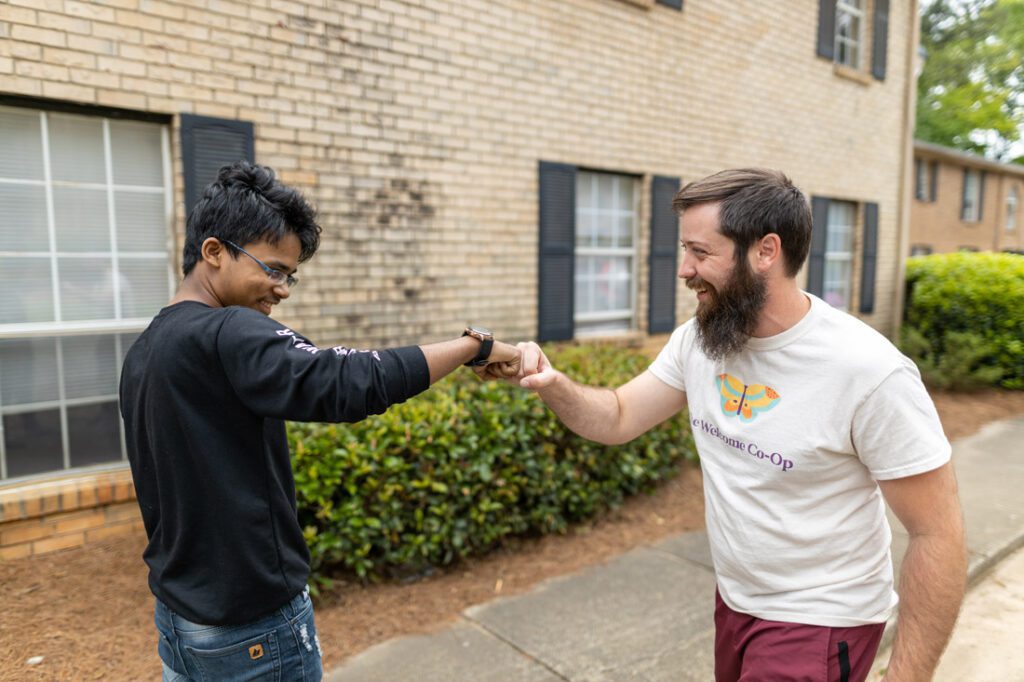 More than 30,000 nonprofit organizations operate in Atlanta, but every year people find reasons to start new ones. Some organizations arise in response to personal struggles or loss, such as a family member's battle with cancer, addiction or mental illness.
Some develop from responses to crises, such as the loss of the lunch program when schools close for an extended period. Some take advantage of technology to create opportunities not available in the past. And others are overdue attempts to fill needs that legacy charitable organizations were unable or unwilling to meet.
Here are several worth knowing that work with or involve people in and around Buckhead.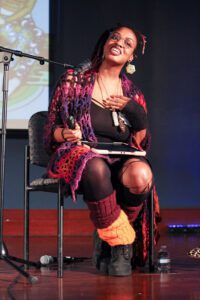 Founded in 2020, Atlanta Jews of Color Council raises awareness of diverse Jewish identities by focusing on justice, solidarity and the most vulnerable. Atlanta has many Jewish-based nonprofits, but this organization founded and led by Victoria Raggs is the only local one that focuses on the concerns of Jews who are black, Asian, Hispanic and other racial minorities. AJOCC participates in legislative lobbying and partners with other nonprofits for events such as a Juneteenth Shabbat service at the Distillery of Modern Art and a Jewish arts diversity showcase at the Breman Jewish Heritage Museum. Perhaps more important, the council continually reminds people that Jews of color are a growing group with a unique perspective.
Blue Dove Foundation, founded in 2018, transforms how the Jewish community understands and responds to addiction and mental illness, including the effects of antisemitism, through interfaith partnerships. Started in Dunwoody, the foundation was perfectly placed to respond to the dual challenges of pandemic isolation and rising narcotic addiction the past few years. Blue Dove does not offer clinical services but provides general and holiday-focused resources, organizes community conversations and educates organizations on how to meet the mental health needs of the people it works with. It also published a book, #QuietingTheSilence: Personal Stories. CEO Gabby Spatt recently left, and the foundation moved from Dunwoody to Sandy Springs, where it continues vital work under the co-presidency of Jennifer Greenberg and co-founder Justin Milrad.
Founded in 2018, Clubhouse Atlanta provides a community for people in recovery from mental illness. An independent affiliate of Clubhouse International brought to St. Patrick's Episcopal Church in Dunwoody by founders Susie Kyle and Bill McClung, this voluntary program offers members the pace, structure and tasks of an office workday and thus helps them prepare for participation in society at large. Clubhouse helps members find and keep housing and get health care and benefits and other services, with no end to the membership period. Clubhouse fills a niche under Executive Director Denise Brodsky.
Cxmmunity is dedicated to increasing minority representation in esports and gaming through science, technology, engineering, arts and math education. Founded in 2019, the organization works with minority youths to develop their STEAM and business skills, and offers them access to professionals in film production, game creation, sports and arts. The goal is for students to earn STEM college degrees then fill jobs in gaming and other tech industries. Executive Director Julian Fitzgerald is leading a national effort from Sandy Springs.
Impact100 Atlanta provides an outlet for women's philanthropy. In 2021, Sarah Levitt launched the local chapter of a national movement that brings women from across metro Atlanta together to contribute $1,000 each toward a grant fund supporting nonprofits and underserved communities in the areas of arts and culture, health and wellness, education, family and the environment. The Study Hall, an elementary educational program, received the first grant of $130,000 in November. Grant applications are due in July.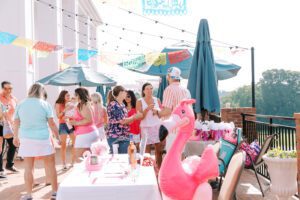 Join the Flock, founded 2019, supports families battling cancer. Jennifer Lazo died of breast cancer in 2019, but in her final year she launched a nonprofit with her husband, Mario, and friends Keeli and Jamie Simpson and Emma Walls to ease the financial burden of cancer on other families. The organization provides mortgage assistance and emotional support. The group also brings smiles with its use of flamingos in its logo, at events and across its online presence to represent the flock.
Founded in 2017, Most Valuable Kids of Greater Atlanta provides underprivileged youths access to sports and cultural events. Brought to town by Brian and Susan Banner, MVK connects holders of unwanted tickets to nonprofit organizations working with kids. The donations and transfers take place online. The recipient nonprofits choose the tickets they want and decide how to select which youths get to attend events they otherwise couldn't access.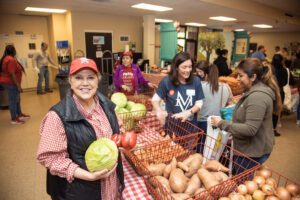 Solidarity Sandy Springs, founded in 2020, serves food-insecure families. Jennifer Barnes and Sonia Simon started Solidarity on the fly to ensure that families with children who depended on free school lunches could survive when schools shut down for the pandemic in March 2020. Now 500 families a week shop the aisles at Sandy Springs United Methodist Church's Freedom Hall for free groceries. The organization, which absorbed youth volunteer nonprofit The Packaged Good, also runs coat drives, gift programs and educational community service activities.
The Welcome Co-op makes refugees feel at home in Georgia. Four agencies that serve refugees—New American Pathways, the International Rescue Committee, Catholic Charities Atlanta and Inspiritus— are partners in the co-op, founded in 2020, that handles logistics for affordable housing and furnishings. It also operates the Shop of Hope, a thrift store where refugees can get free clothes. The co-op enables the four agencies to save money on staff and services and to ramp up if the flow of refugees increases.
Atlanta Jews of Color Council
ajocc.org
@atljocc
Blue Dove Foundation
thebluedovefoundation.org
@bluedovefoundation
Clubhouse Atlanta
clubhouseatlanta.org
@clubhouseatlanta
Cxmmunity
cxmmunity.co
@inthecxmmunity
Impact100 Atlanta
impact100atlanta.org
@impact100atlanta
Join the Flock
jointheflockinc.org
@join_theflock
Most Valuable Kids
mostvaluablekids.org/atlanta
@mvkatl
Solidarity Sandy Springs
solidaritysandysprings.org
@solidaritysandysprings
The Welcome Co-op
welcomeco-op.org
@thewelcomecoop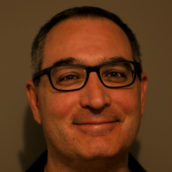 Michael Jacobs
Jack-of-all-trades writer covering almost anything but beauty and fashion at Simply Buckhead; fond of flamingos and sloths.