A local jewelry brand made for new moms.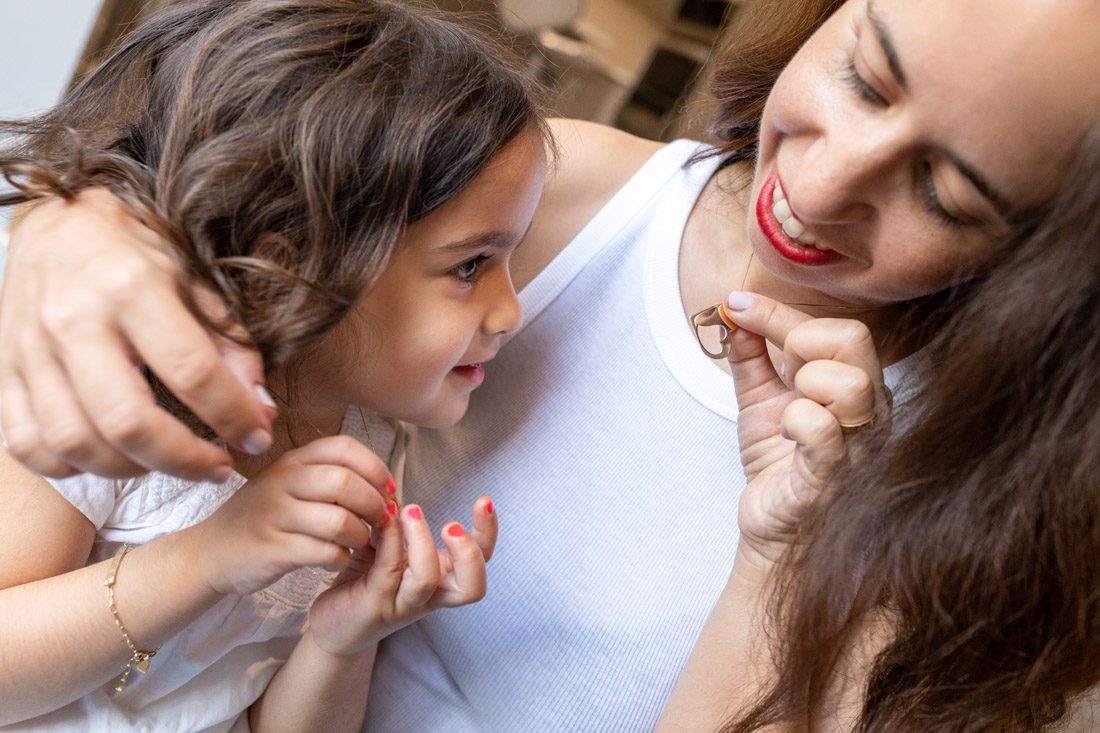 During all three of her pregnancies, Melissa Mor's husband was stumped about what to get as a thoughtful gift for her. Shortly after moving to Sandy Springs from New York when she was pregnant with her third baby, she was looking to start a business in the fashion and jewelry space. It dawned on Mor that other partners might feel as overwhelmed as hers did in trying to find the right piece of jewelry. So using her knowledge of fashion buying, e-commerce and social media from previous jobs, in November 2022, Mor launched an online jewelry store, Mrs. Push, as a one-stop-shop for "push presents."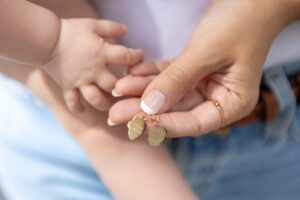 The term "push present" is grounded in the tradition of giving a new mother a gift for bringing a baby into the world. The item is traditionally jewelry and dates back hundreds of years with origins in India.
Seven years ago, when her oldest was a baby, Mor was accidentally called "Mrs. Push" by someone at a hotel. Since she had been talking about push presents (and lack thereof in her life) and then was mistakenly called Mrs. Push, it became a nickname. "So, when I decided to start this business, I thought the name fit as a cute pun with a fun story behind it," she says.
"I've lived this problem, so to speak. Every piece I choose for the site has significance and meaning," says Mor, now mom to kids ages 7, 5 and 1.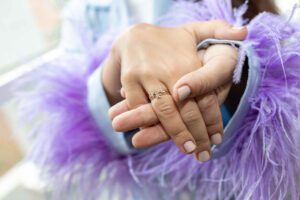 Mrs. Push is stocked with upscale jewelry featuring various fine metals and gemstones. The collections include birthstones, hearts and initials/ name jewelry. A sweet Mommy & Me line offers heart necklaces that fit together and feature custom name engraving. You'll find fun, vibrant stone designs, such as a stackable band showcasing a pastel-ombre rainbow of sapphires, as well as more delicate, classic styles, such as an initial and diamond bezel necklace.
Mor's personal style is "classic with an edge." You'll typically find her in light jeans, one-shoulder top and a Chanel bag. This livable yet posh style can be seen throughout her jewelry collections. "I make a point to include things that moms would want to wear every day, whether you're dressed up or dressed down. Mrs. Push items can often be layered or stacked, like making a nice arm-candy situation," Mor says. Mor also offers a custom service, where she'll work one-on-one with the gifter or giftee to create a custom jewelry piece from scratch or with existing heirloom stones. She might help conceptualize the item and do an initial sketch that is then passed along to a jewelry designer, such as LA Stein, to bring to life.
This year, Mor is focused on building brand awareness and growing inventory. Look for bold turquoise designs, gold layering pieces and more mommy-and-me pieces debuting in the line this summer.
MRS. PUSH
mrspush.com
@shopmrspush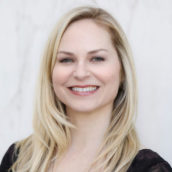 Karina Antenucci
Managing Editor and Wellness Columnist at Simply Buckhead. Blogger at Badass + Healthy.