Delicate jewels light up outfits this spring.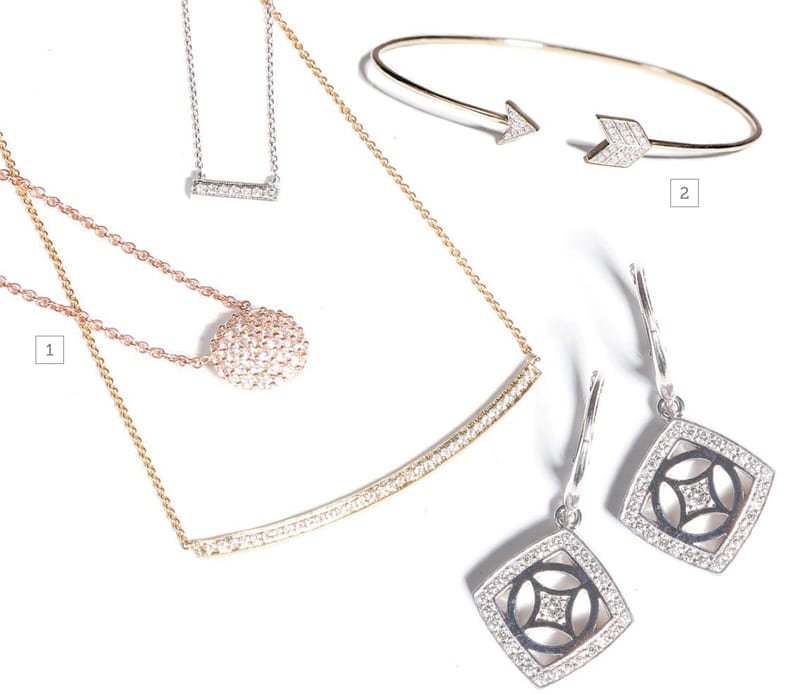 As we transition into warmer months and spend longer days in the heat, we might abandon heavy scarves and chunky statement necklaces, but don't think that you have to give up accessorizing altogether. We've chosen three simple yet eye-catching, lightweight options for you to wear every day or to reserve for special occasions.
1. LAYERED PERFECTION
We love these three delicate Dana Rebecca necklaces from Tassels Jewelry. Each necklace offers a different arrangement of diamonds in a gorgeous setting of 14k white gold, 14k rose gold or 14k yellow gold. These pieces can be worn separately or layered together. When worn as a cascading three-piece, they create a mixed-metal, simple statement. These beautiful necklaces are a stunning way to add sparkle to your outfit for work, life or play. Dana Rebecca 14k white gold, $265; 14k rose gold, $1,650; and 14k yellow gold, $990; available at Tassels Jewelry.
2. TO THE POINT
We've seen hearts, peace signs and religious symbols as the most popular details on necklaces, rings and bracelets for years, but the arrow marks a whole new era. This edgy-meets-luxe 14k yellow gold diamond arrow bangle from Laura Pearce Ltd. is a must-have for the gal who loves rocker-chic sophistication. Need a graduation gift for the modern girl in your life? This is the ticket. We love this alone as a super-delicate hint of bling or stacked with other bangles. Available for $990 at Laura Pearce Ltd.
3. DANGLING DIAMONDS
Dawn Muscio has been in the jewelry design business for over 25 years; the care in her craftsmanship is evidence that she's still in love with the art of it all. Muscio designs these 1 ¼-inch "Twilight" drop-down earrings in a variety of metals combined with diamonds. This particular pair, the Twilight III, is 14k white gold. We love its "dress up or dress down" versatility— gorgeous with a white T-shirt or stunning on a bride! Available for $1,880 at D. Muscio Fine Jewelry.
FEATURED JEWELERS:
D. Muscio Fine Jewelry
2556 Apple Valley Road
N.E., Suite 175
Atlanta 30319
404.846.3434
dmuscio.com
Laura Pearce Ltd.
2300 Peachtree Road
N.W., Suite A103
Atlanta 30309
404.350.9207
laurapearce.com
Tassels Jewelry
3802 Roswell Road N.E.
Suite B
Atlanta 30342
404.364.9434
tasselsjewelry.com
STORY: Lillian Charles
PHOTOS: Sara Hanna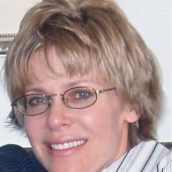 Rebecca Cha
Food, beauty and interiors writer at Simply Buckhead. Linguist, teacher, chef, parent.