Antiques lover John Knowlton shares his buying tips.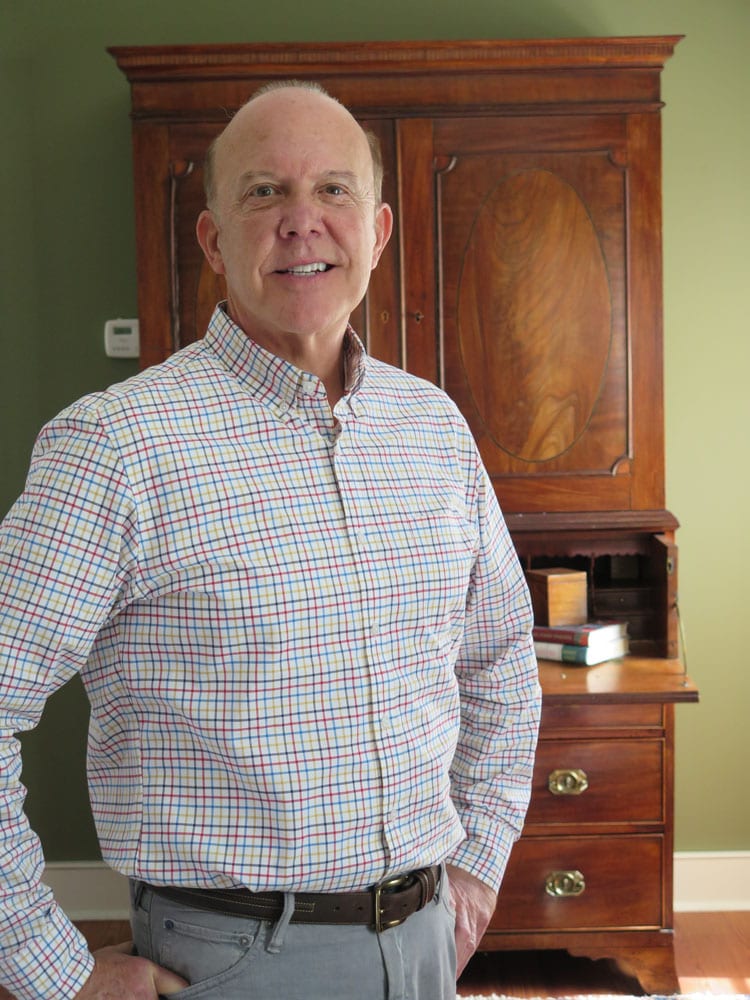 John Knowlton is a high-powered hospital fundraising consultant and retired lawyer who travels the Southeast, but his real passion lies outside the staid beige walls and ergonomic rolling chairs of a corporate boardroom. For 30 years, Knowlton, a dealer at Buckhead's Peachtree Battle Antiques & Interiors, has developed an impeccable eye for historic pieces.
He can separate the trash from the treasures at estate sales and antique marts. "I love antiques," Knowlton says. "Working with antiques has always been a part-time business, but it has become a real important part of my life. I grew up hearing stories about a secretary bookcase made in the 1820s that belonged to my Uncle Joe who fought in the Civil War. It was his pride and joy. It's a piece that I inherited."
At Peachtree Battle Antiques & Interiors, Knowlton finds elegant signature pieces for collectors who want to finish rooms in their homes or offices with the delicately carved craftsmanship of a solid wood table or desk. Here, he gives Simply Buckhead advice on the art of shopping for fine antiques:
How old does a piece have to be to be considered an antique?
A true antique is 100 years old or older, and it is built to last. It is made of solid wood. You should try to verify the age of a piece before you buy it, and whether it is French, English or American. Look for cracks and repairs. Vintage items 50 years old or older are the newest trend in antiques. Furniture you may have put out on the street for the trash people to pick up can now be sold as vintage. People are looking for the funky collectibles from the 1950s. They are buying Formica dinner tables to mix and match with their traditional décor.
How do you determine what piece is right for your home?
Everyone is attracted to a different look. I tell people if you like a country primitive look, go with that. If you like the mahogany, more traditional furniture, go with that. If it is something that you have seen in a magazine or in someone else's home that reminds you of what you saw in your grandmother's house when you grew up, go with that. The signature of good taste is when you have an eclectic mix of things that kind of halfway blend and make a very attractive room. I don't like all of this mix and match Rooms To Go stuff.
What are the best places to shop for antiques and how much should you spend?
At an estate sale, you can get a great bargain, but you are pretty much on your own. The less you know about antiques, the more you need to buy from a reputable dealer. Many times, a reputable shop like Peachtree Battle Antiques will let you take an item home on approval to see how it works in a room. Sometimes, when you go to other places for antiques, you buy something in a hurry and miss that the drawer doesn't work and the back leg is scarred. Always have your room measurements. If you're shopping at a flea market or furniture store, the furniture looks small because it is in a big space. Price depends on what you are looking for—a table, a desk, a chair, a bookshelf. Sometimes, you can find a piece for $500. Other times, it's $5,000. It depends on your taste.
If you restore an antique, does it lose its value?
That is the general rule for museum quality antiques. Most of us are not going to buy something museum quality. Nobody wants to have a chair that no one can sit on. Get it restored.
Peachtree Battle Antiques & Interiors
2395 Peachtree Road N.E.
Atlanta 30305
404.846.9411
peachtreebattleantiques.com
STORY: D. Aileen Dodd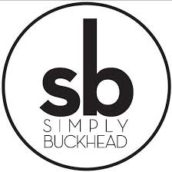 SimplyBuckhead
Simply Buckhead is an upscale lifestyle magazine focused on the best and brightest individuals, businesses and events in Buckhead, Brookhaven, Sandy Springs, Dunwoody and Chamblee. With a commitment to journalistic excellence, the magazine serves as the authority on who to know, what to do and where to go in the community, and its surroundings.