A peek at the incredible lineup at the new Performing Arts Center at City Springs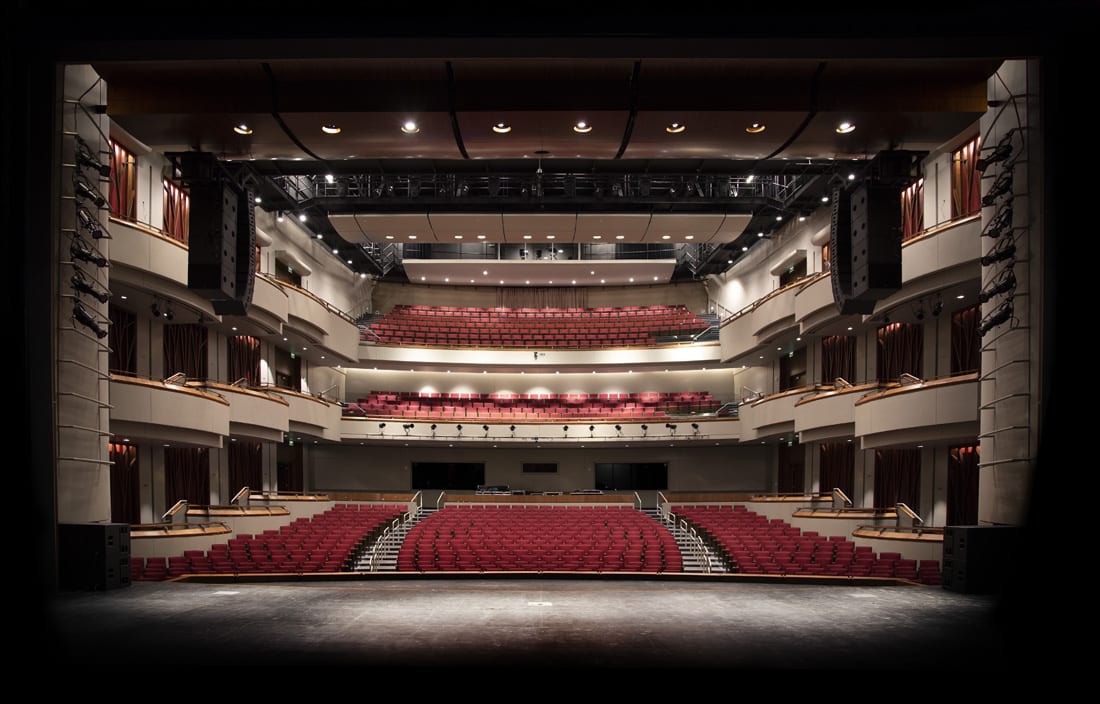 STORY: H.M. Cauley
Arts and culture lovers looking for music, dance, outdoor movies, author lectures and other ways to be entertained need travel no farther than the new gem of Sandy Springs. The Performing Arts Center at City Springs opened in August, yet in the few months since then, it's already established itself as one of the premier venues in metro Atlanta.
The complex boasts two stages: the Byers Theatre (pictured), with seats for 1,075, and the Studio Theatre, an intimate, black-box setting for 400. Both have schedules that are quickly filling with not-to-be-missed performances. In addition to the national acts that will be on stage, the center has joined forces with several local arts organizations to bring their special talents to the venue at various times throughout the year. Look for Broadway favorites such as Elf the Musical and South Pacific from the City Springs Theatre Company, classic and contemporary dance from the Roswell Dance Theatre and the Atlanta Ballet, and select performances by the Atlanta Opera.
The complete lineup can be found online at citysprings.com, but here's a look at some of the upcoming events that showcase the variety of talent that will be in town.
OCT. 11: Late Night Tailgate. Live comedy centered on what's happening now in sports and pop culture.
OCT. 13: Rob Bell. The popular podcaster and author of Love Wins and What is the Bible? talks about his work.
OCT. 16: "DEA Narcos" Chasing Pablo: The True Story of Pablo Escobar. DEA agents Javier Peña and Steve Murphy recount their investigation into the tracking of narcoterrorist Pablo Escobar.
OCT. 20: Fifth Annual Tower of Talent. This Children's Healthcare of Atlanta fundraiser brings more than 125 kids to the stage to show off their musical and dramatic abilities.
OCT. 21: Sweetheart of the Rodeo 50th Anniversary Tour. The Byrds' Roger McGuinn and Chris Hillman perform the classic album in its entirety.
OCT. 25: Prague Philharmonic Children's Choir. The renowned singing group marks the 100th anniversary of the Czech state with its cultural classics.
NOV. 1: Kibbutz Contemporary Dance Company. This leading international troupe, based in Israel, displays its unique choreography.
NOV. 3: Take Me to the River-New Orleans Live! Leaders of New Orleans funk, R&B, soul and jazz come together on one stage for an evening of classic Louisiana-style music.
NOV. 6: Maxim Galkin USA 2018 Tour. The Russian-born actor, singer and comedian shares his remarkable impressions and more.
DEC. 22: Boston Brass– Christmas Bells Are Swingin'. This jazzy ensemble rings in the end of the year with big band and holiday classics.
DEC. 31: New Year's Celebration with the Atlanta Symphony Orchestra. Trumpeter Joe Gransden and singer Francine Reed join forces with the ASO in an evening of celebratory music that ends with a Champagne toast at midnight.
JAN. 29: Simone Dinnerstein and Matt Haimovitz. Pianist Dinnerstein and cellist Haimovitz, also noted for their contemporary compositions, present several of their own works.
FEB. 1: Broadway's Next Hit Musical. Improv comedy moves to another level with this unscripted show that turns into a musical that's different at every performance.
FEB. 5: Cirque Éloize: Saloon. The Wild West is the theme of this family show that blends music with acrobatics.
MAR. 14: Exploring Mars with NASA Engineer Kobie Boykins. The supervisor of the mobility and remote-sensing teams for the Curiosity rover discusses all things Martian.
APR. 3: Isaac Ben Israel: The Cyber Revolution and the Next Steps. The retired major general of the Israeli Defense Forces discusses the latest issues in cybersecurity.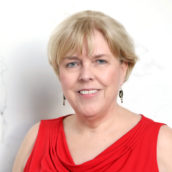 H.M Cauley
Atlanta-based writer and editor contributing to a number of local and state-wide publications. Instructor in Georgia State's Communication department and Emory's Continuing Education division.