SOCCER PLAYER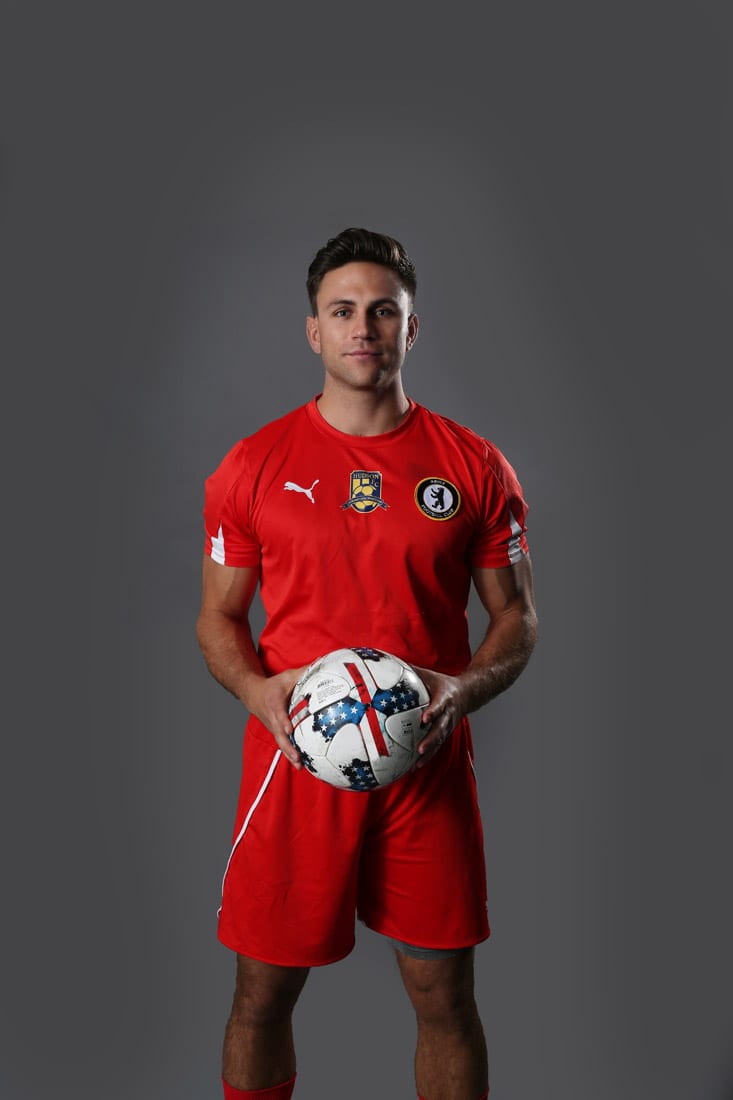 STORY: Ann Hardie
PHOTOS: Sara Hanna
When the call came from the Chicago Fire Soccer Club, Sam Arthur had a tough decision to make: leave college a semester early and follow his childhood dream of playing professional soccer, or pursue a career in wealth management after graduation. He chose the latter. "I decided I love soccer and that I would always play," says Arthur, "but I didn't want to count on it to provide for my family."
He has no regrets. Arthur, who is married and plans to have children someday, is a managing director and wealth management advisor at Northwestern Mutual in Buckhead. He has placed in the top 1 percent of advisors within the company for five years running and has been named among Atlanta's top 40 financial advisors under 40 for the past seven years.
As for the sport he loves, which he constantly refers to as the "world's game," Arthur counts himself lucky to live in a city where he can get his fix. Of course, he's an Atlanta United fan. But he still plays—a lot. On Wednesday nights, he's at his usual striker position at Atlanta Silverbacks Park playing in a 7v7 (seven versus seven) league. "It's a great way to break up the week, relax and be outside," says Arthur.
He's on the pitch again on Sundays, playing in the Atlanta District Amateur Soccer League. Like Arthur, most of his teammates, as well as the people he goes up against, played at Division I colleges. The competition helps keep Arthur honest the rest of the weekend. "I make sure I eat well, exercise, take care of myself and don't do anything too foolish," he laughs. Giving up the chance to go pro wasn't easy, especially for someone who picked up the sport at 4 years old and excelled from the get-go. Arthur captained the Greater Atlanta Christian School team that won a state championship and set the record for most goals in a season and career. He attended the University of South Carolina on a soccer scholarship and twice made All-Conference and twice was named an Academic All-American. "I wouldn't say I'm the most athletic or the smartest person, but I managed to excel athletically and academically," says Arthur. "I really work hard for things that are important to me."
The dedication, discipline and competitive streak that drove him in soccer now drive him in his work life, as does his penchant for teamwork. Arthur is in a leadership position at Northwestern Mutual, helping other financial advisors build their wealth management careers. He's also established his own personal financial planning practice.
"I just love the camaraderie of belonging to a team," he says. "All in all, I'd say soccer has prepared me especially well for what I'm doing. And now I get to play soccer for fun."