Iceland enchants with its otherworldly scenery and adventure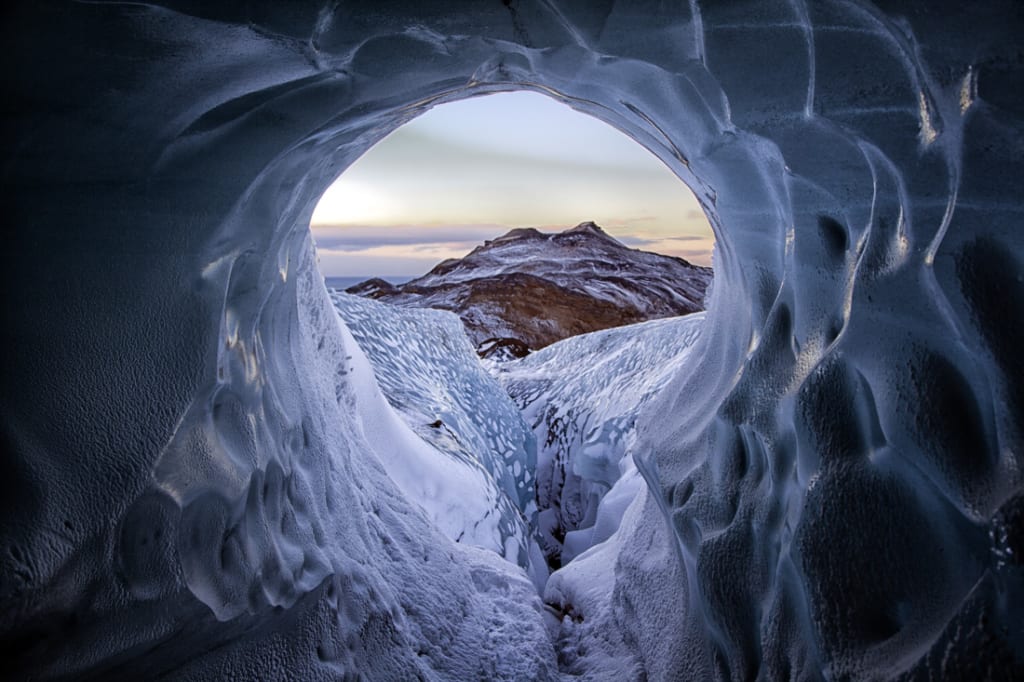 It's apparent why mythical figures like elves, trolls and more originated within Icelandic folklore. The land, which is considered part of Europe but sits almost exactly between North America and Europe, is pure magic. From craggy volcanic cliffs and icy blue glaciers to wicked wind, you can feel Iceland's natural power wrap itself around you everywhere you turn. If you're seeking adventure, time in nature and the chance to experience something otherworldly, a vacation to this untamed island is for you. You can spend as much as two weeks or more exploring, but you can certainly hit several highlights within four days, as detailed here.
For the chance to see the majestic northern lights, visit between September and April. There are no direct flights from Atlanta, so you'll need to transfer in NYC or Boston. Connecting flights from Atlanta travel overnight and get into Reykjavik's Keflavík Airport in the early morning. It's only four hours ahead of the East Coast, so expect to be turned upside down time wise that first day. Plan on hanging out in Reykjavik to catch up on sleep and get the lay of the city.
Rent an SUV with four-wheel drive. You'll want it if you encounter any snow or veer off the main, paved Ring Road. Since it's too early to check into your hotel, immediately after leaving the airport, head to Blue Lagoon, the famed hot springs spa. The geothermal water, which is a toasty 98 to 104 degrees, will help ease your jet lag and also make you feel like you've done something Icelandic right away. Book your ticket in advance and spring for the Premium package (which includes a bathrobe, slippers and algae mask), as well as a 30-minute in-water massage.
Once you've had all the hot springs you can handle, drive the 50 minutes to Reykjavik and check in to your room. The 101 Hotel is a modern, luxury accommodation with comfortable rooms (albeit small, which seems to be the norm in Iceland). It is centrally located just a short jaunt from all of Reykjavik's sights, shops and restaurants.
Make a reservation at The Grill Market a few weeks in advance of arrival. The dinner is an incredible introduction to chef-driven Icelandic cuisine, including local fish and lamb dishes. Plus, it has an industrial meets woodsy decor that feels both cozy and fashion-forward at the same time.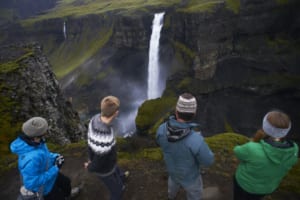 On day two, make your way to southern Iceland's Golden Circle, which is comprised of three stops. The first, Thingvellir National Park, is the site of the ancient Icelandic parliament. Walk through the rift valley where the tectonic plates of America and Europe meet—you can have one foot in North America and the other in Europe! From there, head to the popular Geysir hot-spring area, featuring a 10-minute walk and bubbling geysers galore. The main attraction is Strokkur, which spouts steaming hot water every few minutes or so. Warning: Don't stand downwind! Next up is the parking area for the Gullfoss waterfall, just 10 minutes away. Hike 15 minutes one way to this huge, breathtaking glacier-fed waterfall, which powerfully plummets into a deep canyon. Rainbow after rainbow appears over the falls on any given day.
The last stop of the day is Hotel Rangá, near the town of Hella. This quirky, log-cabin-style hotel is 100 percent unique and the only four-star property in southern Iceland. The view is all countryside, including the picturesque Mt. Hekla volcano and several glaciers, with no other structures in sight. Sit in one of the hotel's hot tubs heated by geothermal water, sip an Icelandic Einstök beer and wind down from the day's activities.
Upon check-in, the hotel will ask if you'd like to be woken up should the night manager see that the northern lights are out—obviously, do this. The dreamlike green lights that readily appear on clear nights move with the wind and are awe inspiring. Plus, don't miss stargazing at the hotel's new astronomical observatory. It's equipped with two high-quality, 11-inch computerized telescopes, making it the most advanced observatory in the country.
There's no need to venture out for meals, as Rangá's restaurant is a foodie's dream. Think wild mushroom soup with pickled local mushrooms to start, followed by super-fresh arctic char with langoustine tails, apples, fennel, celery root and apple demiglace, and skyr (whipped curds) with berries and almond crumble for dessert.
Prior to arriving at Rangá, pick an adventurous day excursion and book it through the hotel or a local outfitter to explore more of the country's incredible offerings on your third day. The options change depending on the time of year. Summer activities include whitewater rafting and whale watching. In the fall/winter, you can attempt glacier hiking, ice caving and snowmobiling on a glacier. No matter which one appeals the most, don't underestimate the wind or how cold it is to be on a huge block of ice for a couple of hours. Layers are your friend!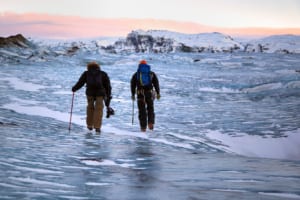 Stay another night at Rangá or head back to Reykjavik for a final evening before heading back home to Atlanta the next day. Just make sure you have a feel-good moment and pet some of Iceland's friendly and adorable pot-bellied, furry horses hanging out at roadside farms before you do.
IF YOU GO:
101 Hotel
101hotel.is
Blue Lagoon
bluelagoon.com
The Grill Market
grillmarkadurinn.is
Gullfoss
gullfoss.is
Hotel Rangá
hotelranga.is
Thingvellir National Park
thingvellir.is
STORY: Karina Antenucci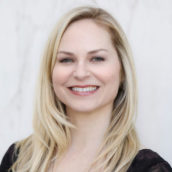 Karina Antenucci
Managing Editor and Wellness Columnist at Simply Buckhead. Blogger at Badass + Healthy.