The first few years of life are some of the most precious— and some of the hardest for parents to navigate as everyone adjusts to a family's new normal.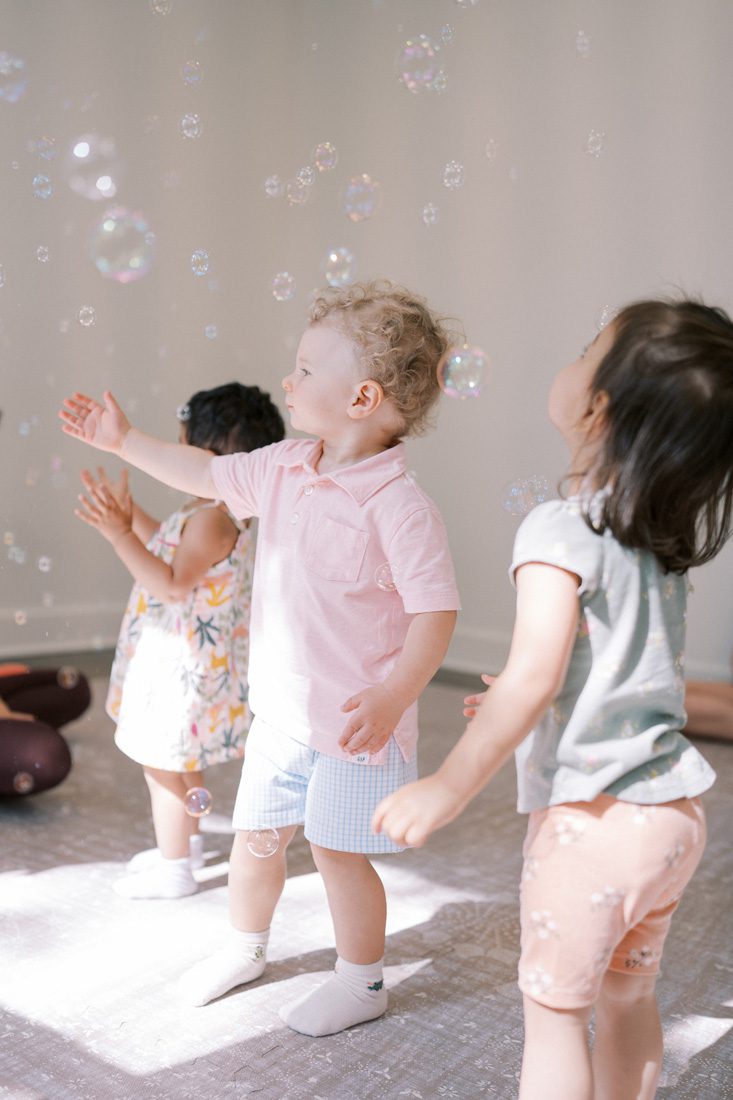 Luckily, local resources can help with the adjustment period, whether it be creative childcare solutions or outsourcing tasks. Here are some to consider.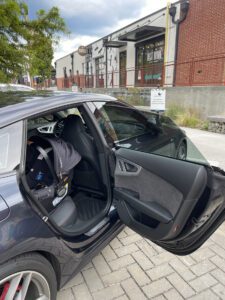 CAR SEAT CHECKS
A certified passenger safety technician might not be a title you've heard before, but it's an important one: These certified car seat experts can help make sure your car seat installation is safe and correct. For a one-stop-shop, head to Happy Mango (shophappymango.com) where owner Phnewfula Frederiksen is a practicing CPST. Invest in one of her popular car seat brands such as Nuna, Doona and UPPAbaby in stock and she can help you fit them correctly, gratis. If you bring your own car seat, it's a $50 charge for a check. Atlanta Fire Rescue Station 23 (atlantafirerescue.com) on Howell Mill also has CPSTs who can install your car seat for free. Appointments are required.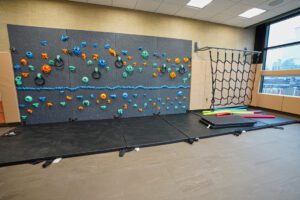 BETTER CHILDCARE
Lifetime Fitness (lifetime.life) aims to be more than just a gym—it wants to be a third space for the whole family after home and work or school. There's real value in its kids' programming. A member can add a child for $50 per month for drop-in childcare, which also includes after school. There's even a dedicated homework classroom. The facility takes children as young as 3 months up to 12 years of age. The space features classrooms and playrooms, including hangout rooms for older kids. Parents Night Out sweetens the deal with drop-in, gratis babysitting each Friday from 6 to 10 p.m. Perhaps the biggest draw is the kids' class offerings, included with a family membership. Martial arts, African dance, ballet, STEAM learning, theater and grown-up-and-me yoga classes, among others, are scheduled weekly.
BONDING
Being a new parent can be a lonely experience for some, but Chamblee's The Bunny Hive (thebunnyhive.com) bills itself as a social club for little ones and their grownups. Parents and babies can sign up for classes focusing on sensory play or music, for example, or parents can join a small group that meets consistently with children in the same age range. In Buckhead, The Music Class (themusicclass.com) offers 10-week sessions throughout the year.
OUTSOURCING
Part of smart parenting can be outsourcing, and the My Panda (mypandaapp.com), which stands for My Personal Assistant Next Door, app can help. For whatever you need outsourced—a trip to the recycling center, laundry, tidying up, party help, dishwasher emptying—this army of local, vetted helpers (95% of whom are women) can help.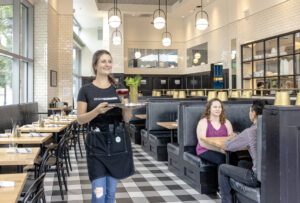 FOR DINING OUT
Dining out with babies and toddlers doesn't have to mean sacrificing good food and style. Even establishments that seem like they wouldn't be baby- and toddler-friendly offer special kid-centric offerings. Just because you have little ones, don't discount The Chastain (thechastainatl.com), Le Bilboquet (lebilboquetatlanta.com), Storico Fresco (storicofresco.com), Forza Storico (forzastorico.com), Le Bon Nosh (lebonnosh.com) and Anis Cafe & Bistro (anisbstro.com), to name a few in Buckhead. In Sandy Springs, head to The General Muir (thegeneralmuir.com), Tre Vele (treveleatl.com) and Southern Bistro (southernbistroatl.com). Whether these posh places have specific children's menus, coloring activities or are immune to little ones dropping food on the floor, you'll receive a warm welcome.
STORY: Lauren Finney Harden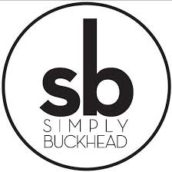 SimplyBuckhead
Simply Buckhead is an upscale lifestyle magazine focused on the best and brightest individuals, businesses and events in Buckhead, Brookhaven, Sandy Springs, Dunwoody and Chamblee. With a commitment to journalistic excellence, the magazine serves as the authority on who to know, what to do and where to go in the community, and its surroundings.