LAGARDE'S JAIME ADAMS SHARES A BIG EASY-STYLE RECIPE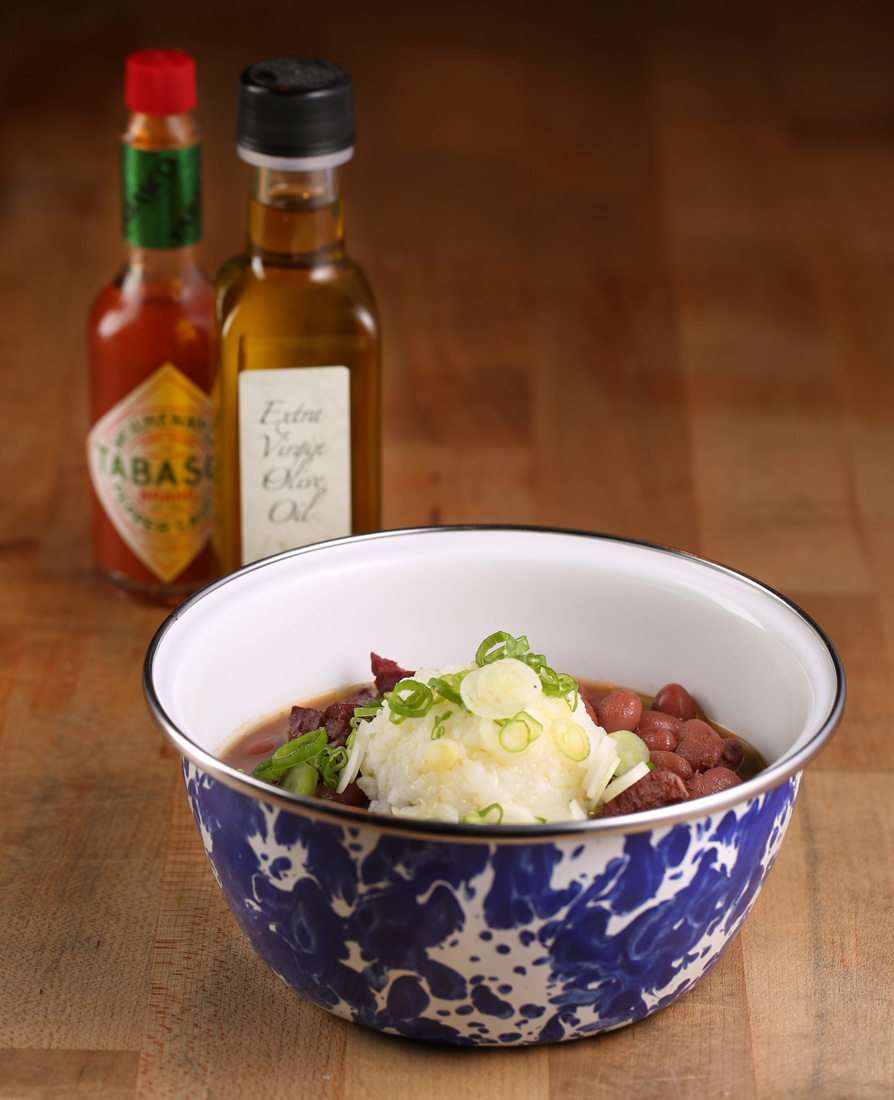 Chef Jamie Adams and his business partner Leonardo Moura of il Giallo opened their newest venture, Lagarde, in November. The modern restaurant, located in Chamblee, features New Orleans-inspired food such as po' boys, gumbo and other dishes influenced by Adams' mother's cooking.
Here, he shares a recipe that's simple and delicious enough to feed the entire family. Don't forget to serve it with a drizzle of olive oil— Adams' father wouldn't eat the dish without it.
Red Beans and Rice
Serves 4-5
1 pound soaked red beans (Adams likes the Camellia brand)
1 smoked ham hock
1 pound Tasso ham
1 sweet onion, diced
¼ teaspoon cayenne pepper
¼ teaspoon Old Bay spice
1 teaspoon salt
½ teaspoon fresh ground black pepper
1 pound cooked rice
Extra virgin olive oil for drizzling
Place the first eight ingredients into a heavy casserole pot. Add enough water to cover the beans by 3-4 inches. Bring to a low boil and cook for 45 minutes or until the beans are tender. Serve over rice and drizzle with extra virgin olive oil.
Lagarde American Eatery
5090 Peachtree Blvd.
Chamblee 30341
470.385.3533
lagardeatl.com
Lia Picard
Freelance writer covering food, travel, and interior design.