Microchipping helps lost pets find their owners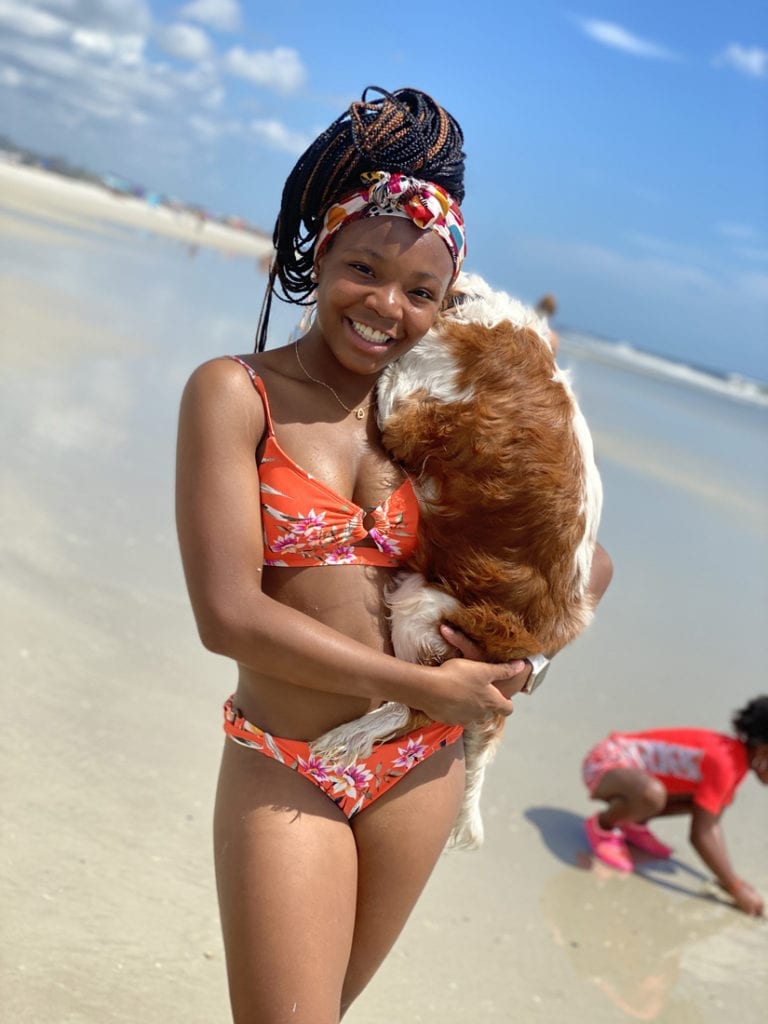 When Jessica Smith's King Charles Spaniel went missing from her front porch nearly nine years ago, her family did what most would do for a lost pet: They posted fliers around the neighborhood. But when their dog, King, was never found, the family started to lose hope of ever seeing him again.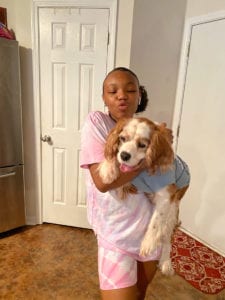 "He would sit on the front porch while I took my kids to school, and one day he wasn't there," says Smith. Her daughter, Bailey, was devastated.
In December 2019, eight years after disappearing, King was found by animal control wandering the streets in College Park. He had a microchip, and since Smith had been updating the chip information with every move the family had made, they were reunited. "I got a text at work then a phone call saying they'd found the dog," Smith recalls. "King was in horrible shape. He had cataracts, he's hard of hearing now, and his skin was bad."
But Bailey, now nearly 15, remembered her dog right away and nursed him back to health. "She's very patient with animals," Smith says. "They sleep together. His skin is better. He can walk now."
Microchipping helps lost pets return home to their owners. "A lost pet is much more likely to make it home if they are microchipped," says Karen Hirsch, public relations director for Atlanta-based LifeLine Animal Project that manages animal shelters in both DeKalb and Fulton counties. It also has the LifeLine Community Animal Center in Chamblee where a low-cost veterinary clinic is open to the public.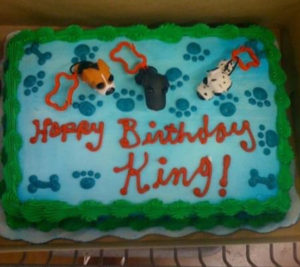 "When a pet comes into our DeKalb or Fulton shelter, the first thing we do is scan them for a microchip. And if they have one, we call the owner right away and reunite them," Hirsch says.
All of LifeLine's shelter pets receive a microchip before adoption to ensure that they can be found if lost.
A LifeLine vet or tech can also implant a chip on a pet for $25, or pets can be microchipped at their local vet's office. LifeLine vet Dr. Susan Brosman says sometimes the microchip can help reunite a pet, even when the information on the chip hasn't been updated. "A woman found a cat and thought it was feral, but it was declawed. The unfortunate part is the chip wasn't updated. But we did find the owner. The owner had been moving from South Carolina to Tennessee and stopped to get gas, and the cat got out."
Another device that alerts owners when a pet is on the loose is a Bluetooth gadget such as Huan that's attached to a pet's collar. This lightweight, water-resistant tag works for both dogs and cats. It requires a subscription service with prices starting at $30 per year at gethuan.com.
Finding Rover is another way Atlanta's lost pets can be reunited with their families. Its free website uses facial-recognition technology to scan pet photos and search for potential matches. Through a partnership, photos of all stray animals entering LifeLine's shelters will be uploaded to Finding Rover's website. When someone in Atlanta reports a lost pet on findingrover.com, the pet's photo will be scanned against all stray pets at LifeLine's shelters. The photo is also scanned against pets reported as found to the website and against stray pets at partner shelters within a 200-mile radius.
For Smith, however, the microchip provided the miracle of returning King to his family. "This was totally amazing," she says. "This happened just days before Christmas."
STORY: Lisa R. Schoolcraft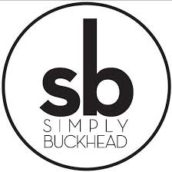 SimplyBuckhead
Simply Buckhead is an upscale lifestyle magazine focused on the best and brightest individuals, businesses and events in Buckhead, Brookhaven, Sandy Springs, Dunwoody and Chamblee. With a commitment to journalistic excellence, the magazine serves as the authority on who to know, what to do and where to go in the community, and its surroundings.