PICK WHAT SUITS YOU BEST!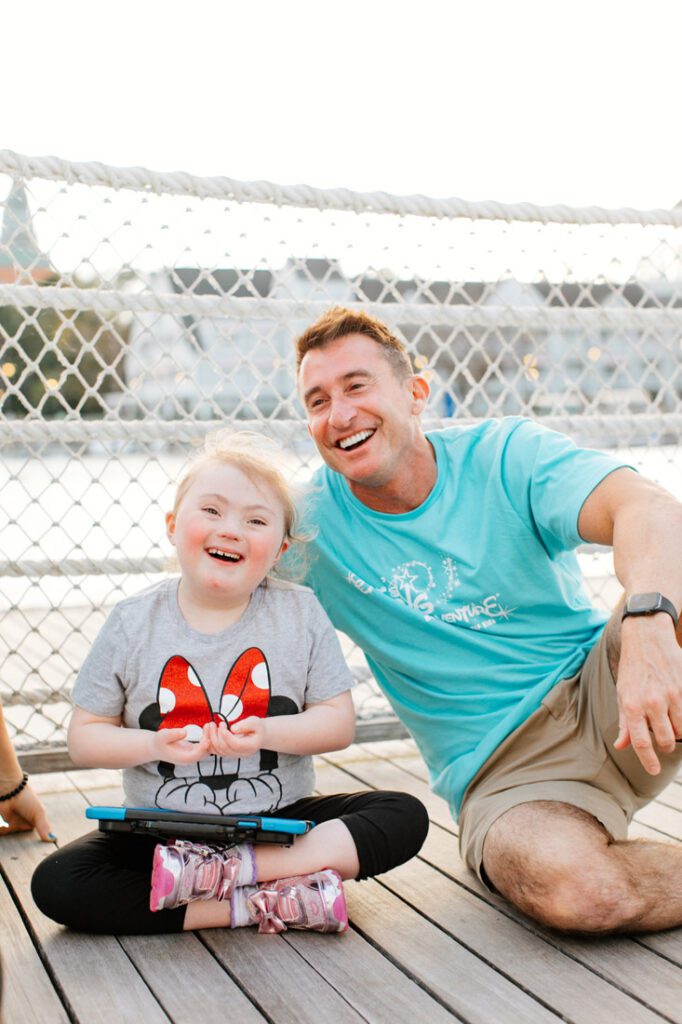 Volunteering is a wonderful way to give back to your community. But with more than 42,000 nonprofits in the Atlanta area, how do you choose? Like other aspects of life, such as the type of job or workout you select, your best bet for enjoyment and productivity is to pick something that suits your interests and personality.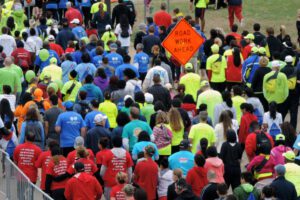 "I have found that giving back and volunteering can be such a big part of my well-being and sense of purpose, so choosing a nonprofit that matched my personal passions was hugely important," says Cindy Powers, board of directors secretary at Sandy Springs-based Bert's Big Adventure.
Below are a handful of top-notch charitable organizations, arranged by interest, to get you started on your philanthropic journey.
Being in the Great Outdoors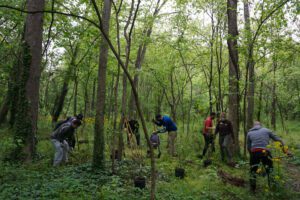 It doesn't get more satisfying than helping to build a new house for someone in need of a healthier, better and more affordable place to live. Atlanta Habitat for Humanity gives you the chance to be on a real construction site and to build shoulder-to-shoulder with the future homeowner as well as Habitat staff. If working with a shovel and soil versus hammer and nails is more your speed, then check out the volunteer opportunities at Trees Atlanta. Weekly Saturday projects from 9 a.m. – noon in neighborhoods around Atlanta let you meet up with other volunteers to plant or care for trees or participate in forest restorations. Prefer not to get your hands dirty? Join a charity run or walk, such as the American Heart Association's Heart Walk, taking place Sept. 30. Whether you go solo or gather a team of friends, the fundraising for more heart research, people trained in life-saving CPR and more starts now. Ready, set, go!
American Heart Association • www2.heart.org
Atlanta Habitat for Humanity • atlantahabitat.org
Trees Atlanta • treesatlanta.org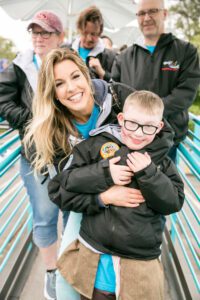 Supporting Kids and Families
When you help kids, you help their families, too. At City of Refuge, which supports families and individuals transitioning out of crisis, sign up to volunteer for one to three hours in the preschool department or in the afterschool programs for elementary or middle to high school kids. Bert's Big Adventure may be best known for taking families with chronic or terminally ill children on an annual trip to Disney World, but it sprinkles magic locally, too. Join its Magic Squad and be notified of volunteer opportunities at events and fundraisers and in the office headquarters throughout the year. For those short on time, Bert's Big Adventure encourages you to get online to be a Social Sidekick. Simply liking, commenting and sharing its news with your networks on social media goes a long way.
Bert's Big Adventure • bertsbigadventure.org
City of Refuge • cityofrefugeatl.org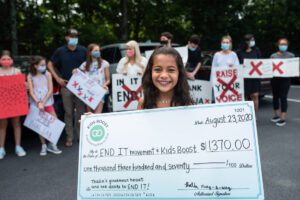 Using Your Skills
Have a professional skill to share? Host a workshop, provide computer lab support or share your expertise in things like interview skills, financial management or workplace ethics at the Atlanta Center for Self Sufficiency that strives to empower financially vulnerable individuals to become independent and sustainably employed. Adults aren't the only ones with skills: Children between ages 8-14 can put their talents to use giving back while honing new skills at Kids Boost. The nonprofit facilitates a cycle of giving that empowers kids to choose a cause, receive startup money and coaching, implement and promote a fundraising project, present the charity with a check and put a percentage back into Kids Boost.
Atlanta Center for Self Sufficiency • atlantacss.org
Kids Boost • kidsboost.org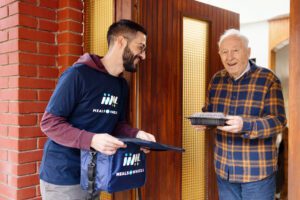 Working for Seniors
Does spending time with and helping senior citizens warm your heart? Volunteer to help with supportive services for the elderly at Thanks Mom & Dad, founded by actor Michael Kelly (you might know him from TV shows such as "House of Cards" or movies such as Everest). Or, find out how to be matched with an isolated senior citizen who would like regular check-in phone calls or periodic visits through the Department of Human Services' Atlanta Regional Commission Aging Division. Another way to give back is by helping to prepare or deliver meals at Meals On Wheels Atlanta that serves 600,000 home-delivered, healthy meals annually to seniors in need.
Atlanta Regional Commission Aging Division • aging.georgia.gov
Thanks Mom & Dad • thanksmomanddadfund.org
Meals on Wheels Atlanta • mowatl.org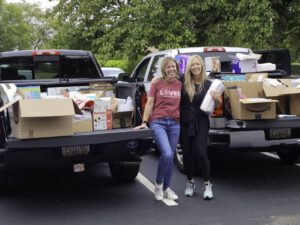 No Time? No Problem
Every charitable organization needs money. In lieu of volunteering time and skills, you can always donate money. Most offer a way to do so directly on their websites. No amount is too small. But if giving money doesn't fulfill your charitable inclinations, another possibility at some nonprofits is donating items. For example, at baby supply bank Helping Mamas, you can donate products such as diapers, car seats, formula, hygiene and period products and breast pumps for children and mothers. Shop its Amazon Registry or drop off new or gently used items, but make sure to check the online lists for what's accepted and what's not.
Helping Mamas • helpingmamas.org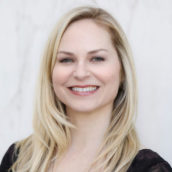 Karina Antenucci
Managing Editor and Wellness Columnist at Simply Buckhead. Blogger at Badass + Healthy.