A theater-loving couple backs new Atlanta Artists Lab at Alliance Theatre.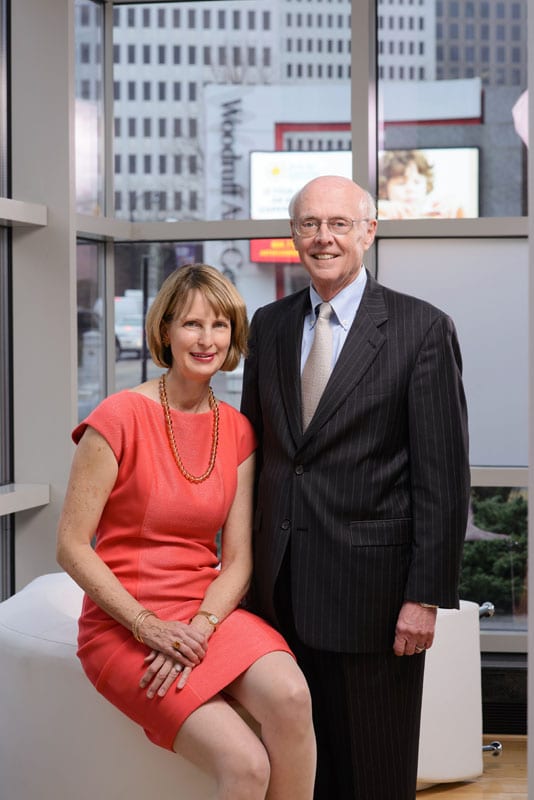 They have long prided themselves on being local arts patrons and philanthropists, but now Margaret and Robert E. (Bob) Reiser can add the word producers to their titles. The Brookhaven couple are the driving forces behind the Reiser Atlanta Artists Lab at the Alliance Theatre.
The Alliance launched the series in 2013 as a way to find a producing home for local artists across all performing arts disciplines, including theater, dance and multimedia projects. After an open call for detailed project descriptions, including a work sample and/or a script, three submissions are chosen annually and awarded $10,000 for development. This year's winners— Nichole Palmietto's untitled theater piece about three characters trying to rediscover themselves, Mark Kendall's Morgan Freeman Presents the Magic Negro and Other Blackness and Haddon Kime's The Untitled Red Book Project—will be presented in free performances at the Alliance next spring and will hopefully find producing homes.
The lab is an ideal fit for the Reisers. They love theater as well as supporting the community. "We were made aware early on what [Alliance Theatre artistic director] Susan Booth was thinking about doing with the series," Bob says. "It's a natural for us, since it cultivates new artists." Over the years, both Bob and Margaret grew to love theater. "I did not realize how much I did until I served on the board of Georgia Shakespeare," Margaret says. Also focused on cultivating talent, the late Georgia Shakespeare provided opportunities for local artists to work in the summer, usually a dark time for theaters.
The couple have been married for 10 years. Margaret is an Atlanta native who earned a degree in economics from Duke University and an MBA from Emory University in finance. She's worked for Citizens and Southern National Bank and BoardWalk Consulting, but is now retired. Nonetheless she continues to volunteer her time with the Alliance Theatre, Woodruff Arts Center and the Harland Charitable Foundation.
Bob grew up in Virginia, but has been in Atlanta for more than 40 years. A graduate of Wesleyan University in Middletown, Connecticut, with an MBA from the University of Chicago Graduate School of Business, his professional career began at Exxon Corporation and continued with investment firm Montag & Caldwell. In 1982 he founded investment management and consulting firm The Reiser Company, which later merged with Balentine & Company. He still works, but jokes that he is about 80 percent retired. Active in various board duties as well, he met Margaret while volunteering with Families First, a social services agency. The Reisers were recently honored with a Frabel glass sculpture in recognition of their community support at the Alliance fundraiser A Tony Evening. "It's daunting," Bob says. "This is not something we got into because we wanted to be recognized. We are hoping it gives impetus to other opportunities for the arts."
Both Margaret and Bob have two children, respectively—Stephen and Melissa, and Scott and Danielle—and four grandchildren. Brookhaven is an area they cherish. "We are very urban-oriented in interests. We love the convenience of where we are and all we can do here," Bob says.
Although they subsidize the Artists Lab, the couple are content to let others pick winners. They weren't able to attend the first year's performances, but have already planned to be at next year's. "It's exciting to see these projects go on to other productions," Margaret says. "It makes us very proud."
ALLIANCE THEATRE
1280 Peachtree Street N.E.
Atlanta 30309
404.733.4650
alliancetheatre.com/content/reiseratlanta-artists-lab-0
STORY: Jim Farmer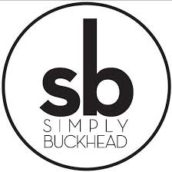 SimplyBuckhead
Simply Buckhead is an upscale lifestyle magazine focused on the best and brightest individuals, businesses and events in Buckhead, Brookhaven, Sandy Springs, Dunwoody and Chamblee. With a commitment to journalistic excellence, the magazine serves as the authority on who to know, what to do and where to go in the community, and its surroundings.