A medical school journal provides a trove of life lessons.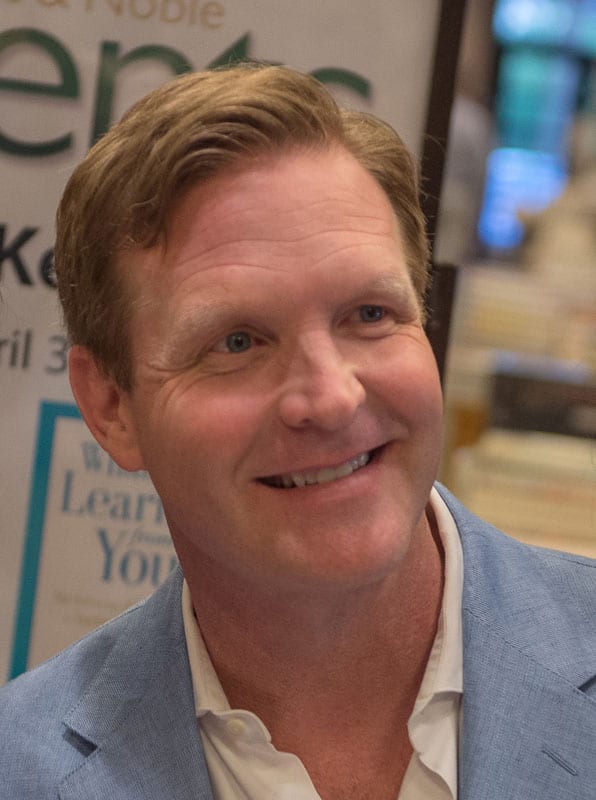 The stress of medical school is notoriously oppressive: The long shifts, lack of sleep and intense responsibility are just a few factors students cope with. For Scott Kelly, the pressure of studying at the Medical College of Georgia and training at Emory University Hospital was offset by writing.
"I started keeping a journal in the fall of 1994, and I stayed with it all through medical school until 2002," says Kelly, a graduate of the Lovett School who lives in the Peachtree Battle area. "Writing had been my outlet for a long time, and it was a way for me to process the emotions of becoming a physician."
Kelly's journal centered not on the anxiety and stress, but rather on the remarkable stories of human courage and triumph.
There was the woman with breast cancer who talked about her husband constantly, although he had died three years before. "He was very much a part of her life, and when I look back to that story, I'm amazed at how they could build a life together that death couldn't separate," Kelly says. There was the man who had a heart attack and told the doctors after the procedure that he'd left his body and witnessed them working to save him. "He told the surgeon, 'Thank you for massaging my heart,' and the surgeon was stunned," Kelly recalls. "I heard those stories all the time, and they always fascinated me."
Now a physician with Resurgens Orthopaedics, Kelly doesn't keep a journal, but when he rediscovered his writings last year, he immediately wanted to put them to positive use. "I have children, and I thought, 'What if something happened to me, and I wasn't there to hold their hands?' Everything I wanted to tell them was there in that journal."
The result is What I've Learned from You: The Lessons of Life Taught to a Doctor by His Patients that debuted in March. Before it was published by Art Heals Media, the memoir was read and approved by Kelly's fifth and sixth grade daughters.
"They thought it was amazing," Kelly says. "At my first book signing, my 12-yearold picked out two sections she liked to read aloud, and she went with the day she was born and the reason why I decided to become a doctor. It was an incredibly proud moment for a father."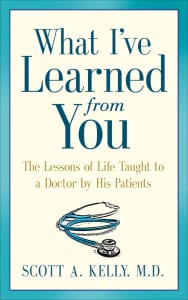 The book is also resonating with health care workers who have read it, Kelly says. "It reminds them why they got into medicine in the first place. It brings compassion back to the art of medicine. That's what people want, but the landscape has changed so much." Kelly is donating most of the book's proceeds to the Arts Heals Media Foundation. The move gives him a chance to support the personal interest he has in art and his belief in its healing powers. Others outside the medical field are also telling the author how much the personal stories move them.
"I'm always interested in whatever makes you a better version of yourself— that's what I enjoy most," he says. "I believe this book can do that. It touches people's hearts in ways they didn't expect."
WHAT I'VE LEARNED FROM YOU: THE LESSONS OF LIFE TAUGHT TO A DOCTOR BY HIS PATIENTS is available on amazon.com and at Barnes & Noble.
STORY: H.M. Cauley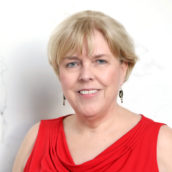 H.M Cauley
Atlanta-based writer and editor contributing to a number of local and state-wide publications. Instructor in Georgia State's Communication department and Emory's Continuing Education division.