Meet grocery store owner Mari Geier.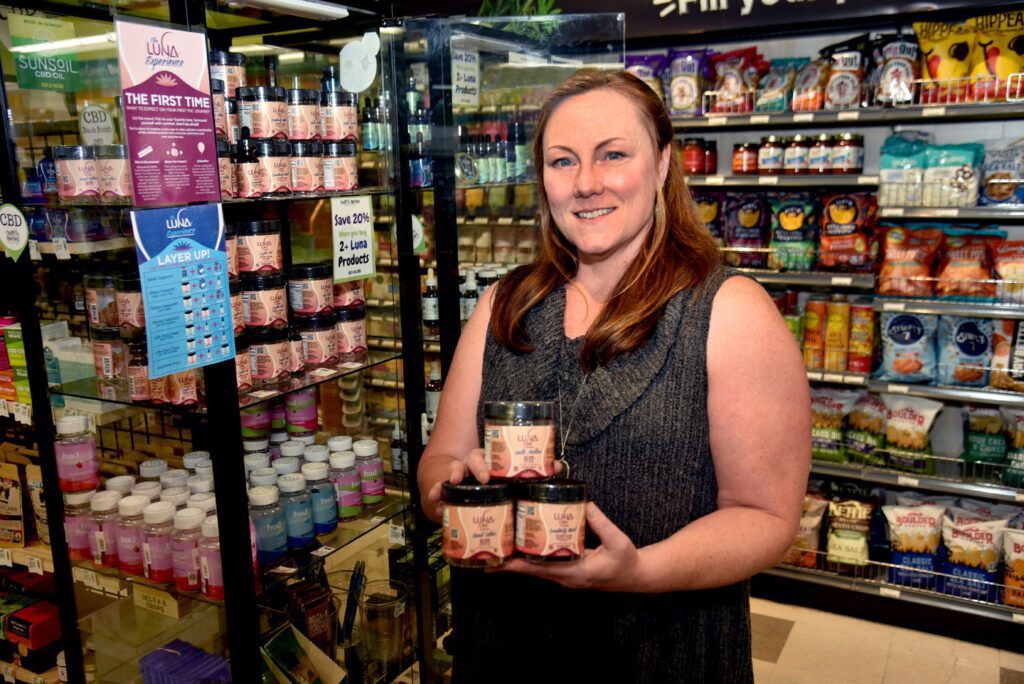 fixture in Atlanta's wellness scene for more than 20 years, Mari Geier has found her calling helping the community achieve better health. Prior to taking over as co-owner of health food store Nuts 'n Berries in Brookhaven seven years ago, she founded The American Boot Camp Company, the first local bootcamp outside of Piedmont Park, in 2005 and licensed the program to trainers in cities all over the country. After 14 years in fitness and having a baby girl, Geier knew she didn't want to continue at the pace she was going with her business. "I started looking for other ways to continue to help the community be healthy and came across Nuts 'n Berries because it was for sale.
My business partner, Kevin Parker, another bootcamp instructor, was also looking for a change," says the certified health coach and longtime Brookhaven resident. Soon after the 2015 acquisition, she and Parker opened the second Nuts 'n Berries location in Decatur. Here, she talks about healthy food, habits and more.
What would you say to someone hesitant to enter a "health food store"?
A lot of people think of health food and are turned off. We believe that having fun is part of being healthy. We demo all of the weird products we have with a "Kevin Tries It" video series on YouTube and Facebook. We should be thinking about laughter as medicine.
What do the stores stock?
We offer more than 1,000 local products and work with more than 100 local vendors. Our mission is to support the little guys and gals, and promote diverse, passionate people. Our prices are lower than Whole Foods, and we are competitive with Sprouts.
How do you stay healthy?
Hands down, I do whatever it takes to get a solid six to eight hours per night. I do a lot of hiking; Murphey Candler has a great trail system, and I spend some time there almost every day. I also use the Peloton and lift weights. I don't eat soy, gluten or dairy, and only eat meat from regenerative farms.
What's that?
The topsoil is where all the nutrients are. Regenerative farming replenishes the soil's nutrients by using the natural byproducts of farming. This means every plant and animal consume what they need and create the nutrition in the product they're producing.
Why did you get into the hemp-derived CBD business?
In 2017, CBD was still a brand-new industry. Since it was difficult to find anyone who could really speak to what it is, I went down a rabbit hole, calling the companies and labs and going to the extraction facilities to educate myself on CBD and to become knowledgeable about the endocannabinoid system. It was an interesting year for me as I was also diagnosed with breast cancer. I couldn't find the right CBD product to take to help with neuropathy in my fingers and toes from chemo until I came across a capsule from Luna CBD. The neuropathy totally went away. I contacted Luna's owner and bought the company in 2018. What I found out is that the particular strain of hemp in that product was grown to help calm nervous system pain. We now sell Luna products online, in Nuts 'n Berries stores and wholesale to select independent natural retailers and spas.
NUTS 'N BERRIES BROOKHAVEN
404.254.0330
nutsnberries.com
@nutsnberriesatl
PHOTO: Joann Vitelli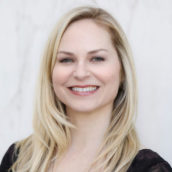 Karina Antenucci
Managing Editor and Wellness Columnist at Simply Buckhead. Blogger at Badass + Healthy.