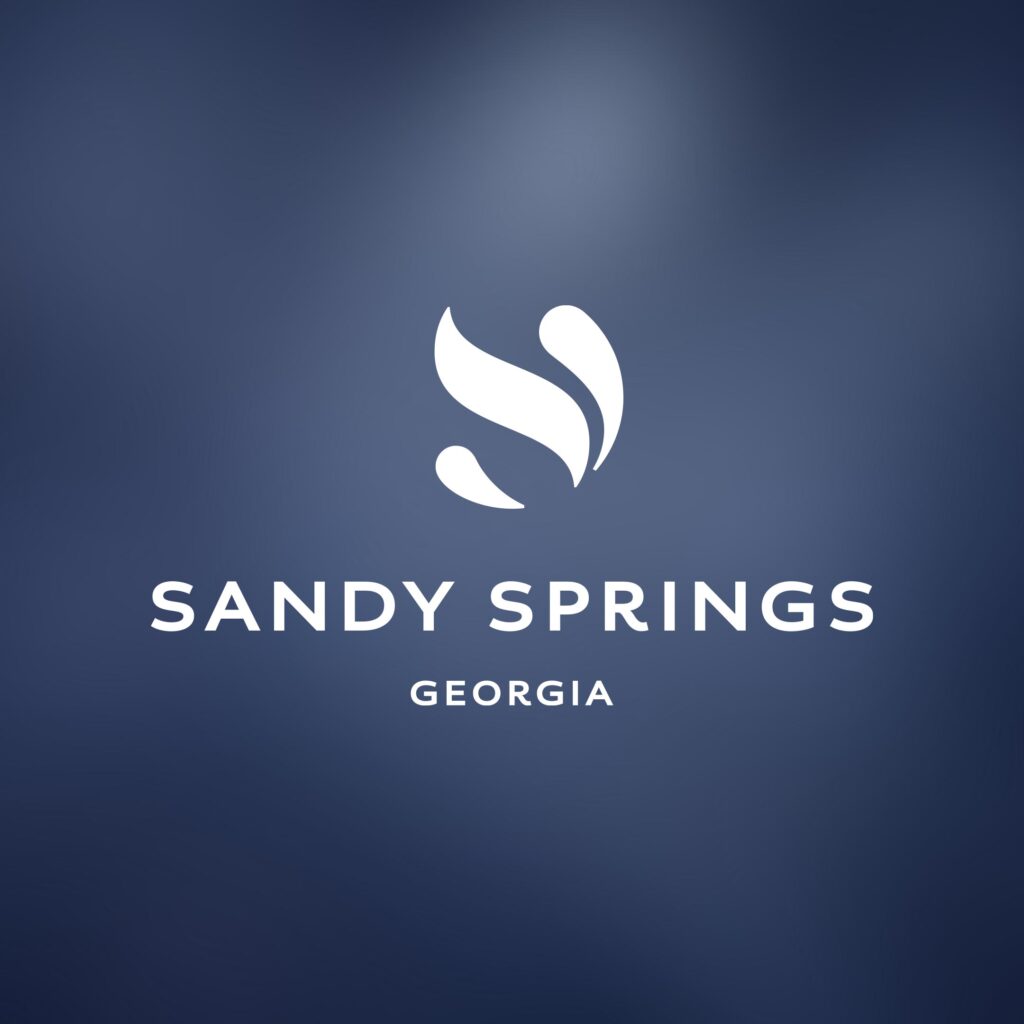 REEL-TIME NEWS
Want the scoop in Sandy Springs? Check out the city's social media feed on Friday afternoons. The newly launched "Inside Sandy Springs" video series provides an overview of news, events and projects happening in and around the city. The colorful coverage ranges from the latest public art exhibit at The Gallery at City Springs at City Hall (with artists rotating every three months) to City Council's approval of the development budget for the new police headquarters and municipal court, with project construction set to begin this summer and scheduled completion in December 2024. Hosted by Xanthe Tilden, the short clips are posted on the city's social media channels.
sandyspringsga.gov
@cityofsandysprings
BREAKING BREAD
Rising to the occasion with hometown bragging rights, Atlanta Bread is ringing in its 30th year with a sweet and savory spot at Sandy Springs' Perimeter Center. The newest location of the nationally franchised bakery cafe, founded here in 1993, boasts a menu of fresh-baked bread, crispy pastries and handcrafted sandwiches. Chow down on a Turkey Bacon Avocado, veg out on a Super Med Bowl, opt for an omelet with a side of roasted potatoes, or try one of the hearty soups served in a cup, bowl or bread loaf. Elevating fast casual dining in a mod, 2,600-squarefoot space, the restaurant seats 80 in the dining room and 40 on the patio, with two private meeting spaces available for reservations. "We have been fortunate to serve our patrons for 30 years," says Basil Couvaras, vice president and chief operating officer at Atlanta Bread. "Since the very first Atlanta Bread, we have been dedicated to preparing timeless, nofuss comfort food that is made from scratch with the best ingredients. We are consistent and simple in what we do, and we hope to deliver high-quality food and focus on the community for many years to come."
atlantabread.com
@atlantabread
GREEN SCENE When it comes to environmental sustainability, Chamblee is going the distance. The city is not only recertified as a Green Community from the Atlanta Regional Commission, but it went platinum—a level reached by only four other cities and two counties in the metro area. Among the measures that scored Chamblee top-notch points in the ARCs nationally recognized voluntary certification program: obtaining third-party sustainable building certification for new developments over 20,000 square feet; tracking energy use of city buildings through ENERGY STAR, an energy efficiency program run by EPA and DOE; and setting minimum standards for pest management, landscape materials and fertilizer application through a sustainable landscaping policy. All of these are exemplified by Chamblee's new City Hall.
chambleega.com
@chamblee.ga