Buford Highway has been described as the "multicultural heart of Atlanta," but for those who don't have a ready list of favorites, it and the surrounding area can feel intimidating.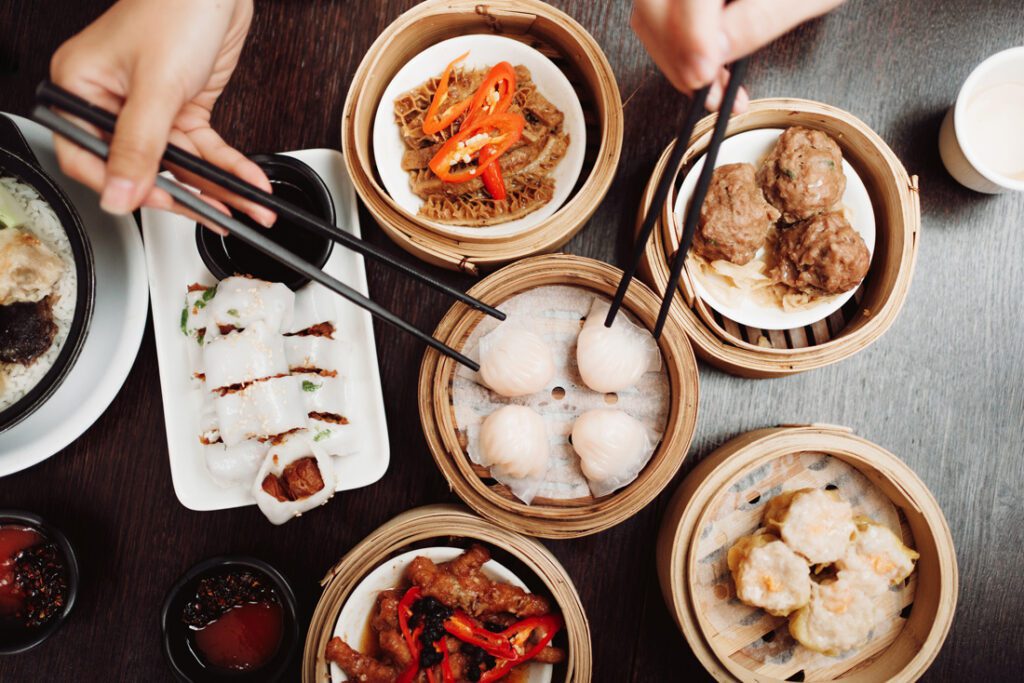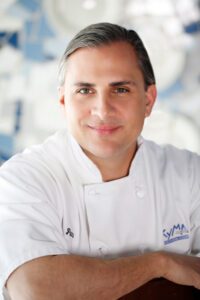 We tapped Buckhead Life Restaurant Group President and Kyma Executive Chef Pano I. Karatassos for his recommendations. For him, the area is bustling with excitement. "Anytime you're eating comfort food, it inspires creativity for all levels of dining whether casual or upscale," he says. "It's no different than how my Yia Yia's [grandmother's] cooking influenced the dishes at Kyma. Buford Highway does the same and has a strong influence on the Atlanta dining scene." Here is his hit list to get you started.
You can't go wrong with the seafood pancake, topped with crab, oysters, squid and shrimp at Stone Bowl House (stonebowlhouse.com), a favorite for Korean fare.
Northern China Eatery (northernchinaeatery.com) is a hole-in the- wall known for its handmade dumplings. Order the "mix" and choose three of your favorites from beef, lamb, chicken or pork. Bonus: The restaurant sells its handmade dumplings frozen, so you can take some home.
Don't let the ultra-casual dining room fool you: Nam Phuong (namphuongga.com) offers a huge variety of seriously good Vietnamese food. Karatassos craves the shaking beef over fried rice or banh xeo, a Vietnamese crepe stuffed with pork and shrimp.
Bring your appetite to Crawfish Shack (crawfishshackseafood.com) and prepare to get your fingers dirty with a pound (or more) of Cajun crawfish. Order a signature po'boy with your choice of andouille sausage, fried shrimp, fried catfish and more, served on Leidenheimer French bread and dressed with house made remoulade.
The name says it all: Phở Bắc (phobacatlanta.com) offers nearly two dozen kinds of Vietnamese noodle soups, from brisket to shrimp to vegan noodles with veggies.
If he's in the mood for duck, Karatassos heads to Ming's BBQ (mingsbbq.com), known for its authentic Cantonese cuisine. There you'll find Peking duck and roasted Cantonese duck, available in whole or half portions.
"My family loves to share a bunch of things, so dim sum at Oriental Pearl (orientalpearlchamblee.com) is a fun Saturday morning tradition," says Karatassos. "The offerings change minute by minute, providing all sorts of bold flavors and textures." Rolling carts are laden with tasty dishes such as steamed sticky rice in lotus leaves, egg custard buns, steamed siu mai dumplings and myriad others. A word to the wise: If you're curious, try it.
Lee's Bakery (leesbakeryatl.com) is a top spot for banh mi, the Vietnamese sandwich on housebaked French bread with your choice of meat (grilled BBQ pork is a signature), mayo and crisp pickled veggies. It's one of the only places we know of where you can get a combo of a half sandwich and a bowl of pho.
Knock out your grocery shopping with ingredients from all corners of the globe at Buford Highway Farmers Market (@bufordhighwayfarmersmarket), a spot Karatassos calls "Buford Highway's best kept secret" for delicious dishes. "You can feed your whole family in the back with dumplings, sushi, kimchi and more. My favorite are the pork kimchi dumplings."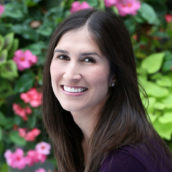 Giannina Bedford
Giannina S. Bedford is multi-faceted writer and editor. Her work covers design, travel, food and business. She's penned Simply Buckhead's home feature since inception and held a variety of editorial roles at the magazine. Her freelance work has appeared in Condé Nast Traveler, USA Today, Virtuoso Life, Hemispheres and TravelandLeisure.com. She also contributes regularly Atlanta Business Chronicle. Fluent in Spanish, Giannina was born in Miami and grew up in Brazil, Chile, Hawaii and Australia. She currently lives in Dunwoody with her two kids and husband.