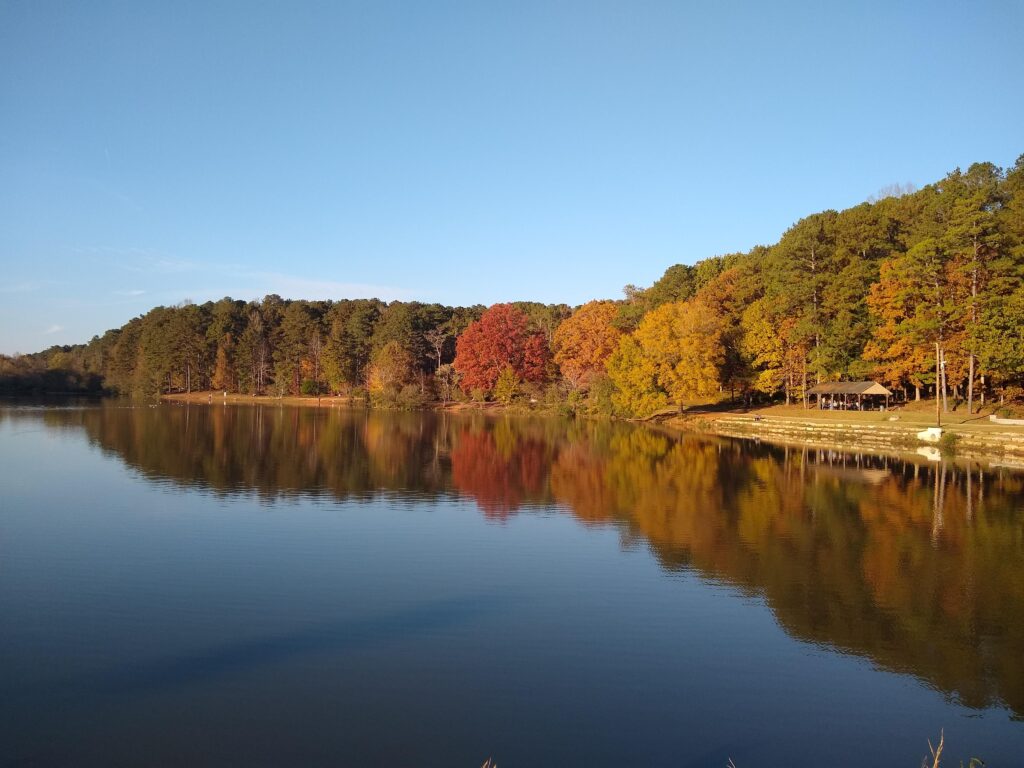 ON THE BOARDWALK
Nature lovers can scope out Canadian geese, mallards, beavers and more on the new boardwalk being constructed at the north end of Murphey Candler Park in Brookhaven. Set to be complete by the end of summer, the 527-foot elevated wooden walkway will provide access across the wetlands at the 120-acre park. "With our park bond projects completed or in the works, it's going to get even better with a beautiful lake house available to the public that will provide community space, while the new south trail and playground are already becoming resident favorites," says District 1 Councilwoman and Mayor Pro Tem Linley Jones.
brookhavenga.gov
@brookhavengagov
GAME ON
Level up for epic action at Uptown Atlanta. The Buckhead development is emerging as a key player in the esports world, as tenants Skillshot Media and Ghost Gaming join forces to create the largest gaming media platform in the Southeast, under the ownership of Resurgens Gaming. Targeting Millennial and Gen-Z audiences in the $170 billion video game industry, expanded partnership offerings include a new team headquarters and esports academy to boost fandom by Ghost Gaming, and live esports events hosted by Skillshot Media as part of its B2B services. "This is exactly the kind of future-forward experience we want to provide to the community," says Mahesh Mani, senior VP of asset management at Rubenstein Partners, the firm leading redevelopment efforts.
uptownatlanta.com
@uptownatlanta
ON A ROLL
Business is booming in Dunwoody, where Carvana, the country's fastest growing online used car dealer, is opening a customer experience center on Perimeter Center Parkway that's expected to bring 3,500 jobs to town over the next few years. The newly leased 569,000-squarefoot space at Park Center 1 expands the local footprint of the Fortune 500 company that already employs more than 1,500 in metro Atlanta, its largest market. "This is a tremendous addition to the Perimeter market," says Dunwoody Mayor Lynn Deutsch, noting that the city just became the new headquarters for international shipping company Hapag-Lloyd.
carvana.com
@carvana