ARTISTIC GROWTH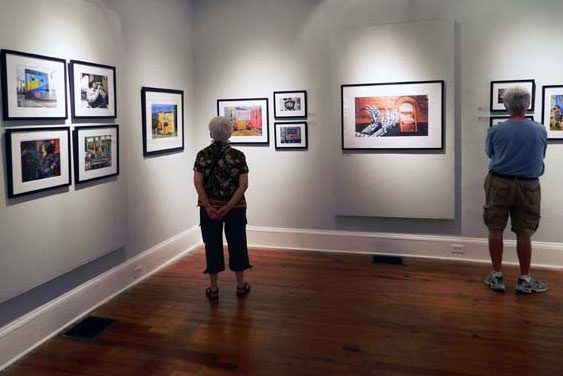 More's in store at Spruill Center for the Arts, thanks to a $2.7 million, 7,000-square-feet expansion to the Education Center on Chamblee Dunwoody Road. Scheduled for completion this December, the joint project of Spruill and the city of Dunwoody will add seven new art studios from ceramics and glass to blacksmithing and wood turning, as well as a community room.
"Our mission is to foster creativity and social connections through the arts, and this expansion allows us to accomplish that goal," says Spruill CEO Alan Mothner. "At the same time, it better activates an underutilized courtyard space and creates a true community arts center that brings artists and non-artists together, celebrating the unifying and community building power of the arts."
spruillarts.org
@spruillarts
EASY ACCESS
Got a problem in Chamblee? Help is a smart click away. The city's new GovAlert app for mobile devices lets residents report non-emergency concerns such as potholes, missed sanitation pickups and code enforcement violations. Requests go directly to the city services department in charge for a quicker resolution of the matter.
The cloud-based GovPilot software can also be used for business registrations, special event permits, homestead exemption applications and more.
"A digital government and a convenient constituent experience are essential to cost effective municipal services," Mayor Brian Mock says.
To download the app, visit govpilot.com/govalert. chambleega.com
@chambleega
FRESH MIX
Stop and smell the roses, both figuratively and literally, at Le Labo, now open in Buckhead Village. Offering custom blends of perfumes, candles, lotions and more, the fragrance boutique boasts a DIY artisanal lab for the ultimate olfactory experience. Customers are invited to explore a globally sourced garden of raw ingredients, from bergamot and black tea leaves to tuberose and tobacco, to find what strikes their fancy. Le Labo's signature scents are all freshly formulated, personalized and hand-poured into refillable bottles. The New York-based international brand also carries personal care and grooming items. Prices range from $310 for a 100 milliliter bottle of eau de parfum to $82 for an 8.6 ounce candle.
lelabofragrances.com
@lelabofragrances