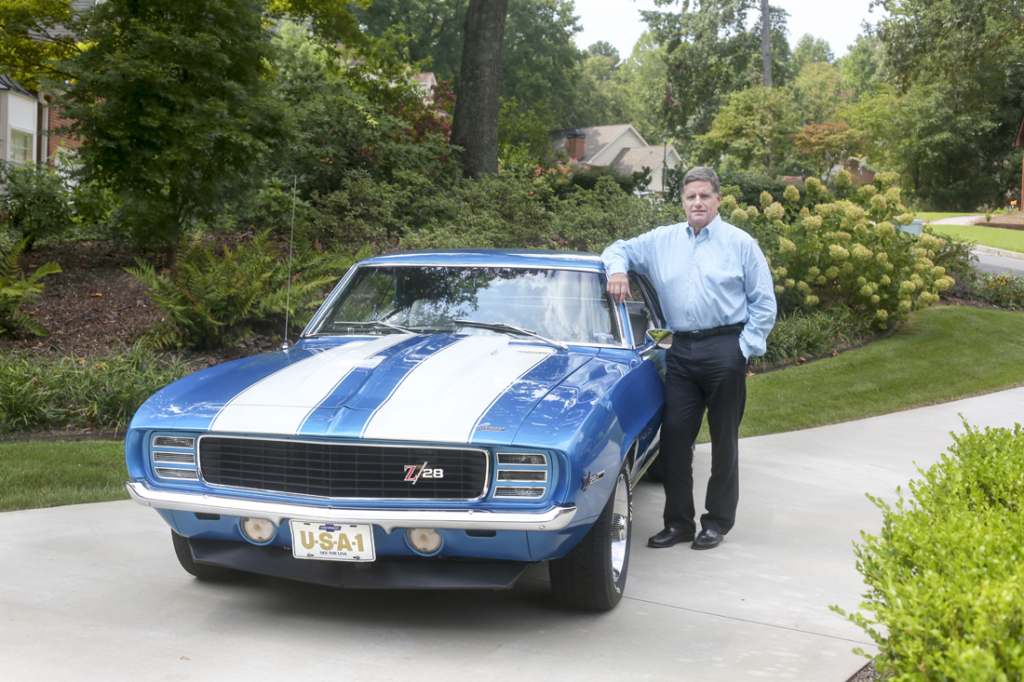 President, Choate Construction
Growing up on a farm outside of Nashville, Millard Choate began building things at an early age. That skill led to him launching his own construction firm, but he still gets a kick out of taking on DIY projects around his houses in Sandy Springs and Lake Lanier that he shares with his wife, Sue.
"I like to work with my hands, so on weekends, I still do projects," he says. "I do everything: I've laid brick flooring, done some roofing, put in an irrigation system and handled all the maintenance and repairs. I like good, hot, sweaty work."
But Choate has another passion beyond building that he indulges as a hobby. A self-proclaimed "car nut," he's crazy about slipping behind the wheel of one of the vintage cars in his ever-revolving collection. It's also a fascination that dates back to his Tennessee childhood: He learned about mechanics and cars while working at a neighbor's gas station.
"I have an innate love for muscle and classic cars," he confesses. "I love the design and mechanics. I've had many of them for years; some of them I bought back in the 1970s, including a restored original '55 Chevrolet Bel Air and a '66 Corvette that were collector cars when I got them. I've also got an old Jaguar and a Buick roadster. But my heart goes more toward the mid-1930s; I'm looking now for a Packard."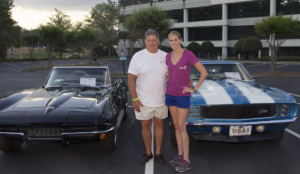 Keeping with his hands-on approach, Choate does most of the mechanical maintenance himself. He's even planning to build a maintenance garage behind his Sandy Springs house for just that purpose. He usually keeps two cars at the lake and the others at home, but he's always switching them out. And there's just never enough time to do all the tinkering he enjoys."Even something as simple as detailing or waxing the car, then standing back to see the result is big for me," he says.
Choate has shared the car bug with his daughter, Emily, the company's marketing director who owns a '69 Camaro. In April, the two hosted Cars & 'Q for the Cause, a fundraiser for the Cystic Fibrosis Foundation, at the firm's Sandy Springs headquarters. The event drew hundreds of antique car owners and fans, and left Choate gawking at the impressive array of classic and collectible autos.
"I don't sky dive; I haven't found a cure for cancer," Choate says. "But I like to get things accomplished, and with cars, we can help the cause."
STORY: H.M. Cauley
PHOTOS: Sara Hanna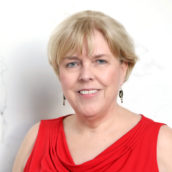 H.M Cauley
Atlanta-based writer and editor contributing to a number of local and state-wide publications. Instructor in Georgia State's Communication department and Emory's Continuing Education division.