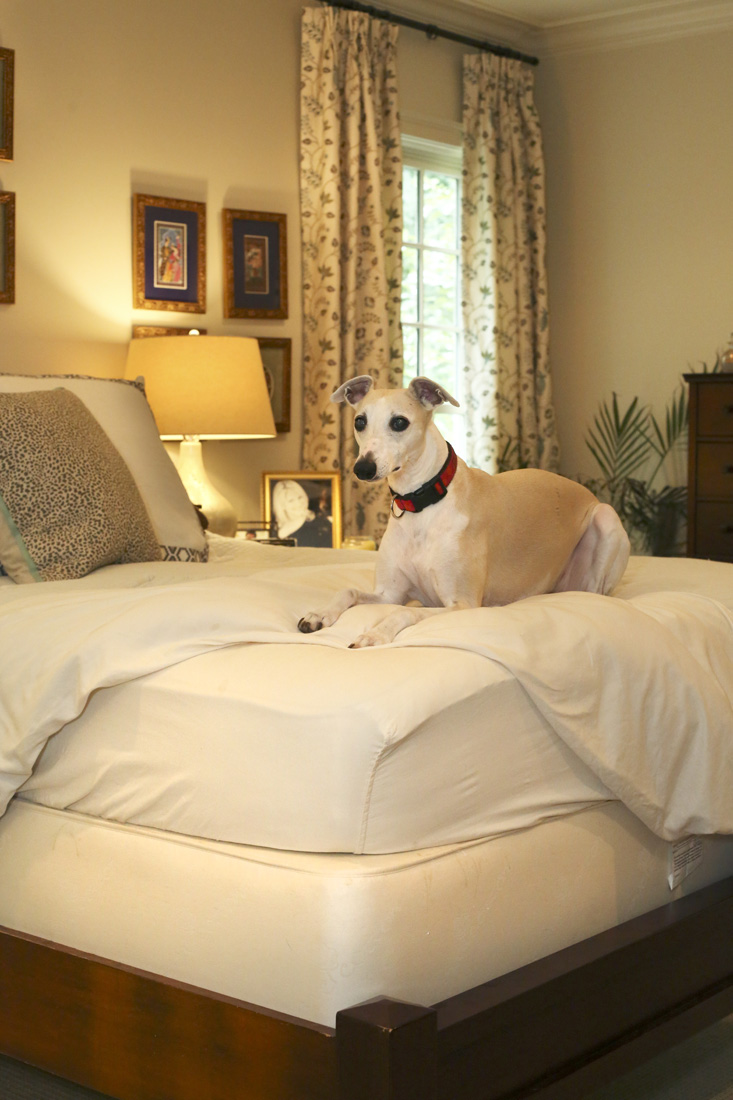 Get a healthier mattress.
Hankey says buying an organic mattress without flame-retardants is the No. 1 thing you can do for the environment in your bedroom (just make sure to recycle the old one). "Mattresses are notorious for off-gassing. Labeling laws for what anyone can put in a mattress are extremely weak. Stay clear of memory foams, which are polyurethane foam made from petrochemicals and are really heavily treated with flame retardants since they are so flammable," she says. Hankey recommends shopping for your new sleeper at Natural Sleep in Buckhead, which sells mattresses that are Greenguard certified and Global Organic Textile Standard-certified organic cotton and natural rubber latex (made from sustainably harvested rubber-tree sap).
Paint over your existing paint.
So you thought you did the right thing for the environment and your home's indoor air quality and bought no-VOC paint when you last redecorated. We hate to be the bearer of bad news, but it might not have made a difference. "The tricky thing is that you may be buying paint that is no VOC, but when the hardware store adds the color to that paint, it's probably adding in the VOCs. The VOCs are in the colorant," Hankey explains. She says homeowners are better off searching for safe paint brands such as Milk Paint that are all natural and don't contain VOCs, or using sealants and paints by AFM Safecoat. "This really cool brand creates a product that you can apply on top of existing paint, stains and even carpet, and it virtually seals in the VOCs," Hankey explains.
Add plants for air quality.
Houseplants are an economical, easy and highly efficient solution to indoor air pollution. Plus, they look nice. Air-filtering plants can clear the air of benzene, formaldehyde, trichloroethylene, xylene and ammonia found in paints, lacquers, varnishes, leather, window cleaners, plastics, vehicle exhausts, glues and more. A NASA study on the best plants for fighting indoor air pollution identified several air-purifying plants and suggested having at least one plant per 100 square feet of home or office space. One hardy option for the bedroom that needs very little love from you is the snake plant, which also doesn't need a whole lot of light. An alternative to plants is purchasing an air purifier, such as Austin Air that cleans up to 2,000 square feet and "removes formaldehyde and all the nasties from the air," Hankey says.
The simple green steps you take can have a huge impact on the quality of life inside and outside of your home over time. Think of going green this way: "You can't turn an ocean liner 180 degrees in a second, but if you change it by one degree, you'll end up in an entirely different location in 1,000 miles," Hankey says. Pick a few things to change to start somewhere, and grow green from there.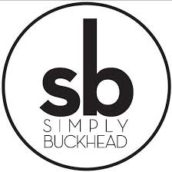 SimplyBuckhead
Simply Buckhead is an upscale lifestyle magazine focused on the best and brightest individuals, businesses and events in Buckhead, Brookhaven, Sandy Springs, Dunwoody and Chamblee. With a commitment to journalistic excellence, the magazine serves as the authority on who to know, what to do and where to go in the community, and its surroundings.