Annual event raises millions for cystic fibrosis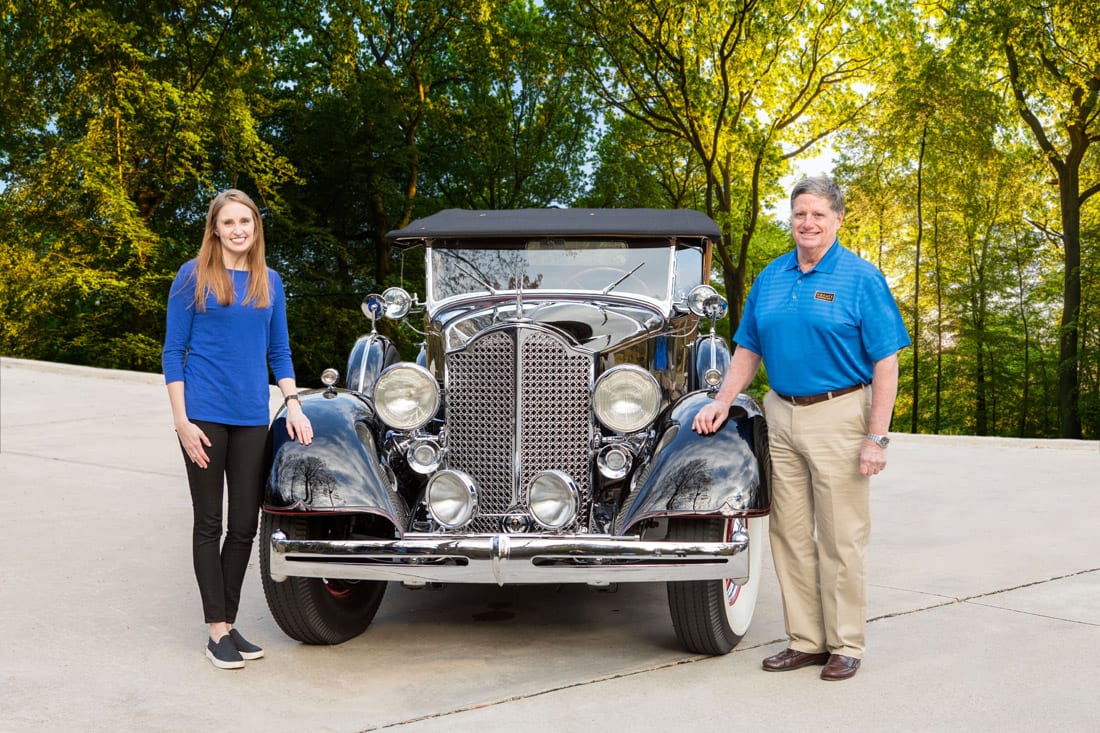 BY: Mickey Goodman
PHOTO: CatMax Photography
Emily Choate Bridges of Brookhaven and Leann Ott met in preschool and immediately became BFFs. Their families also bonded, so when Ott was diagnosed with cystic fibrosis (CF) at age 4, the Choate family joined their friends in an effort to raise money for the Georgia Chapter of the Cystic Fibrosis Foundation (CFF), whose mission is to develop new treatments for the deadly lung disorder that affects approximately 300,000 people each year.
The following year, Bridges' father, Millard Choate, founded the Choate Construction company and quickly upped his fundraising efforts. "At first, we had a shotgun approach," says Bridges, "but when I joined the company, I wanted to focus our efforts on a large event that would pump people up for [CFF's annual] Great Strides walk."
Her big idea was to combine an antique and collectible car show with a barbecue after the walk. She named it Cars & Q for the Cause, and to date, the company has led the charge and raised more than $3 million for CF.
This year marks Cars & Q's 10th anniversary. It takes place May 4 at the company's Sandy Springs facility and features more than 120 over-the-top cars, tasty barbecue provided by Jim 'N Nicks, continuous pours from local breweries, a silent auction and live music. "We hope to top the $500,000 mark, with all proceeds going to the CF Foundation," says Bridges.
Tragically, Ott passed away in 2018, but thanks to advances in CF medications, she lived far longer than the typical life expectancy of 13 years. Ott was 33 and completing her graduate degree at Boston University when her health failed.
"The foundation receives no government grants and no big-pharma funding but continues to make amazing strides," says Bridges of CFF. "A new triple-combination therapy coming to market in 2019 will benefit more than 90 percent of the CF population."
For more details, visit carsnq.com and cff.org/greatstrides.
Mickey Goodman
Award-winning Ghostwriter, Journalist, Content Creator.